EOFY LAND SALE
Sunday, 5 April, 2020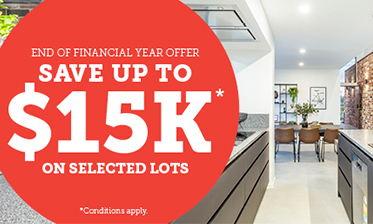 Our EOFY Offer means a Googonian lifestyle has never been more attractive.
The effect of COVID-19, and the impact it has on each of us, continues to evolve rapidly. It's times like this that community is extremely important.
It's pretty simple... we'd like to see lots sold before the End Of Financial Year, so this is a great time to buy a lot at Googong. Check out our price list and EOFY Offers here.
Or, if you are after something in our brand new release at The Fields (where lots have a longer leadtime to purchase), click here.
Our brand new Sales Office is open 1pm-5pm Saturday and Monday this Easter Long Weekend. Normal hours are 10am-5pm Saturday to Wednesday. Click here for details on our Sales Office protocols, including booking systems to minimise numbers in our sales office and manage everyone's safety at this challenging time; as well as new opportunities to Skype, Zoom, WhatsApp or catch up via Face Time or whatever is your thing these days :)
Call us - we're happy to work with you and we look forward to catching up!
Cheers
The Googong Sales Team