Creating shared social value
Peet has a proud history of actively supporting the community through partnerships that align with our purpose and deliver shared value. We aim to create a positive social impact through partnering with like-minded organisations that share our values where we can work together to make a meaningful difference.
As a Group, we prioritise social initiatives that will have a tangible impact for our residents and our people. With a strong focus on community, we promote diversity and inclusion, mental and physical wellbeing, and provide opportunities for social connection to create a sense of belonging.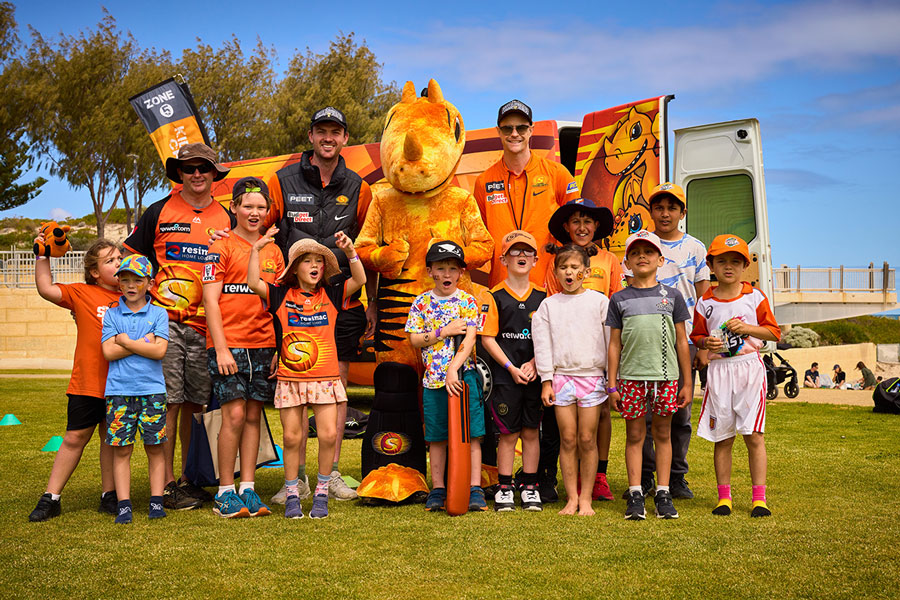 Perth Scorchers Principal Partner
Peet is proud to be the Principal Partner of the Perth Scorchers men's and women's teams. Through the game of cricket, our partnership delivers strong community benefits including the opportunity for children of all-abilities to participate in cricket workshops, promoting social inclusion and connection.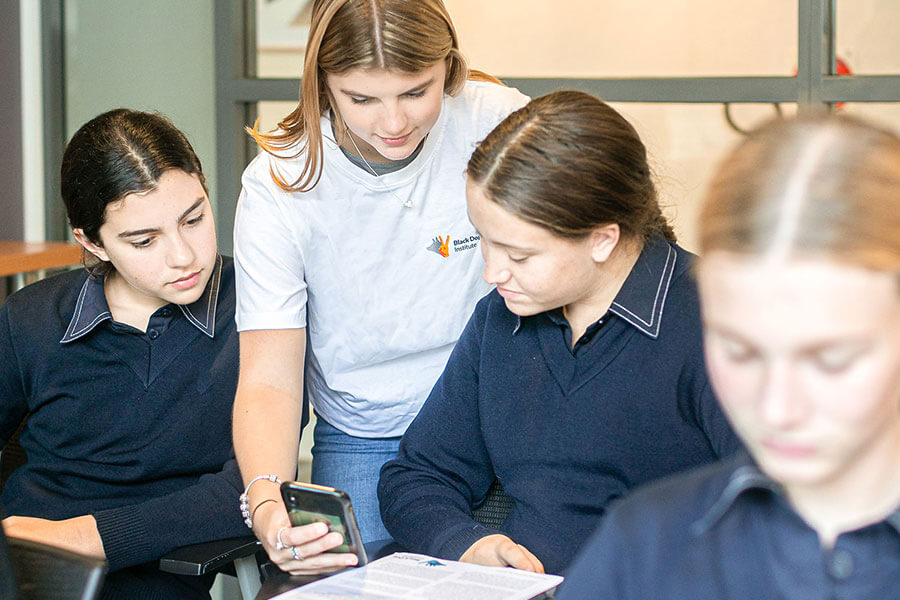 Black Dog Institute
With one in five Australians experiencing mental illness in any given year, Peet has partnered with the Black Dog Institute, a not for profit research institute to help create meaningful change in an area that impacts most families and communities. The research and programs that Black Dog Institute delivers are vital in understanding, preventing and treating common mental health conditions within the community.
WA Cricket Foundation
Peet aims to foster inclusion, embrace cultural diversity, and promote health and wellbeing across our communities and through our partnerships.
In support of this, we are proud to extend our partnership with WA Cricket as the Principal Partner of the Perth Scorchers, by becoming a Community Supporter of the WA Cricket Foundation. This partnership will provide support to the Aboriginal Cricket and Young Women in Cricket pillars, specifically the Social Leaders and Aboriginal Leadership programs.
Find out more
Mental Health Ambassadors
We are proud to have Perth Scorchers players Jason Behrendorff and Piepa Cleary as our ambassadors to help raise awareness and destigmatise conversations about mental health.
Find out more
National Community Grants Program
Our Grants Program provides support to community groups and programs that build capacity in our neighbourhoods, with an emphasis on sport, health and wellbeing, education, arts and the environment.
We provide motivated local community groups with the opportunity to get their project off the ground, or much-needed financial support or equipment.
Find out more
Lifeblood Teams
The Peet team are proud to be part of Lifeblood Teams, the group donation program from Australian Red Cross Lifeblood.

With Lifeblood Teams in each state office, aside from saving lives through blood donation, Lifeblood Teams is about friendship and being part of something bigger than yourself.
Staff Giving Back
Our team strive to live our purpose and values every day. Together, we embrace opportunities to make a meaningful contribution and give back to causes that are important to us.
In each office across the country, our team are proud to participate in staff fundraising and volunteering opportunities to support those in need.