Mental Health Ambassadors

At Peet, we are committed to creating a positive social impact in our communities through prioritising mental health awareness and education.
With one in five Australians experiencing mental illness in any given year, Peet is proud to support independent not-for-profit medical research organisation, Black Dog Institute. The collaboration aims to create meaningful change in an area that affects most families and communities.
As an extension to our Principal Partnership with the Perth Scorchers, Peet has appointed players Jason Behrendorff and Piepa Cleary as mental health ambassadors to help raise awareness and destigmatise conversations about our mental health.
Meet Peet's Mental Health Ambassadors
Brendan Gore, Peet Managing Director & CEO
Tasman Cassim, Black Dog Institute
Piepa Cleary, Peet Mental Health Ambassador
Jason Behrendorff, Peet Mental Health Ambassador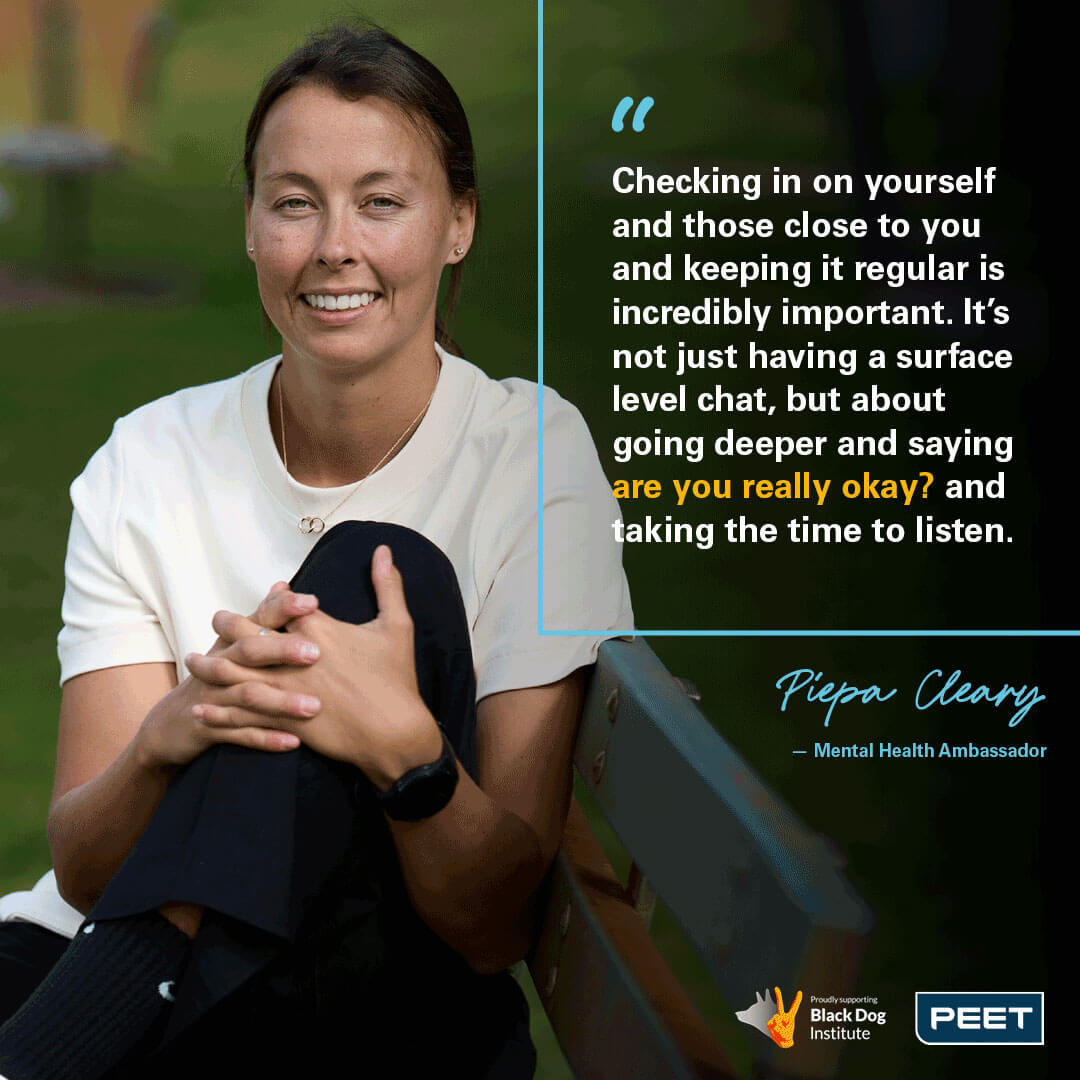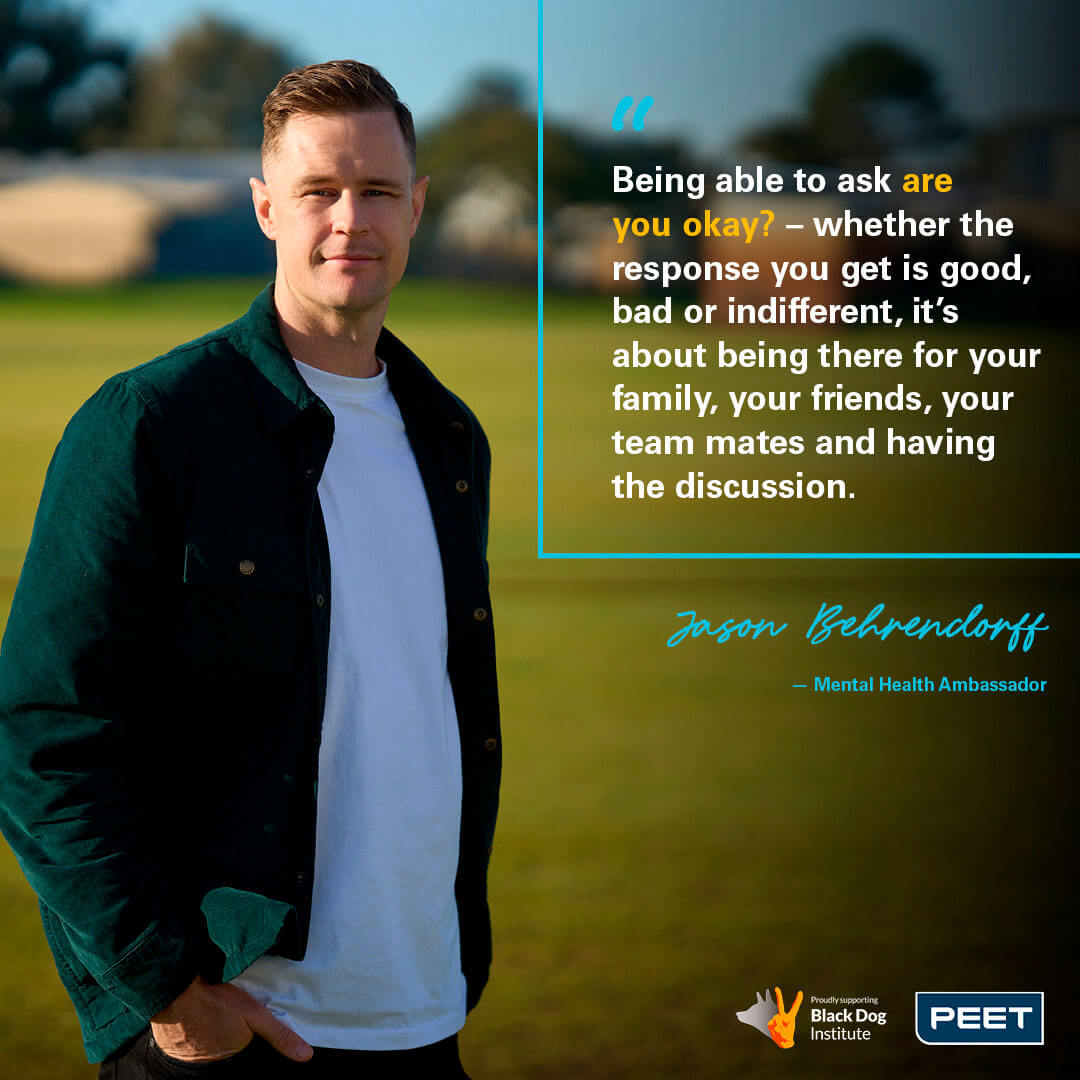 Community Support
In partnership with Black Dog Institute, Peet hosts a range of mental health workshops across its communities each year. These workshops provide attendees with an opportunity to hear from people with lived experiences, including our ambassadors, and connect in a safe and supportive environment.
The Lakelands Lads presents Men'tal Talks
Saturday 14 October 2023
The Lakelands Tavern, Lakelands WA
Find out more
Googong Township
Tuesday 17 October 2023
Googong Community Centre, Googong NSW
Find out more


Flagstone Community Association and Flagstone Men's Shed
Thursday 19 October 2023
Flagstone Community Centre,
Flagstone QLD
Find out more


Brabham Blokes presents Conquer Mental Health
Sunday 29 October 2023
8731 W Swan Rd Henley Brook WA
Find out more