Getting to know the neighbours
The type of community in which you choose to buy your home and build your life is incredibly important. Possibly the only thing more exciting than moving into a new home is getting to meet all the amazing people that you'll be seeing regularly in your new neighbourhood. So how can you get to know the people in your community? At Peet, we love creating ways for you to enjoy community life with your neighbours, from welcome nights to casual get togethers and beyond.
Don't take our word for it though – we've spoken to a few residents from our Flagstone community in Queensland about how they settled into the neighbourhood...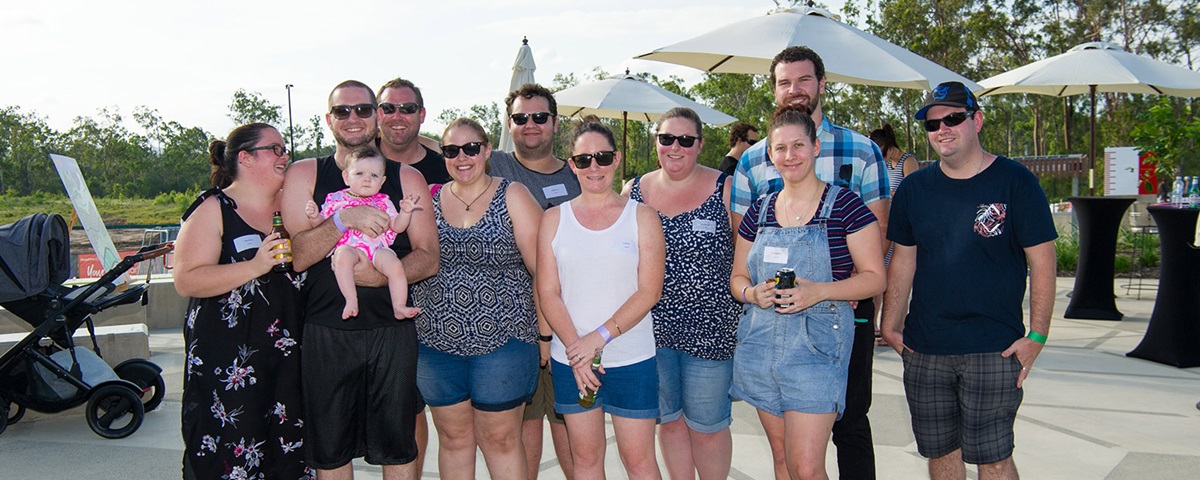 Flagstone residents Katie Moore, Daniel Gellatly, Tony Mercer, Danielle Darragh, Matthew Jay, Liz Mercer, Kimberley Jay, Dusia Bolotnikov, Jake Bolotnikov, Martin Ball
Getting to know the neighbours
Every so often we like to get everyone together for a big welcome night for all our new (and soon to be new) residents – that way you'll know exactly which neighbour to turn to when your car won't start in the morning, or when you've run out of eggs for that cake you were baking! These get-togethers are designed to bring everyone together for a meet and greet with their future neighbours before moving in.

But that's not where the fun stops; we like to keep bringing our communities together by organising all sorts of social events throughout the year.

For many of our residents, the first chance at introducing yourself is visiting your community's Facebook group. That way you can get to know the people you're going to be living near before meeting them in person.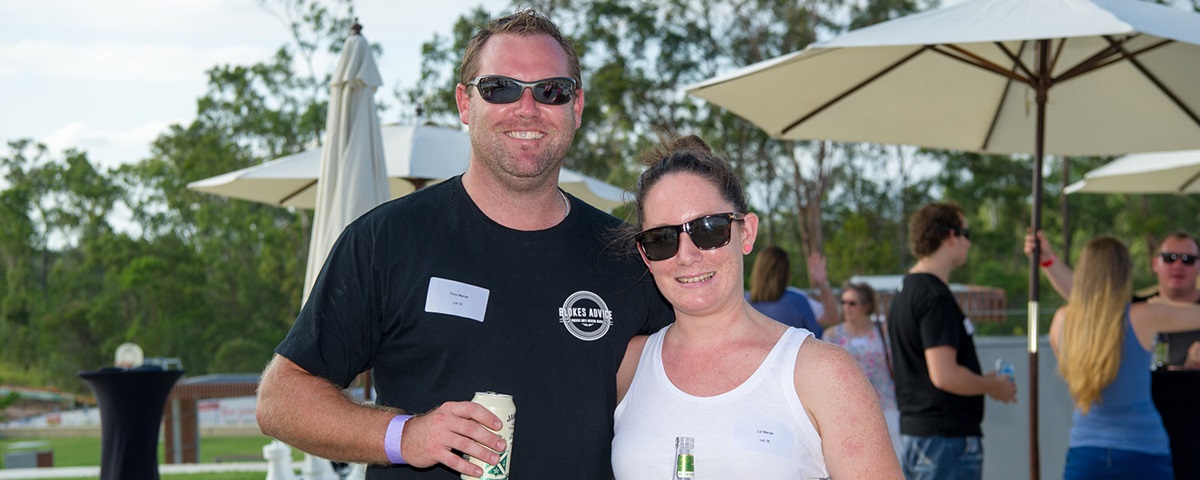 Tony and Liz Mercer
Socialising on the go
One of our residents, Liz Mercer, has felt pretty welcome in the community from the moment she and her husband Tony moved into the Flagstone community in Queensland, back in March 2017. Liz explored the community's Facebook group and coupled with a welcome night to bring together the first of Flagstone's 'pioneering families' meant that Liz knew some of her neighbours before even setting foot in her home.

Although the organised events are great, Liz also loves the impromptu social catch ups she has just as much. When you know most of the people in your neighbourhood, even strolls around the block can be opportunities for a chat (or a coffee!). Liz enjoys getting some exercise around the block because "when you go for a walk you always run into people you know or pick up people who join you along the way." Liz loves knowing her neighbours, saying "we've got a really lovely community and we look out for each other."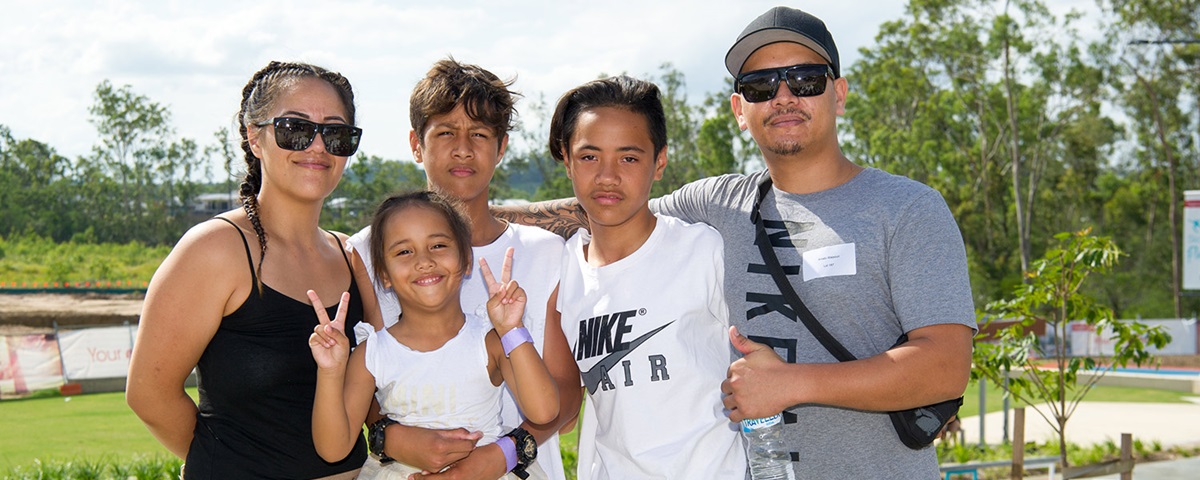 Ina Whareau, Swayde, Patene, Rewiti, and Amoto Waipouri
Marking off milestones together
The funny thing about living in a community village is that you tend to have a whole lot in common with the other locals.

Ina Whareau and her family are still waiting on their new home to be completed, but that hasn't stopped them from getting to know their neighbours at the most recent Peet-organised community event. "It was excellent to meet the neighbours and get a feel for the community," Ina shares. "We met a lot of great people who were all around the same age group– newlyweds and young families."

Your local community is a great place to build relationships to last a lifetime. As Liz points out, "Most of us are in the same place in our lives so we have a lot in common, with young families and building a new house. It's a massive milestone in your life and great to be able to share it."

Building a community is about so much more than just moving into a new house. It's about connecting with other authentic, enthusiastic people to build real friendships that will stand you in good stead as you build life your way!
All content within 'Peet's Advice Blog' (Blog) is for information purposes only. While Peet endeavours to ensure all information is current and correct, Peet makes no representation or warranty as to its currency or accuracy. It is recommended that you obtain your own independent advice before taking any action following reading any of the contents of the Blog. Please read the full disclaimer here.