Aston Masterplan
Aston's masterplan features four parks and playgrounds, the nine hectare Aston Fields sporting precinct, a secondary school, a childcare centre, and a future shopping village. 
Plus, a beautiful waterway weaves through the community, and all of Aston's great features are connected by a network of walking trails and bike paths.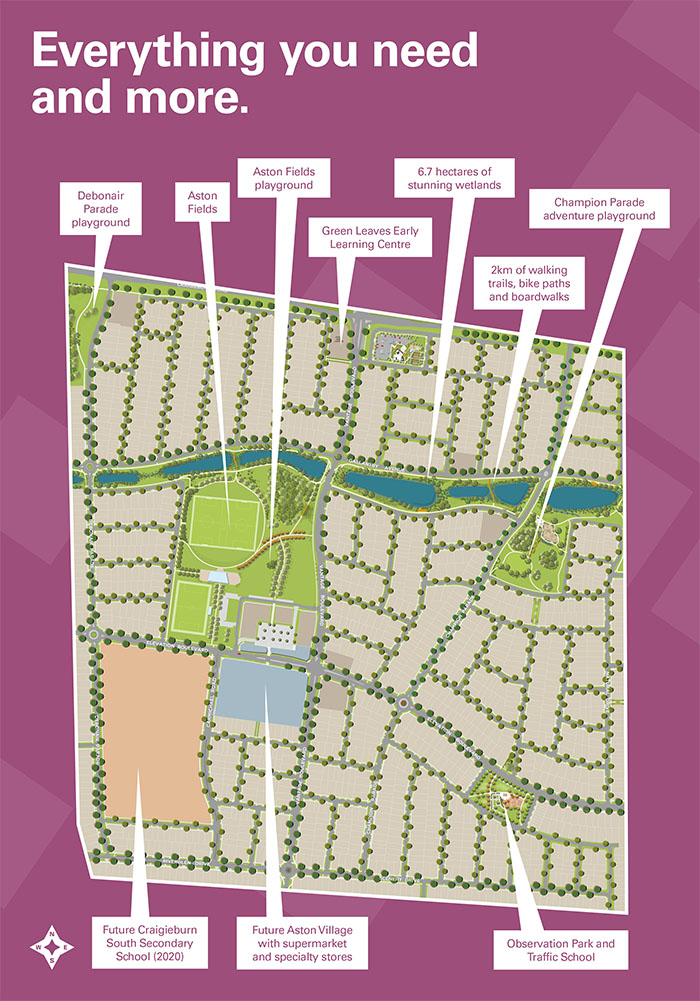 Experience Aston in Virtual Reality
Discover all that Aston has to offer with Peet's Vision360 virtual reality experience.
Fly over the established community and learn more about the great features that are still to come.
Find out more