Raising Awareness Across Our Communities During Mental Health Month
As Peet continues to prioritise mental health awareness and education as part of our commitment to creating a positive social impact, a number of activities were rolled out across our communities and workplace throughout Mental Health Month in October.
Staff across Peet offices nationally participated in the Black Dog Institute's One Foot Forward Challenge, which supports those impacted by mental illness and suicide by raising funds for crucial mental health research and support services. Collectively, the Peet team raised more than $12,000 and walked more than 4,400km across October.
As an extension to our partnerships with Black Dog Institute and the Perth Scorchers, Peet appointed players Jason Behrendorff and Piepa Cleary as mental health ambassadors. During Mental Health Month, Peet released a series of videos featuring Piepa and Jason sharing their personal experiences with mental health. Through hearing Piepa and Jason talk about their own wellbeing, Peet aims to help both our residents and our team to feel more comfortable having a conversation about challenges they may be facing and to seek help when needed.
Throughout October, Peet was pleased to host community mental health education workshops across four Peet communities, facilitated by the Black Dog Institute.
In Lakelands, WA, we hosted a MEN'TAL Talks event with the Lakelands Lads community group. Wayne Wigham, ex-NRL player and Black Dog Institute workshop facilitator spoke with the group aiming to normalise discussion around men's mental health and sharing his own experiences and strategies for managing his wellbeing.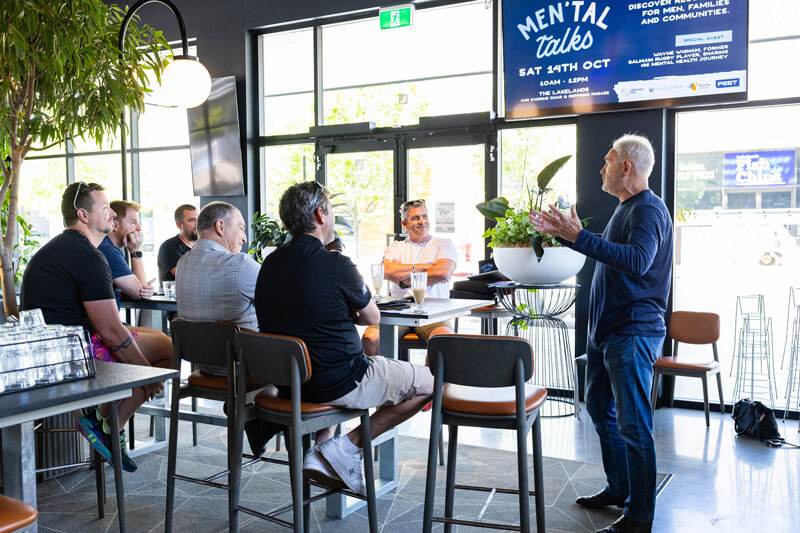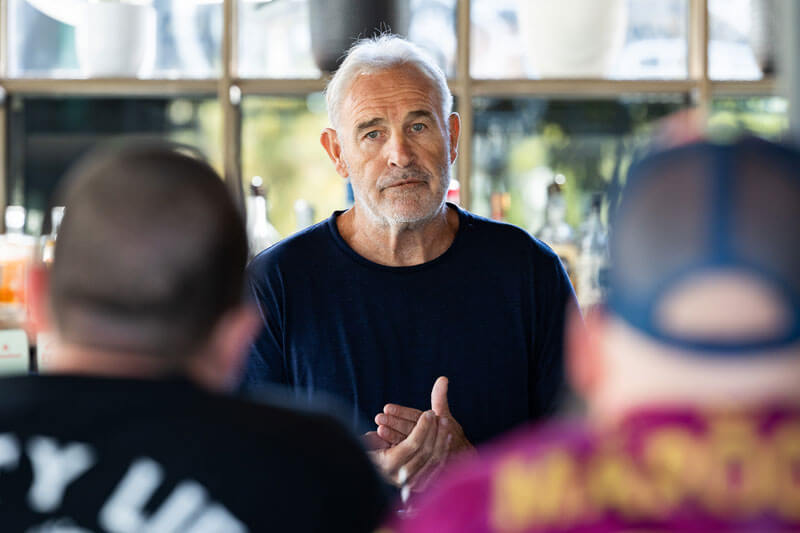 Wayne Wigham presenting to the Lakelands Lads at the MEN'TAL Talk event
At Brabham in Perth's northeast, Peet hosted the Conquer Mental Health event in collaboration with the Brabham Blokes and the City of Swan, facilitated by the Black Dog Institute. Wayne Wigham was joined by Peet Mental Health Ambassador and Perth Scorchers player, Jason Behrendorff, who shared his own challenges as a professional cricketer overcoming injury and the impact it had on his mental wellbeing.
Jason commented, "It was a privilege for me to share some of my journey in the hope that it can help and positively impact others. The best part of the event was that it allowed for open and honest conversation helping reduce the stigma of talking about mental health."
President of the Brabham Blokes, David Johnston said, "Attending this event opened my eyes to the mental health struggles that men of all situations can face. Learning from Wayne about the chemical brain imbalance connection to mental health was educational along with his direct and contagious passion to share and support those going through mental health struggles. Learning about how mental health can affect your body, family, friends and work is something men and women don't hear enough - and that it's okay that it does - and that there is support available to help you Conquer it."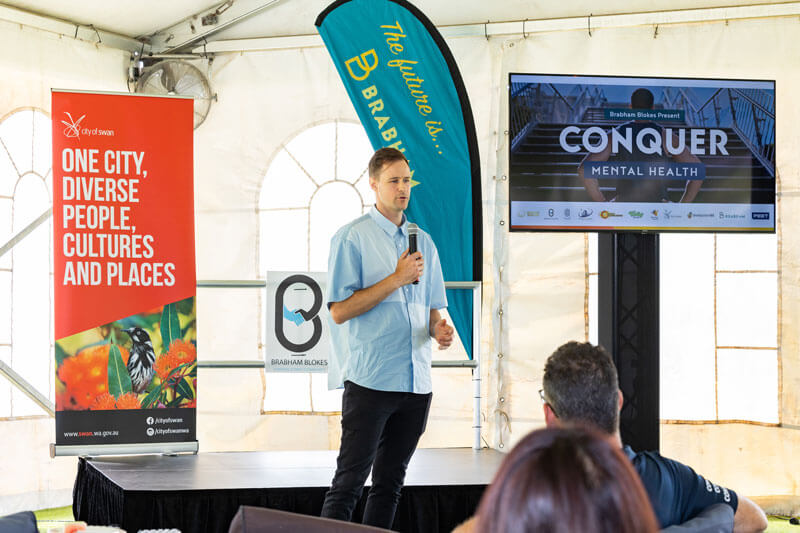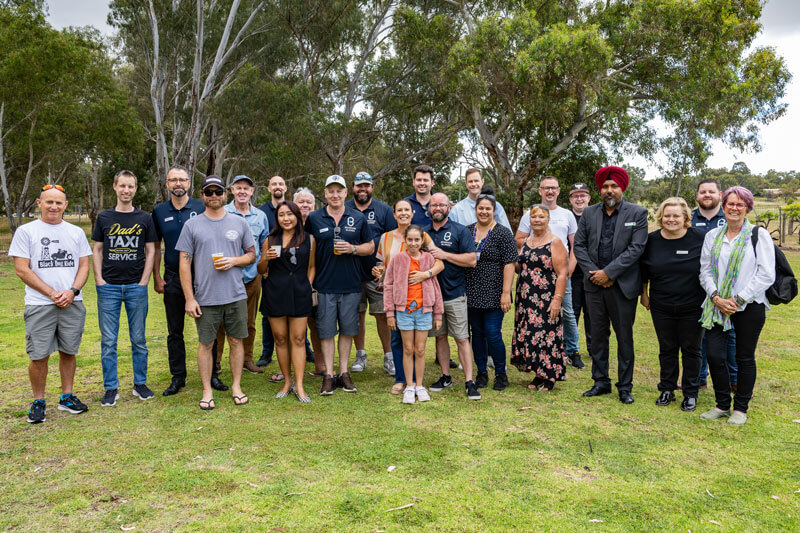 Peet Mental Health Ambassador, Jason Behrendorff chatting with the Brabham Blocks at the Conquer Mental Health event
Peet's Flagstone community also hosted a mental health workshop in partnership with the Flagstone Community Association and the Flagstone's Men's Shed, with Black Dog Institute's Geoff Robins facilitating the discussion. At Googong in NSW, Peet hosted an intimate boardroom discussion facilitated by Nick Starkey where residents connected in a safe space where they could share their stories without judgement.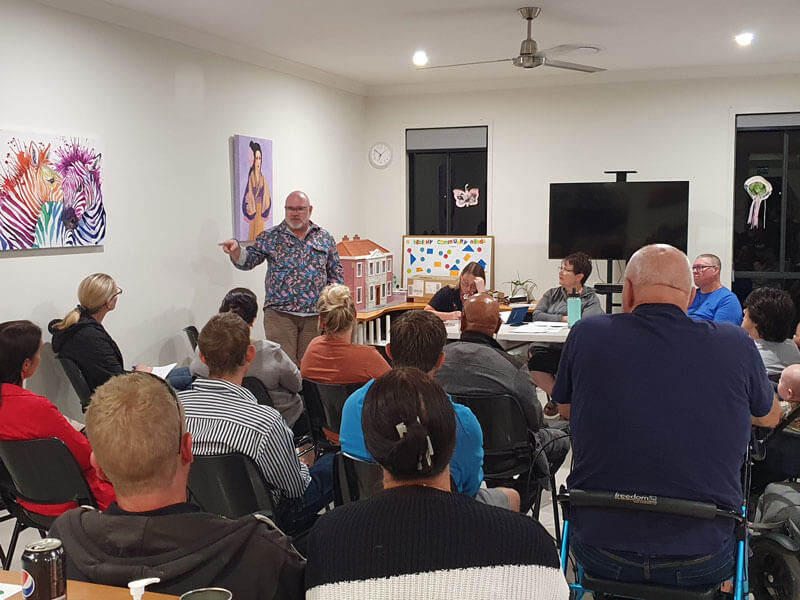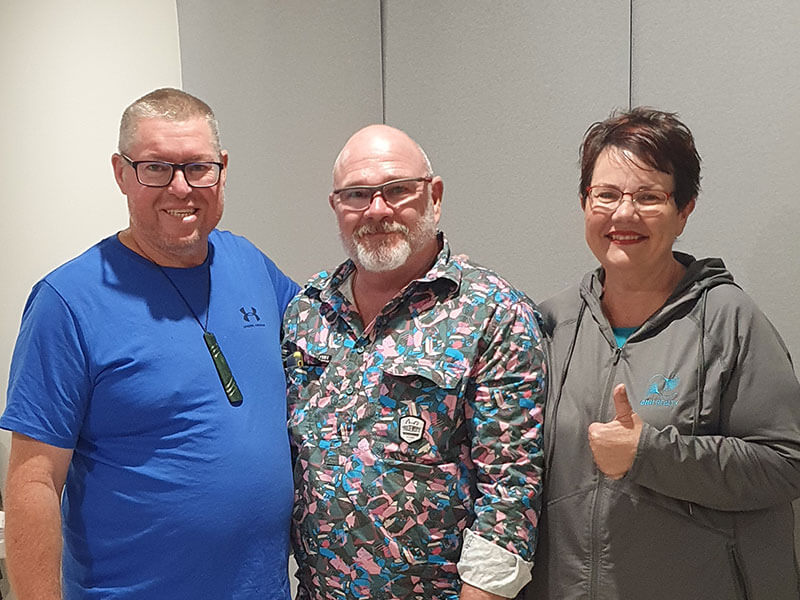 Geoff Robinson presenting to the Flagstone community
These small, localised mental health workshops aim to make a meaningful impact within the community and is an initiative that Peet and the Black Dog Institute look forward to continuing across Peet communities in 2024.
For anyone seeking more information about mental illness, the Black Dog Institute's website provides a range of online support tools and research.
Peet is one of Australia's leading residential developers with 130-years of experience creating award-winning master planned communities, townhouses and apartments. Peet builds connected, liveable communities where residents can find their special place to belong.