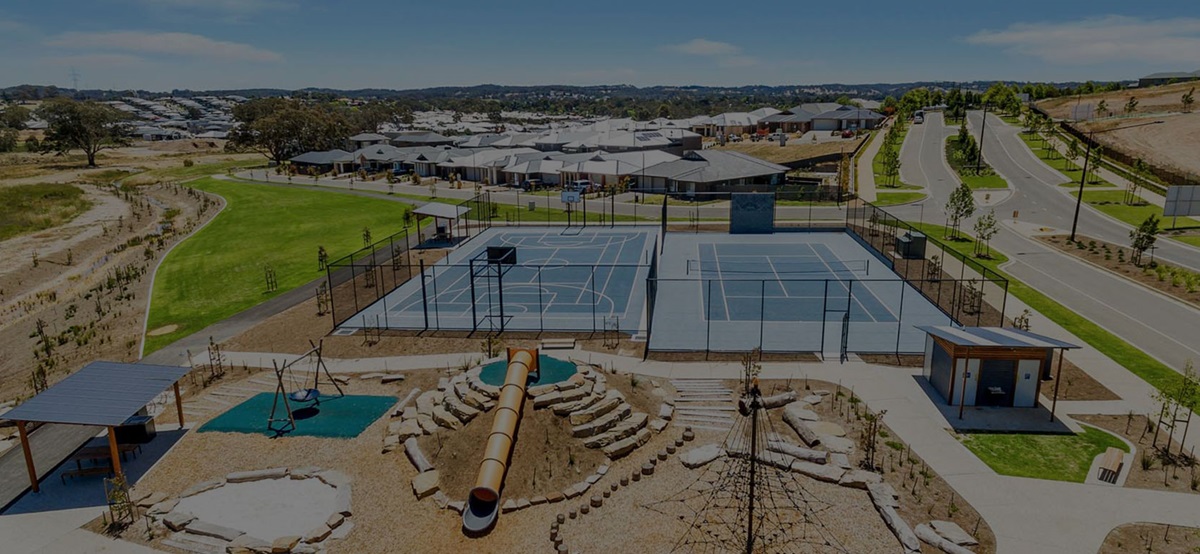 Where living a step above is now even easier.
Elevated and framed by rolling hills, Parkindula Bluestone boasts the most enviable location in the area.
And now we've made selected allotments even more desirable by taking care of benching and retaining walls – so you won't need to worry about it.
Custom Designed Homes
If you're looking to build a custom home in Mt Barker, using impressive architectural elements like multiple storeys, feature windows and balconies, Parkindula offers an opportunity to create your dream home.

This exclusive address is accessed via Bluestone's magnificent tree lined feature boulevard, East Parkway. With detailed landscaping and feature stone walls, it provides a grand entrance for a truly picturesque place to call home.

In addition to its stunning beauty, this address gives you the rare chance to establish your future with like minded neighbours, within a vibrant community.
REGISTER YOUR INTEREST
Bluestone Community
Bluestone's carefully planned design boasts a balance of both convenience and open space, offering the hills lifestyle you've always wanted.

The estate is close to schools, shops, parks and has it's own range of outdoor activities, including exercise parks, playgrounds, plus a variety of walking and cycling trails.

At the new Parkindula Park there's plenty of room to get active, with basketball and tennis courts, a popular playground, as well as a stunning setting for a barbeque with family and friends.
FIND OUT MORE
Close To Everything
Mt Barker is the fastest growing city outside of Adelaide, offering the perfect blend of the hills lifestyle with access to urban amenities.

Here, lifestyle is everything, with weekends spent exploring farmers markets, wineries, spacious parks and beautiful wetland trails. And when it comes to convenience, Mt Barker is home to everything you need, boasting the largest retail offering in the Adelaide Hills.

Surrounding the main hub, you'll find an array of shopping centres - home to all major supermarkets, variety and specialty stores and services. And if you're just keen to soak up the local scene or grab a bite to eat, Mt Barker boasts a selection of cafe's, bars and restaurants, set to suit any culinary occasion.
FIND OUT MORE