Home Hacks with ex-Block favourites Ayden and Jess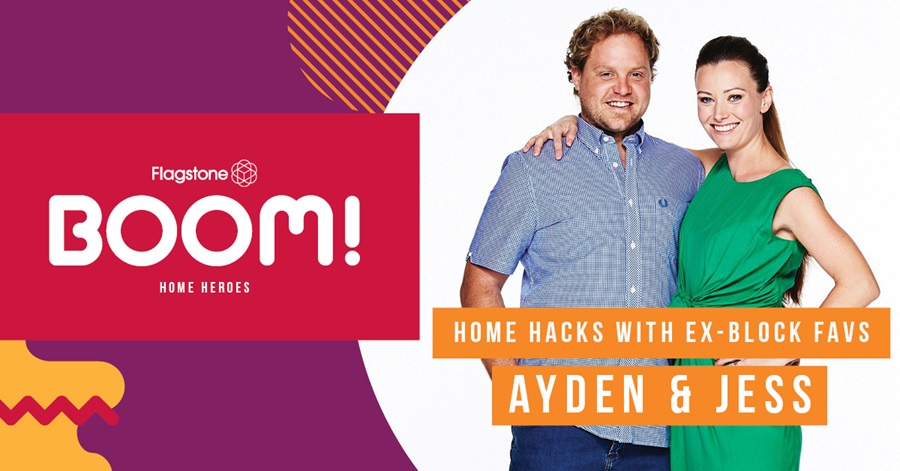 1. Get heaps of quotes 
You do it for just about every other big purchase in your life, but for some reason house hunters are less inclined to 'shop around' for the biggest investment of all – their home! Get out there and meet new builders and treat it like you're interviewing them for a job – you're looking for someone who is both fit for the job but also someone you trust and want to work alongside as a team. 

2. Think of what you want first – then go to a builder
This avoids confusion and overwhelm that can come when you let other people drive your vision instead of steering yourself. Want your kitchen to be the centrepiece of your home? Make sure you communicate this with your builder. Want to incorporate custom cabinets yourself? Sure, but flag it early on to avoid costly compromises later down the track! 

3. Move into a finished house 
It can be tempting to succumb to the idea of moving into a house when it is half-done – but trust us, it's worth finishing off the project (whether you do it yourself or your builder does) before moving in even if this means paying for a few weeks extra rent. The reason why? Projects slow down when you haven't got the urgency of a move-in date and oftentimes expenses crop up and end up taking priority over say, finishing off the kitchen or making that outdoor fireplace you've always wanted. 

4. Be realistic with your own skills and stick to the plan
This is your dream home so make sure you chat with your builder about projects you want to manage within the build yourself. Builders are more than happy to accommodate this kind of thing, but planning early on and knowing from the get-go what is feasible helps avoid disappointment further down the track!
Want to meet Ayden and Jess? Come along to our BOOM! Home Heroes event Saturday 24th November 2-5pm.