The Great Outdoors
City living is about being within arm's reach of all the modern comforts and conveniences that make life easy. Flagstone gives you this but also goes one further – or should we say 330ha further. That's a lot of green open space to enjoy a healthy active lifestyle in the great outdoors, without sacrificing easy access to the things you need. There are numerous parks, with BBQs and shelters, plus an extensive network of walking trails, with a village green and even an amphitheater coming soon.
Flagstone Parklands
Flagstone is never short of fun and discovery for the whole family and Flagstone Regional Recreation Park brings this promise to life. Sprawling over 10ha, the park is already bringing the community together and is a major drawcard for the wider region. Residents and visitors alike are already enjoying...
•
Adventure Playground - The biggest in South-East Queensland!
•
Skate Plaza - Competition-grade venue decked out with all the gnarly essentials.
•
Splash & Play
Dog Park - In-ground water spouts! Your furry friends have never had it so good.
• Water Play Park - featuring a 10m high treehouse surrounded by a zero-depth water course with cascades, jets and blasters!
Still to come are a water play park, fitness hub, village green and so much more!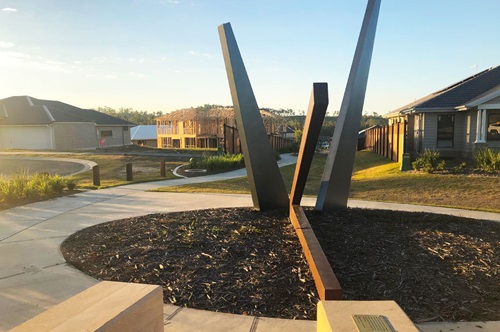 Sundial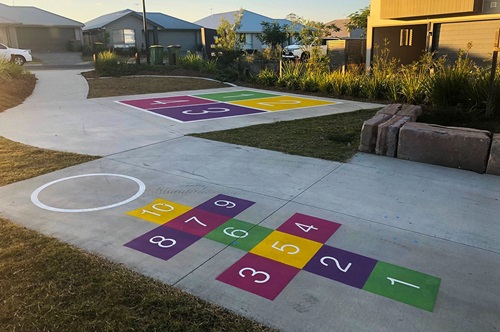 Hopscotch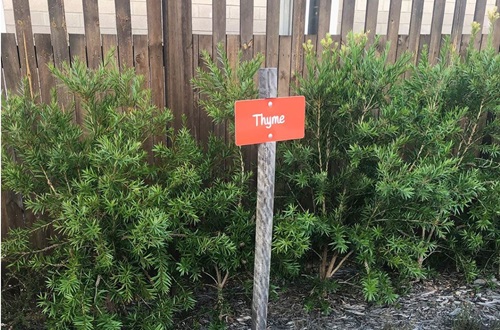 Edible Garden
card-container-two-columns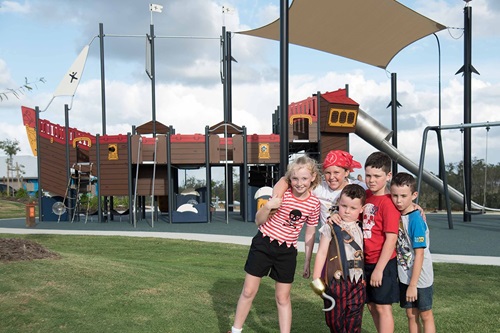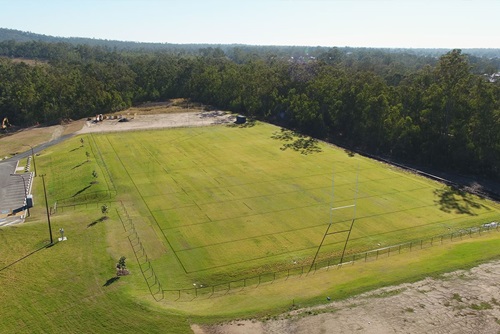 Walking Trails
For those who feel as much at home in nature as they do in the living room, you'll be indulged at Flagstone, surrounded by protected natural bushland and with over 200km of pathways to eventually wind there way in and around the estate. So whether it's an unhurried hike or a heart-pumping bike, there's a lifetime of discovery and fresh air on your doorstep.