How to select a block of land
Can't wait to take that selfie with your very own lot SOLD sign? Peet are here to help you on your way to land ownership – we've compiled a complete rundown of all things land -  what to consider, things to look out for and how to go about selecting the perfect block for your dream home.

Important factors to consider when buying land
1. Location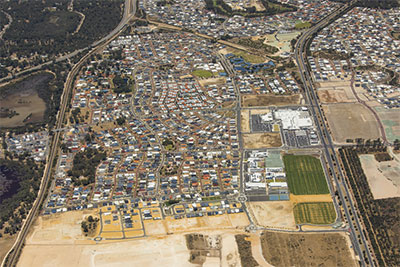 Buying land is one of the most significant investments you'll ever make, so considering where you want to live is crucial. Consider the following when selecting the location of your block of land:
Transport links
Areas for recreation and shopping
Proximity to family and friends
Accessibility to schools and daycare facilities
Your desired lifestyle and what's important to you - enjoying a coffee at a local cafe, exploring the outdoors or enjoying a large backyard with the kids.
2. Block shape and size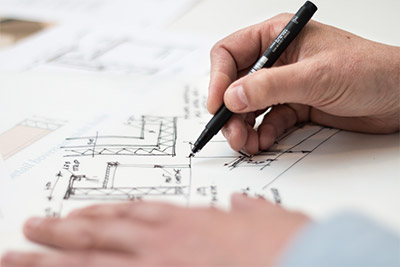 Many people choose to locate their ideal block first and then select a home design to fit – whilst others prefer to select their home design first and then find a suitable block. It's worth noting that whichever way you go about making a selection – the size and shape of your chosen block of land will strongly influence your choice of home design – be mindful to factor this into your budget.
Our communities feature many common block sizes to accommodate a wide range of homes;
Flute or Terrace: 140sqm to 225sqm, with frontages of less than 8.5m these lots are almost always rear-loaded. This is when the garage is located at the back of the lot and you can access it by a rear laneway. Rear-loaded lots have no front driveways and garage doors are out of sight
Cottage or Courtyard: 225sqm to 450sqm, typically with frontages of 8.5m to 12m.
Traditional: over 450sqm, typically with frontages of 13m or more.
Homestead or Acreage: 1000sqm or more.
3. Orientation
The orientation of your block is key when it comes to lowering your energy consumption and saving on heating and cooling costs for your new home. Generally, northern facing rooms maximise the amount of sunlight received in the winter months – passively heating your home. In summer this process works in reverse, keeping your home cooler. Refer to the
Australian Government website Your Home
for more information about the principles of good orientation.
4. Inclines (sloping blocks)
Land with a slight incline can provide you with incredible views, however an incline can also add some limitations when choosing home designs (or opportunities if you like the idea of split level living and custom / unique floorplans!). Of course, your builder will talk to you about retaining walls and what else may be needed to ensure your new home takes advantage of the block shape and features.
5. Easements
An easement is an area within your block of land or property title that gives a third party the right to use the land for a specific purpose. Commonly, easements are granted to utility companies to run telephone lines, power cables or drainage. Easement information can be found on your property title.
6. Siteworks
Siteworks are the "works" that need to take place prior to your build to ensure your home is well built and safe. The first part of siteworks includes the actual set up of the site, such as the delivery of amenities for construction staff, safety standards checks and setting up any necessary temp fencing and access. The second part relates directly to your build - this can also be known as "earthworks" and this process can include levelling, trench preparation, surveying or soil testing. Your builder will be able to provide you with an estimate for your siteworks, however keep in mind that sometimes there can be additional costs incurred, so it's always worth speaking to your builder directly about all costs involved.
7. Covenants / Design Guidelines
A covenant is a certain condition or restriction that a developer may place upon land or a build. Covenants are in place to ensure that homes and landscaped areas within a community are completed to a specific standard. Covenants are located in your contract of sale or on your land's certificate of title. Covenants can include building materials & design, fencing & retaining walls, shed dimensions and landscaping.
8. Soil composition
It's important to have the quality and composition of your soil tested to avoid any earthworks cost blowouts that could be incurred, due to the need for extra materials and reinforcements for the foundations of your new home. This test is usually performed by a geotechnical engineer, many builders now manage testing for you.
Still need some help understanding the land buying process? Click through to more of our blog articles:
All content within 'Peet's Advice Blog' (Blog) is for information purposes only. While Peet endeavours to ensure all information is current and correct, Peet makes no representation or warranty as to its currency or accuracy. It is recommended that you obtain your own independent advice before taking any action following reading any of the contents of the Blog. Please read the full disclaimer here.