Lakelands named the best Masterplanned Development in Western Australia for 2018.
Peet's Lakelands Estate are proud to have been named the best Masterplanned Development in Western Australia at this year's Urban Development Institute of Australia WA's gala dinner.

Today, Lakelands Estate is a meticulously planned development that integrates new housing with seniors living; retail and commercial; civic uses; and education within a beautiful natural environment. More than 1,400 households now call Lakelands home, in addition to the residents of the award-winning Lattitude Lakelands over 55s lifestyle community.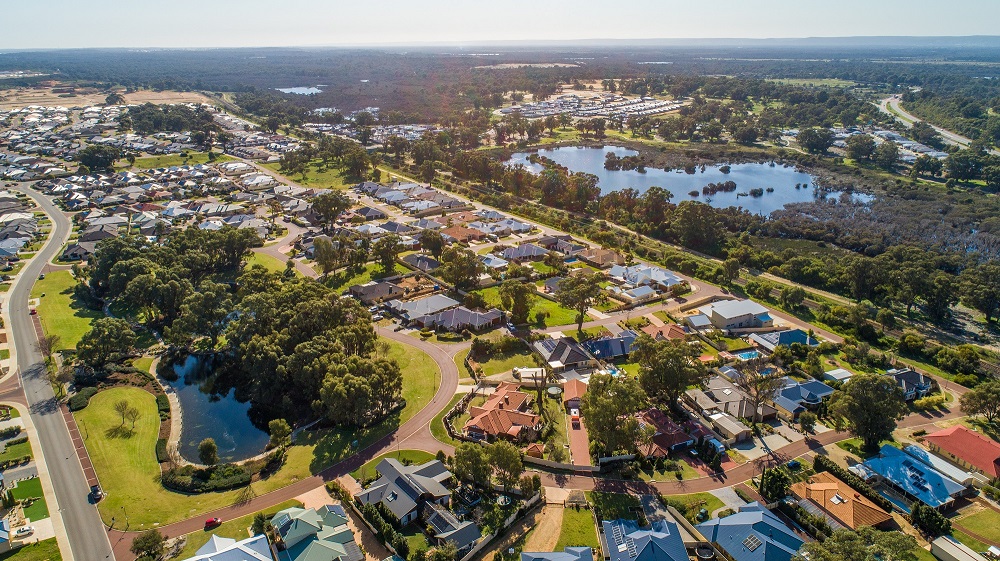 In presenting the award, the judges said "The developers have stayed true to the original vision of Lakelands, striving for excellence in three key areas including ensuring the multitude of uses have been sympathetically developed over time and with patience; integration and leveraging of the natural assets of the site; and providing opportunities for the community to remain local by delivering "whole of life" housing options.
This commitment to the vision and strong leadership has been rewarded with impressive sales performance in the context of tough market conditions."
MD and CEO Brendan Gore said this was fantastic recognition for an outstanding project that has delivered so much to the growing community, and the wider region in the 15-years since lots first went on sale in 2003.