7 Ways To Prepare Yourself For Building Or Buying A New Home
7 Ways To Prepare Yourself For Building Or Buying A New Home
Building or buying a new home is a major milestone, and one of the biggest financial decisions you're likely to make in your life. Like any big decision, it's important to feel in control and be sure that you're ready to take the first step. Here are 7 ways to prepare yourself for building or buying a new home:

As the below information is general in nature, ensure you speak with your Mortgage Broker to get advice that suits your personal situation.
1. You have any existing debt under control/paid off
You have paid off outstanding credit card and personal loans so you don't have those extra bills that will impact your ability to make loan repayments. Personal debt impacts your borrowing capacity and the extra cash flow available assists with covering other expenses related to being a homeowner, such as government taxes, homeowners' insurance, maintenance and furnishings (see number 5!).
2. You have a steady income
This may sound obvious, but being honest with yourself about how secure your income is, is vital. You need to be comfortable that your income is secure for the foreseeable future, as well as being able to demonstrate a history of stable employment in the past.
3. You have a deposit saving plan
The more you have available as a home deposit, the lower each loan repayment will be, setting yourself up for a much stronger financial position. Having a plan in place to reach your savings goal demonstrates to a lender that you can afford repayments and will give you an achievable timeline making it more likely that you'll resist spending temptation.

If you're buying your first home, it's worth exploring whether you're eligible for a First Home Owner Grant (FHOG) from the Australian Government. The grant scheme is an initiative to offset the GST on home ownership. You can discover more about the grant and whether you might be eligible here.

You may also be eligible for the First Home Guarantee (FHBG) - an Australian Government initiative to support eligible first home buyers purchase a home sooner. Under the FHBG, part of an eligible first home buyer's home loan from a Participating Lender is guaranteed by NHFIC. This enables an eligible home buyer to purchase a home with as little as 5% deposit without paying Lenders Mortgage Insurance. Visit the website here for eligibility criteria and more information.
4. You're ready to commit to living in certain area/community for medium-long term
Building or buying a house is a big investment so you want to make sure you really like and enjoy the area you are moving to. An important part of this is understanding what stage of your life you are at. If you are looking to settle down and raise a family, you'll want to consider the surrounding community, including schools and parks.

Try to think about how you'll feel 5 or even 10 years from now, and consider how home ownership will be able to integrate with that. Remember to factor in the differences between communities, the stability of your job, and your goals for your family, all of which will impact your decision.
5. You understand the other costs involved
Knowing how much you can afford to spend on building or buying a new home means having a clear idea of not only how much your mortgage payments will be, but also settlement costs, insurance, and taxes involved. And remember, you may also need additional furniture and finishings to make your house a home. You may be surprised just how much these additional costs will add to your budget.
6. You have access to a team of experts to support you through the buying journey
Surrounding yourself with property experts is not just a good idea - it's absolutely necessary. At each stage of the journey there are professionals who will make sure you're getting the right advice and that you're in control of the process.

Mortgage Experts will initially help you determine how much you can afford to borrow and repay; they will also work to secure the right loan for you. Specialty property lawyers called Conveyancers or Settlement Agents are crucial to help you manage the contracts and settlement process. Insurance brokers can also help you get the right insurances in place to protect your investment.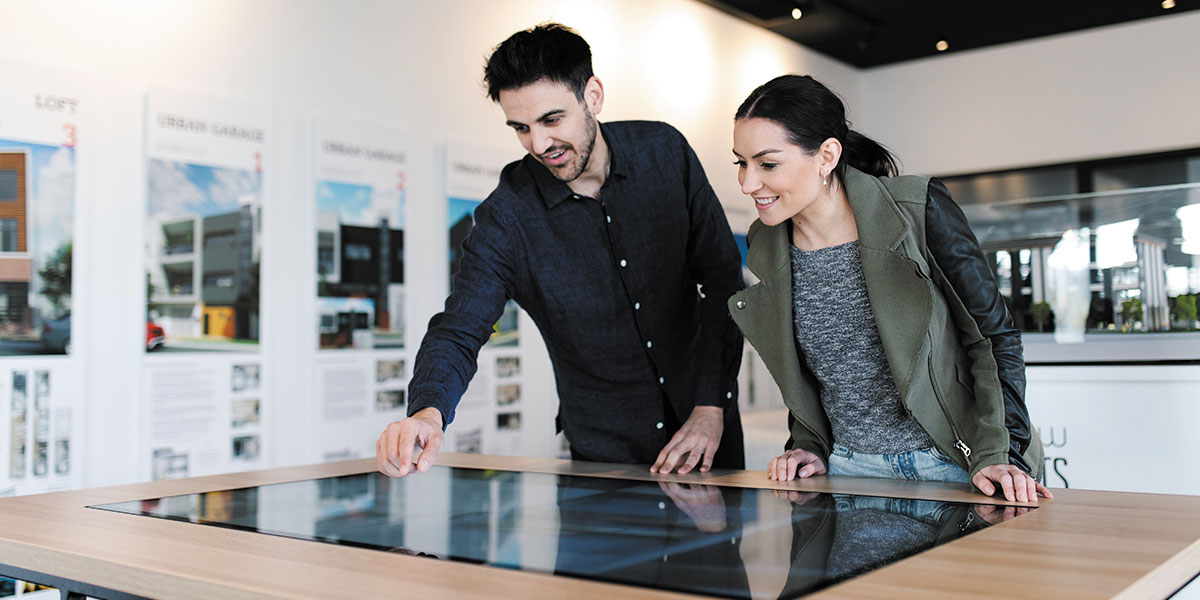 7. You understand the steps involved at each stage of the buying journey
Whether you're building or buying your first home, there's a lot to learn. Luckily, Peet has put together a step-by-step guide to buying land here!
All content within 'Peet's Advice Blog' (Blog) is for information purposes only. While Peet endeavours to ensure all information is current and correct, Peet makes no representation or warranty as to its currency or accuracy. It is recommended that you obtain your own independent advice before taking any action following reading any of the contents of the Blog. Please read the full disclaimer here.