Top 10 things first homebuyers must know
Entering into home ownership is such an exciting time! Many first homeowners are choosing to build rather than buy an established property. Building gives you the ability to customise your home and eliminates the need for costly renovations – in many cases it also allows you much more value for money!
To help make your entry into first home ownership as smooth as possible – we've put together a list of the top 10 things you must know before you build your first home.


1. Budget
Prior to stepping foot into a display – it's a good idea to determine your budget, nothing worse than finding the home of your dreams and then realising you can't afford to build it. A licensed mortgage broker can help you obtain a total cost analysis – an essential breakdown of fees including: settlement agent and bank loan. You should also consider creating your own budgeting breakdown, which will help you to determine how much you can afford to spend, ask yourself;
What is my current Income?
What household expenses do I have?
Do I have any pre-existing debt/loans repayments?
Where will I live during the build?
 
2. Builder
Selecting a builder for your dream home doesn't need to be overwhelming. We recommend you consider the following when choosing a builder;
Reputation: Ask your family, friends and colleagues who they built with – don't just rely on online reviews
Pricing: Consider the price range of various homes
Agreement of fixed cost contract: Sounds logical enough, however some people get caught out and go well over budget by not securing one of these
Flexibility of designs: A driving factor of building a new home is having the ability to customise your home design
Viewing a completed home in person is one of the best ways to gauge quality,
check out our display villages here
.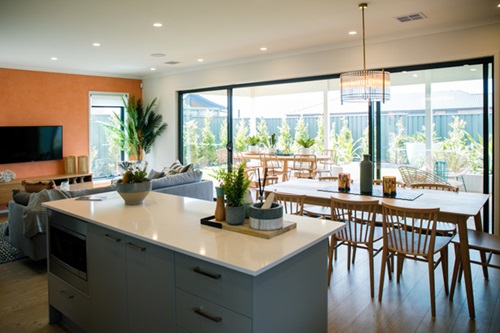 Homebuyers Centre - Cornerstone Werribee, VIC
Hotondo Homes - Flagstone Jimbooba, QLD
3. Home design
Understanding your home's needs and working out your "must haves" can help you to determine what sort of home design will suit you now and into the future, consider;
Style of home
Single or double storey
Level of energy efficiency
Open plan living
Number of bedrooms
Other areas (e.g. activity, office, outdoor)
Storage areas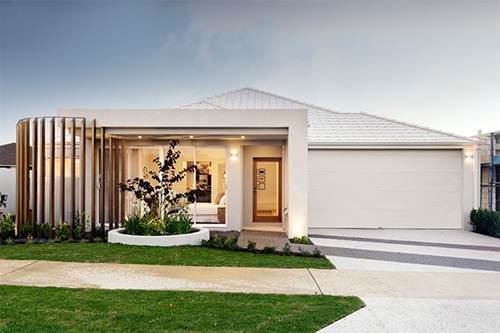 Go Homes - Burns Beach, WA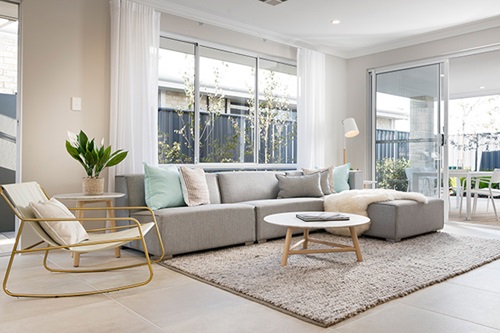 Smart Homes - Greenlea Baldivis, WA
4. Land
The size of the block will generally influence the design of your home and the maintenance required.
Our communities
feature a wide variety of block sizes including;
Flute or Terrace: 140sqm to 225sqm, with frontages of less than 8.5m (rear-loaded).
Cottage: 225sqm to 450sqm, typically with frontages of 8.5m to 12m (

front or 

rear-loaded).
Traditional: over 450sqm, typically with frontages of 13m or more (front-loaded).
Homestead: 1000sqm or more.
Find your perfect block today
: 
If you're looking to build in one of our
Victorian communities
you should check out our
Vision360 Virtual reality technology
.
5. Land Developer
Believe it or not we didn't just throw this one into the mix! Developers are responsible for planning, designing and ultimately creating the community you will live in. Look for a developer who has;
A good reputation/history
Positive word of mouth
Values which align with yours
Industry Awards recognising their work – whether it be how they create a community or their approach to sustainability
Driving around communities can be a great way to understand a developer and get a feel for how they plan and contribute to their communities.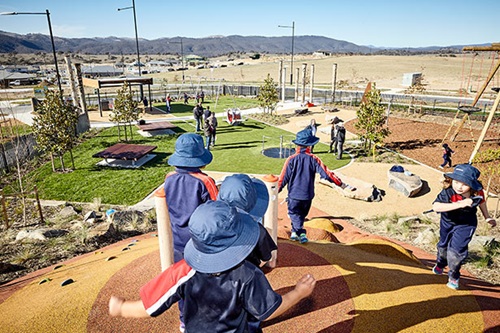 Lovegrove Park, Googong, NSW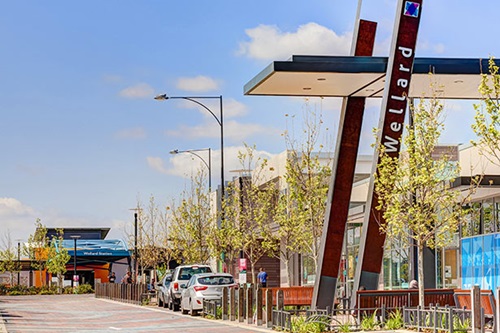 The Village at Wellard, WA
Burns Beach @rachel.d82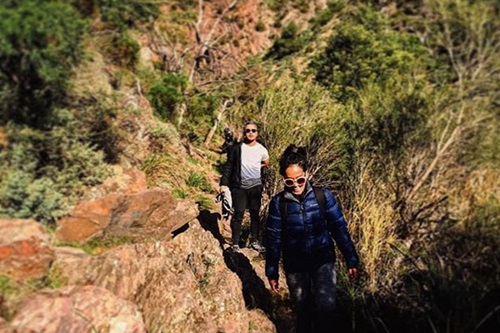 Werribee Gorge @andre_oco_
7. Inclusions vs expected inclusions
These days homebuilders have a pretty comprehensive list of inclusions and added extras when it comes to building, however it does pay to clarify exactly what is included – this will help you to avoid any unexpected additional costs. Some common misconceptions about inclusions include;
Site costs
Driveways and cross overs
Light fittings and floor coverings
Fencing and landscaping
Format Homes - Bluestone Mt Barker, SA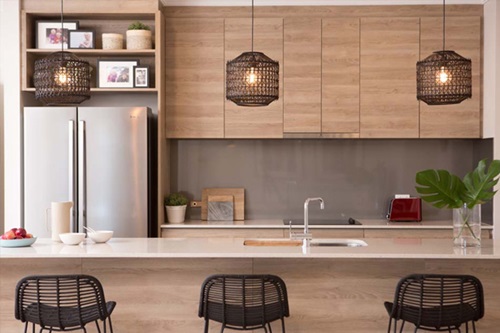 Hickinbotham Homes - Bluestone Mt Barker, SA
8. First Home Owners Grant
The first homeowners grant is a great way to assist you with getting into your first home if you meet the eligibility criteria – It can vary from state to state.
Find your state below;
NSW
VIC
TAS
SA
WA
ACT
NT
9. Deposits
Banks generally like you to have a between 5% and 20% deposit of genuine savings (depending on your individual circumstance), this shows them that you are capable of saving.
Banks have varying requirements depending on your deposit amount, such as; Lenders mortgage insurance (LMI) which is an insurance premium that the banks charge, allowing them to cover their costs should you default on repayments.  



10. Repayments
It's best to pay your repayments according to your pay cycle , ie. If you get paid fortnightly – set your home loan repayments up to deducted fortnightly. You don't want to be holding onto extra repayments for an extra fortnight when you don't have to – you want to try and reduce the interest as quick as possible. Throughout the whole construction process, loan repayments are interest only and are generally only payable monthly. Once you physically move into the home you will then have more flexibility over the repayment structure.
We hope that we've helped you on your way to owning your first home – you can always visit one of our
Sales Centres
for more information. We love to see all of your new homes taking shape – don't forget to tag your pics on social media using #peetlife or your community hashtag so we can follow your building journey.
All content within 'Peet's Advice Blog' (Blog) is for information purposes only. While Peet endeavours to ensure all information is current and correct, Peet makes no representation or warranty as to its currency or accuracy. It is recommended that you obtain your own independent advice before taking any action following reading any of the contents of the Blog. Please read the full disclaimer here.