Federal HomeBuilder Grant
Peet has welcomed the announcement of the Federal Government's HomeBuilder scheme.
The HomeBuilder grant will give Australian home buyers access to a $25,000 grant to go towards the cost of building a new home up to the value of $750,000, or to assist with renovations of between $150,000 and $750,000.*

Effective immediately, HomeBuilder is available to couples with a combined income of less than $200,000 per year and individuals earning less than $125,000 per year.

Peet Managing Director and Chief Executive Officer Brendan Gore highlighted the importance of the new scheme and the property market to Australia's economy.
"The HomeBuilders scheme will provide buyers with the confidence they need to take the next step in building their new home," said Mr Gore.

"This investment in new homes will create jobs and provide Australian businesses with a much-needed economic boost, ensuring the property market is well positioned to recover from recent challenges."

For more information on the HomeBuilder grant, click here.
Buying your first home?
The HomeBuilder announcement comes as Peet has launched its First Home Buyers Toolkit, an online platform that provides first home buyers with the tools, information and confidence they need to purchase their first home. The toolkit features downloadable guides, expert videos and articles and a check-list that will help any first home buyer to navigate the buying journey.

"We anticipate the HomeBuilder grant will be accessed by many first home buyers who were considering buying their first home," Mr Gore said.

"Buying your first home is one of the biggest events in your life and the process itself can often be daunting. Peet has created its First Home Buyer Toolkit to provide support and guidance to buyers and help make the experience as seamless as possible through five easy-to-follow steps."


Available incentives for Home Buyers
In addition to the Federal Government's HomeBuilder Scheme, there are a range of additional incentives and schemes available that differ depending on the state or territory.
Correct as at 4 June 2020
State

First Home Owner Grant
First Home Owner Stamp Duty Concessions
Additional Incentives
Further information
VIC
Up to $20,000 for first home buyers of a new home in regional Victoria, or up to $10,000 for homes in metropolitan area. Purchase price limit of $750,000.
A new or established home valued below $600,000 is exempt from stamp duty, and concessions available for a new or established home valued between $601,000-$750,000.
www.sro.vic.gov.au/first-home-owner
QLD
$15,000 for buying or building a new home up to the value of $750,000. Owner-builders and buyers of renovated houses may be eligible for the grant.
Stamp duty concessions for first home buyers available for homes valued less than $550,000 or vacant land less than $400,000. For all other homeowners, concessions are available for the first $350,000 of the consideration or value of residence, with the general rate applying to the balance.
www.qld.gov.au/housing/buying-owning-home/financial-help-concessions/qld-first-home-grant
SA
$15,000 grant for the purchase and construction of new homes valued up to $575,000. Must live in the home for at least 6 months in the first year of ownership.
www.revenuesa.sa.gov.au/grants-and-concessions/first-home-owners
WA
For purchasing or building a new home, $10,000 or the consideration paid to buy or build the house if less than that amount. Purchase price limit of $750,000 for Perth metropolitan area or $1m for locations north of the 26th parallel. May include substantially renovated homes.
For both new and existing homes, exemption for homes valued less than $430,000, and concessions for homes valued $430,001-$530,000. Exemption for vacant land valued at $300,000 or less, and concessions for land valued between $300,000-$400,000.
Building Bonus Package:
A grant of $20,000 is available for eligible applicants who

enter into a contract to build a new home on vacant land or
enter into an off-the-plan contract to purchase a new home as part of a single-tier strata scheme.

The contract must be entered into between 4 June 2020 and 31 December 2020. There is no cap on the purchase price or value of the contract.
www.wa.gov.au/organisation/department-of-finance/fhog
www.wa.gov.au/service/community-services/grants-and-subsidies/apply-new-home-construction-grant
NSW
$10,000 for builders of new homes up to $750,000 and for purchases of new homes up to $600,000. Must live in the home for at least 6 months in the first year of ownership.
Exemptions from transfer duty on new homes valued at less than $800,000 and concessions for new homes valued between $800,000-$1,000,000. No duty is payable by eligible purchasers buying a vacant block of residential land valued at up to $400,000 and concessions for vacant land valued between $400,000-$500,000.
www.revenue.nsw.gov.au/grants-schemes/first-home-buyer
ACT
For transactions before 1 Jul-19, grant of $7000 for first home buyers of new, substantially renovated, or off-the-plan properties valued at up to $750,000. Must live in the home for at least one year in the first year of ownership. From 1 Jul-19, the program was replaced by the home buyer concession scheme.
From 1 Jul-19, buyers below certain income thresholds and who have not owned property in the last two years may be exempt from duty. Applies to vacant residential land and new and established homes. Buyers may also be eligible to defer their payment of duty.
www.revenue.act.gov.au/home-buyer-assistance/first-home-owner-grant
* Eligibility criteria applies and is subject to approval. It is recommended that you obtain your own independent advice before taking any action, including before making any commitment of a legal or financial nature or making any application for a financial product or service.
$25k HomeBuilder Grant Q&A
We've partnered with Joshua De Buelle from Finext to answer all your questions about the federal grant.
See FAQs here
Credit: Joshua De Buelle FiNext
Find your new community now
Peet is one of Australia's largest and most respected property developers. With over 125 years of helping first home buyers into their dream home, discover your ideal home today and live life your way.
Western Australia
Queensland
South Australia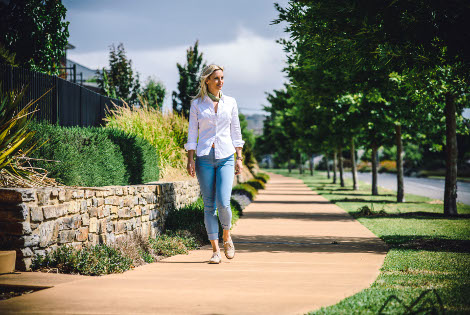 300sqm allotments from $149,000

Bluestone
Sales and Information Centre: 71 East Parkway, Mount Barker, SA 5251
Just 30 minutes from the city and 35 minutes from the sea, Bluestone offers a lifestyle that is second to none. A stone's throw away at Mt Barker's town centre you'll find fantastic schools, shopping, dining and all the other amenity you could possibly ever need.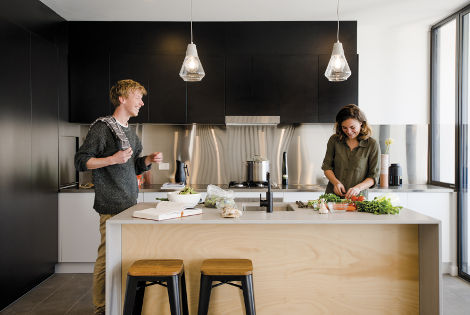 New homes from $337,500

Lightsview
Sales and Information Centre: 155 East Parkway, Lightsview 5085
A community designed for the 21st Century starts with a carefully considered masterplan. Integrating a future town centre, pedestrian linkages, public transport, cycling routes and 15 hectares of public reserves, Lightsview sets the benchmark for modern and sustainable communities in Australia with a strong focus on modern housing design.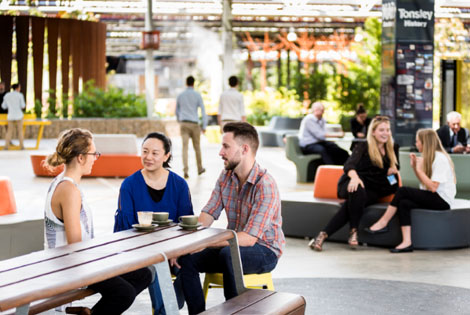 1 Bedroom Apartments from $279,000

Tonsley
Sales and Information Centre: Tonsley Boulevard, Tonsley
In the heart of Adelaide's Innovation District is Tonsley Village. It's a brand new way of living, where everything's so close yet so far ahead. It's where you'll find first homes and forever homes, and the packages are priced so you can afford a life. Discover a truly connected community where the maintenance is low and the living is easy.
Victoria
New South Wales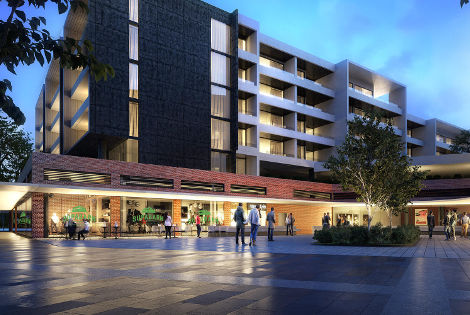 Apartments from $360,000

Atria Apartments
Display Suite: Jardine St, Kingston ACT
Atria forms an important part of the ongoing evolution of the Old Kingston Shops and Green Square. It brings a range of new 1, 2 and 3 bedroom apartments, as well as new commercial spaces, to one of Canberra's most popular areas.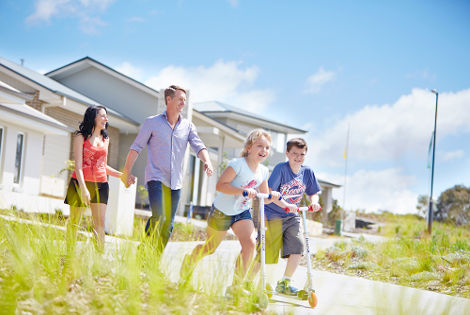 Land from $242,000

Googong
Sales and Information Centre: Club Googong, 27 Beltana Avenue, Googong NSW 2620
Googong is a whole new self-contained town being built in NSW, just 16kms from Canberra's Parliament House. It will be built over 20 years and eventually be home to around 18,000 people.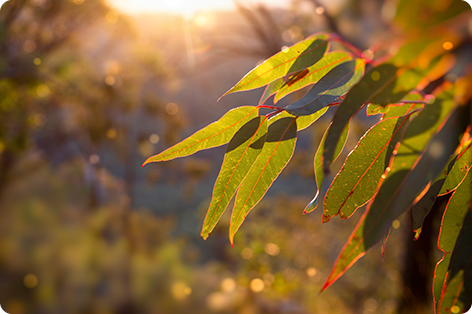 Home is here

Jumping Creek
Jumping Creek is tucked away in a hidden valley only a stone's throw from the Queanbeyan CBD—in a location that has never been available before now. The soon-to-be-completed Ellerton Drive extension will open up access to this unique location, nestled on the north-eastern side of the Queanbeyan River.
5 easy steps to get you into your own home.
Our Toolkit contains expert advice and resources to guide you through your first home buying journey.
Find out more