The science behind creating activated open spaces in Peet communities
Peet creates vital, connected communities across Australia. Far more than a place to live; a Peet community is somewhere where you and your family can grow, play and most importantly, belong.

Designing and developing communities takes years of careful planning and consulting. Nothing is left to chance; every street, tree, amenity, park and playground is carefully considered with our residents top of mind. And we believe that beautiful, functional and environmentally sustainable open spaces are critical to the overall success of a community.


Enhancing the wellbeing of our communities
We strive to create outdoor spaces where people want to spend time; a central hub to meet and connect – the heart of the community.

To help us do this, we work with experts, such as EPCAD, who are award-winning specialists in designing and creating activated outdoor spaces. EPCAD has delivered many outstanding projects in Peet communities - from landscape architecture, arts installations, detailed design of parks, streetscapes, urban design and the creation of activated open spaces.

EPCAD shares our belief that communities thrive in a well-planned environment. Howard Mitchell (Mitch), Director of EPCAD comments, "Many years ago, outdoor spaces were considered cosmetic. Now the research tells us that if you get the urban design correct, the wellbeing of the individual is enhanced, and the health benefits are enhanced, significantly". He adds...
Getting people to walk outside and meet their neighbours – their mental health improves. The external space is absolutely critical.
In communities like Perth's tranquil
The Village at Wellard
, EPCAD has supported Peet from the early days of visioning the green spaces within the community through to planning, design and delivery of key feature parks and playgrounds.

Adventure Playground, The Village at Wellard, WA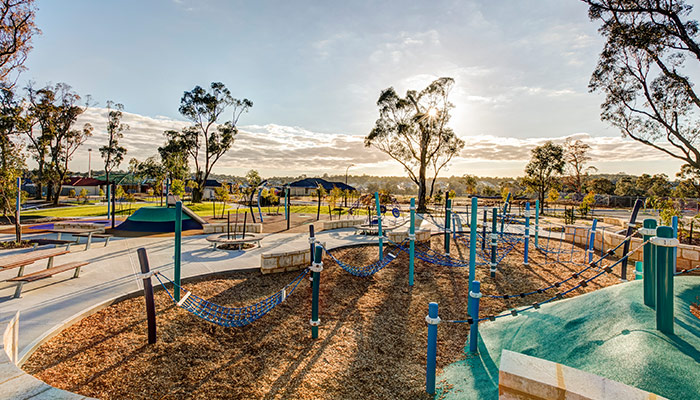 Adventure Playground, The Village at Wellard, WA
It's a process that can take years, but ask any resident in The Village at Wellard and they'll tell you that the result is well worth it. And we can see why - with an adventure playground including a BMX track and climbing dome, stunning village centre landscaping reflecting the native fauna of the region and pop-up space activations including regular markets, it's a space where people want to be. Mitch adds, "It just works so well. And the feedback we get from the community is that people love living there. To me that's a success."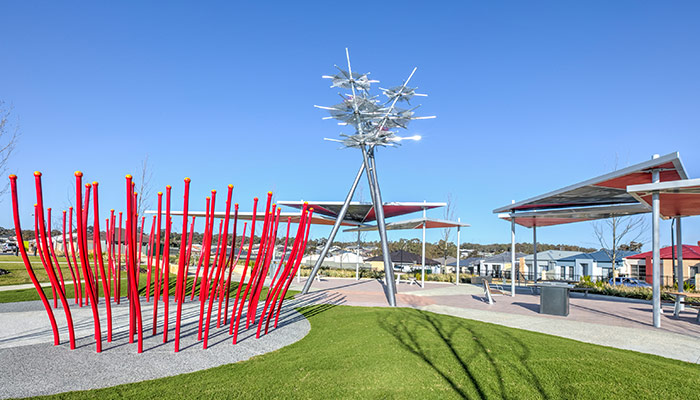 Village Centre Park, The Village at Wellard, WA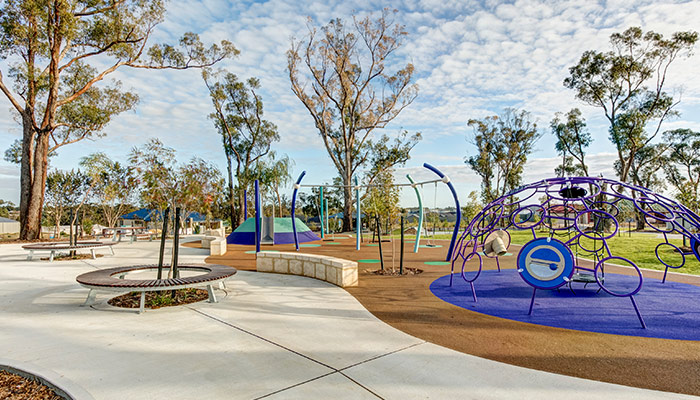 Adventure Playground, The Village at Wellard, WA
The science behind optimising the outdoors
From understanding the demographic of future residents, environmental information and planning limitations, to considering how different cities, states and regions within Australia use outdoor spaces, and even how culture can impact urban design, there's so much that goes into designing the perfect open space.

Mitch explains, "Perth, because of the climate enables people to use their homes in a different way, most people have outdoor entertaining areas – the home is used quite introvertly. That's very different to what you'll find in a very intensively developed part of Victoria where the external shared spaces are really important." He adds...
We have to look carefully at what the values are of communities when we're designing new spaces, we need to reflect those values so the external spaces work.
The team at EPCAD continually builds on its knowledge with initiatives such as lunch and learn where the team gathers to listen to a variety of external experts over a bite to eat. It values and prioritises professional development, reaching out to its networks to research new design trends and (pre-COVID-19) travelling internationally to explore what is being created globally.
Closer to home, a vital part of Peet's planning and design process is talking to the community themselves. Focus groups with our residents provide invaluable insight into what residents want and need from their outdoor space. It's a vital step in the process that ensures that the design is informed by those who will use it every day, and sometimes even includes the youngest members of a community drawing their dream playground!
EPCAD themselves also engage with child psychologists and clinicians to further help them understand what makes an engaging playground. You certainly get a sense of the level of science, planning and thought behind Peet's playgrounds with a visit to the innovative
Treasure Island Adventure Playground
in our
Shorehaven community in Western Australia
.
Far from a swing and slide set, this playground offers extensive interactive play experiences, taking children and their parents through a treasure hunt – a concept born out of a report promoting healthy child development which finds that play should be used as an opportunity for parents to engage with their children. The desire to encourage parental engagement was central to the design of this incredible playground.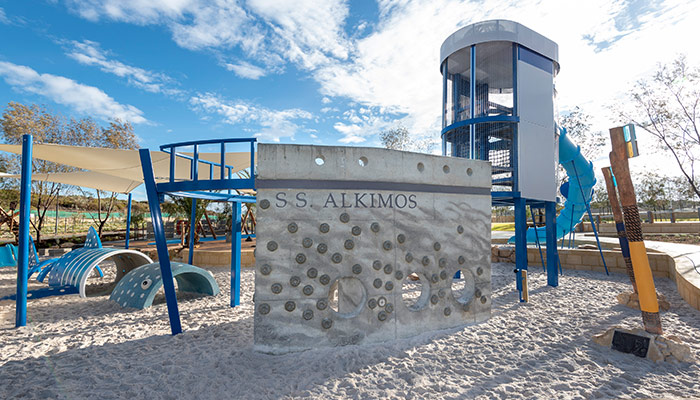 Treasure Island Adventure Playground, Shorehaven Alkimos, WA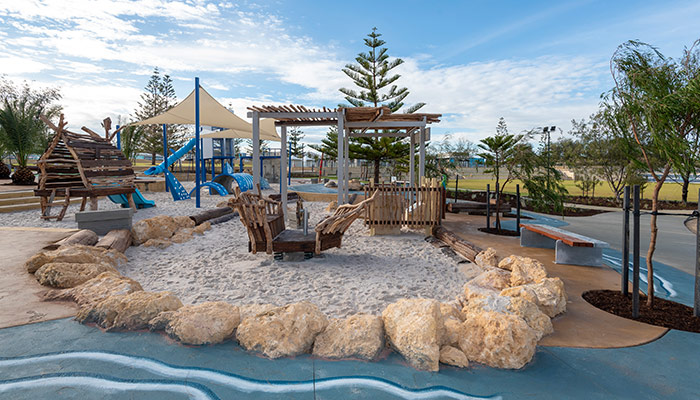 Treasure Island Adventure Playground, Shorehaven Alkimos, WA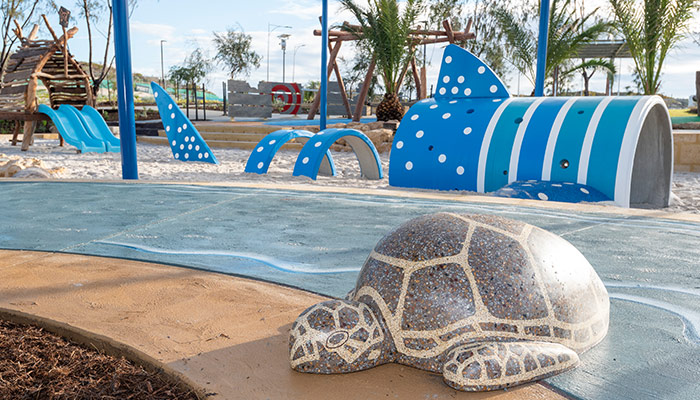 Treasure Island Adventure Playground, Shorehaven Alkimos, WA
Designed for the future
The goal of creating sustainable, flexible spaces that work with the surrounding environment, rather than against it, guides and directs the design of Peet's open spaces.

Future-proofing our streetscapes is a focus for EPCAD right now. Mitch explains, "We're currently looking at bio-engineering of drainage along streets with an integrated drainage system that allows trees to grow without irrigation." He adds, "We know we need to future-proof because of the changing climate that we're facing."

Lakelands Estate located south of Perth, features two incredible natural lakes where the environment has been seamlessly integrated within the community design. Through careful planning and consideration for the landscape, EPCAD ensured that key natural features of the site were retained, protected and enhanced for everyone to enjoy.

This included implementing significant protection and enhancement procedures to preserve the natural environmental function of the lakes, and the construction of a whole-of-estate irrigation system which bores extracted ground water at low, sustainable rates.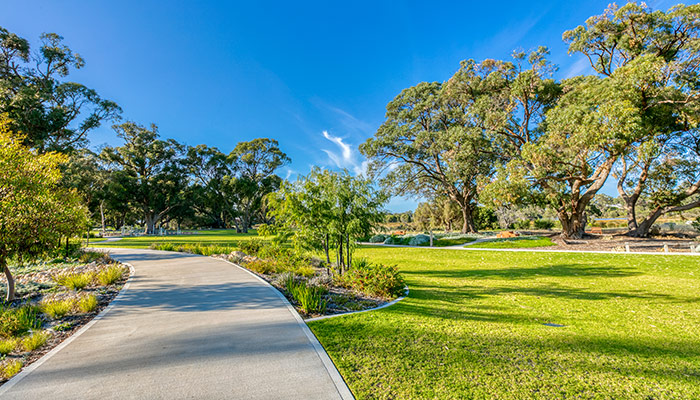 Black Swan Lake, Lakelands Estate, WA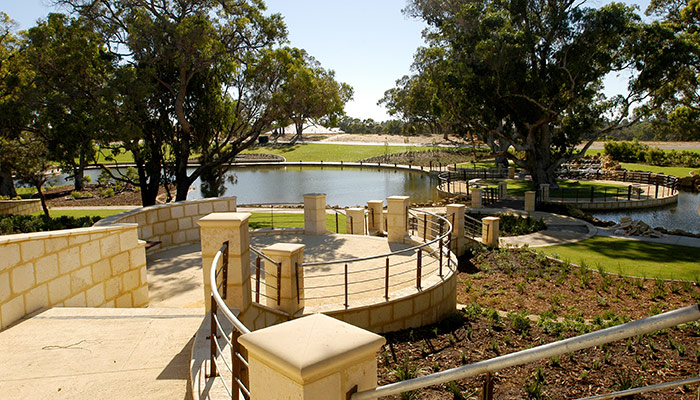 Lake Park, Lakelands Estate, WA
To educate local children and the community on environmental sustainability in a fun and engaging way, Peet have established an outdoor classroom around Black Swan Lake where we host regular community environmental events like bat box building and 'night stalks' around the lake.
For Mitch, the success of a project comes down to longevity.
A successful project is when people are still enjoying it, using it, living in it, years after it's been created.
And this is exactly Peet's vision. To create beautiful, functional and environmentally sustainable open spaces that can adapt to the changing needs of a community; so that they're enjoyed today, and for years to come.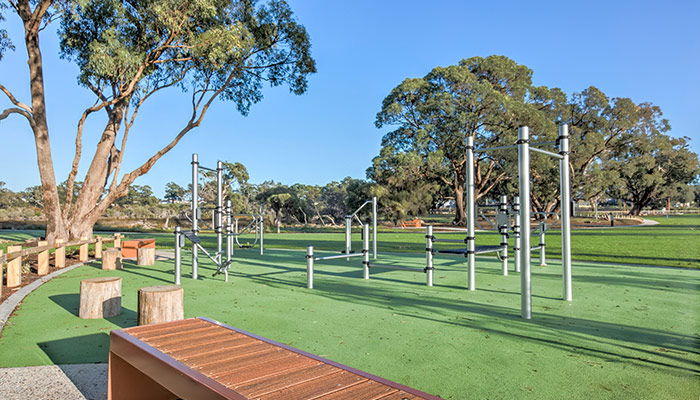 Black Swan Lake, Lakelands Estate, WA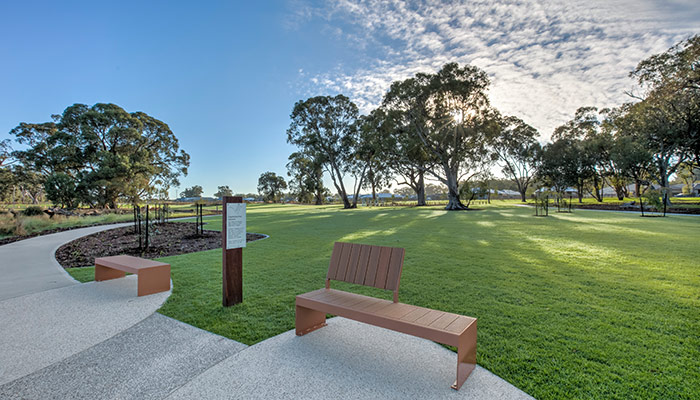 Black Swan Lake, Lakelands Estate, WA
All content within 'Peet's Advice Blog' (Blog) is for information purposes only. While Peet endeavours to ensure all information is current and correct, Peet makes no representation or warranty as to its currency or accuracy. It is recommended that you obtain your own independent advice before taking any action following reading any of the contents of the Blog. Please read the full disclaimer here.