Your new community: places to take your dog
We all know that owning a dog can be great for our own health and wellbeing, but how do you keep your dog's wellbeing in check? There are many ways to mentally stimulate your dog at home – such as toys and games, however getting them out of the house and allowing them to safely explore beyond the backyard is important in allowing them to expel all that physical and mental energy.
Dog parks can be a wonderful place to take your dog – they promote exercise through muscle use, increased brain activity and offer opportunities for socialisation with other dogs and people. Some of our communities feature a range of purpose-built dog parks and many of our communities have open spaces and walking paths which are just perfect for you and your dog's next outing.
Dog Parks
Riverbank dog park, QLD
Flagstone dog park, QLD
Touch activated water spouts
Grassy mounds
Cave-like tunnels
Training hoops
Play equipment
Open lawns
Rockley dog park, Googong ACT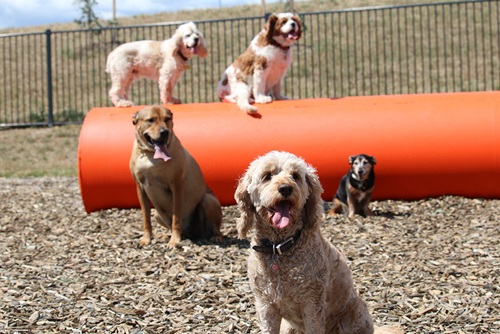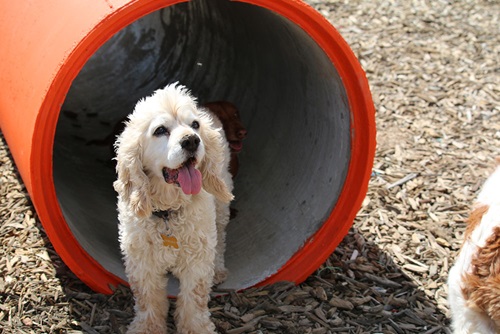 Barkley dog park, Googong ACT
Barkley dog park
is also located within
Googong
, it's the larger of the two dog parks in the community – featuring a huge central dam, perfect for water play. The park also includes some agility equipment and stimulating play spaces. The dog park features an impressive large-scale dog sculpture – definitely worth checking out.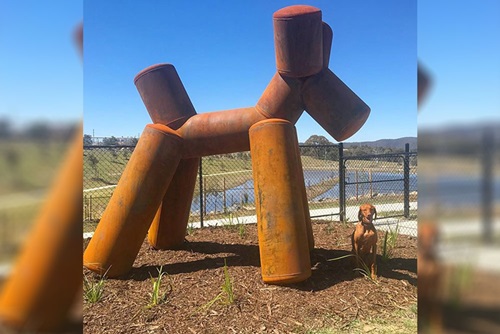 SOURCE: @montyandmooshi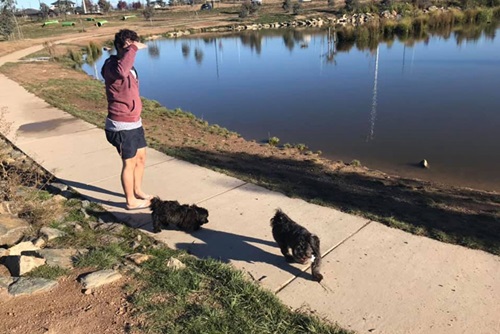 SOURCE: Josephine Tucker
Open spaces and walking paths
Our communities
feature a wide range of open spaces including ovals, reserves and walking paths that are great for exercising and socialising your dog.
Lightsview, SA
All
Lightsview
residents can enjoy the benefits of their new home being located within 300m of open spaces, most within 200m! There is a network of beautifully landscaped parks and reserves, all connected by easily accessible walking and cycling trails that provide a welcoming space for exercising your dog.

Aston, VIC
Our
Aston
community in Victoria has two kilometres of walking and cycling trails along the wetlands that link out to numerous parks, playgrounds, boardwalks and viewing platforms. Perfect for an early morning jog or evening stroll with your dog.
Lakelands, WA
You and your dog can enjoy the great outdoors at
Lakelands
by exploring a multitude of landscaped parks, walking paths and stunning natural lakes.
Take a look at Badger and Musca having a wonderful time exploring the Lakelands community.
Golden Bay, WA
You'll be spoilt for choice in
Golden Bay
when it comes to all the parks and playgrounds that are on offer. This is great for the kids and dogs! See why Ben and William love heading down to their local open space
Burns Beach, WA
Longing for a sunset coastal walk with your four-legged friend? Head to
Burns Beach
to enjoy this stunning 14km trail weaves through the beautiful coastline, with bushland and coastal views on offer.

Dog training
If your dog needs to brush up on their socialising skills you could try taking some positive reinforcement dog training classes with the RSPCA or Bark Busters Australia, both of whom have trainers across Australia.

There really are so many options when it comes to getting out and about with your dog – don't forget to follow the dog park and open space rules within your community. Use the hashtag
#peetpets
when posting a pic of your pet on Facebook or Instagram, we love seeing see where you take your dog (or your dog takes you!) in our Peet communities.
Meet some of our Peet dogs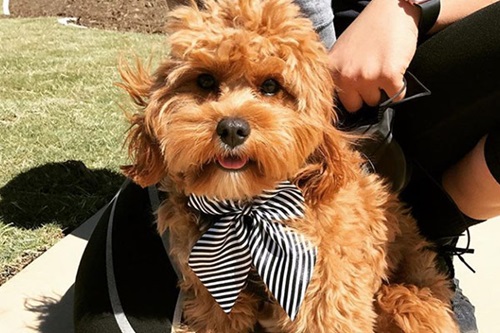 mia_thecavoodle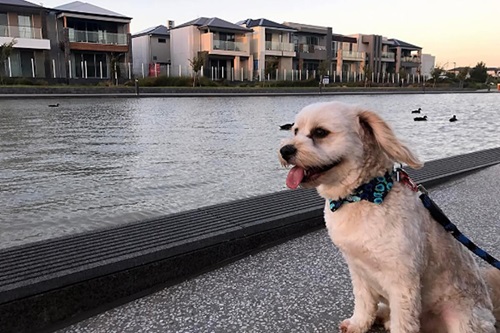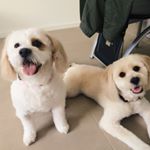 creamyncoffee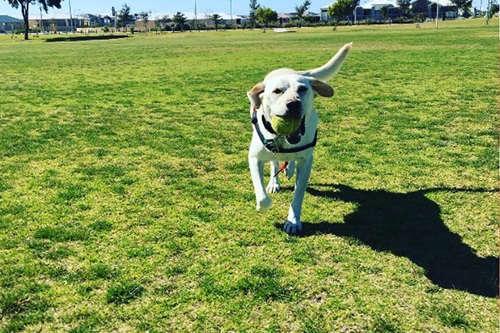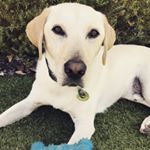 williamthelabrador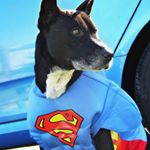 lovemycanines5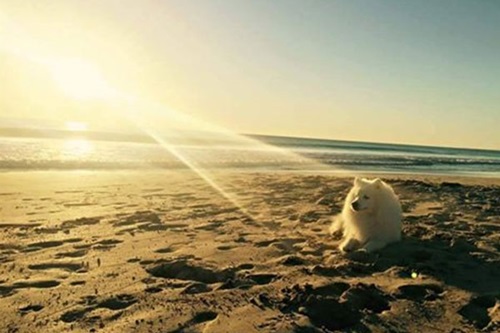 Dianne Green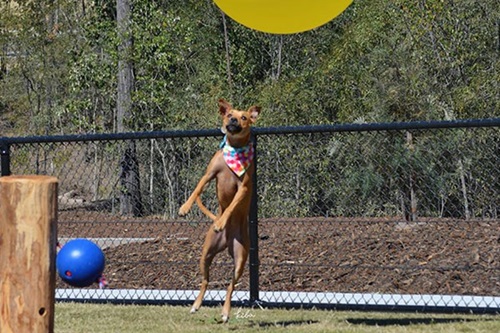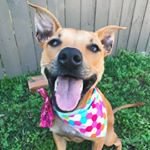 ourdogkiba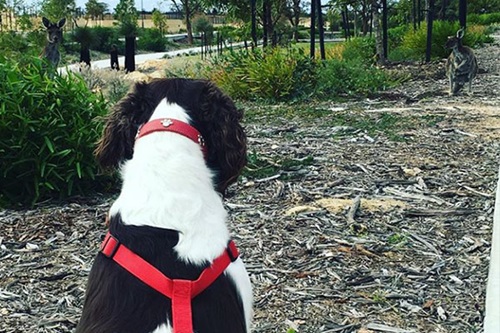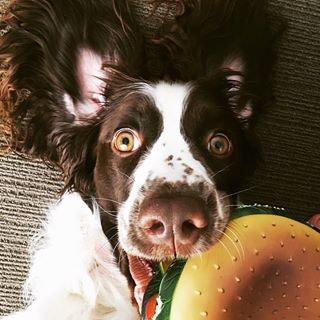 tobby_santa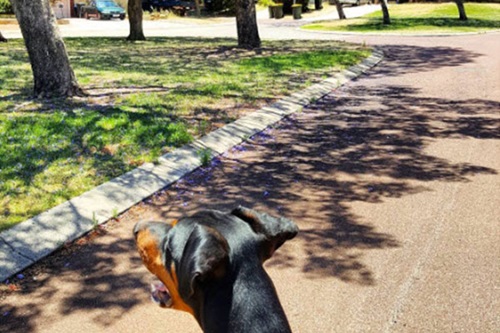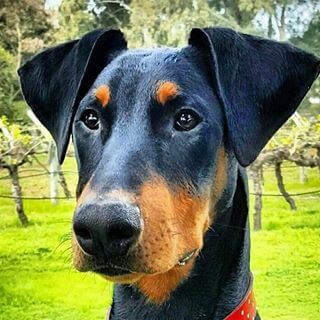 felix_the_doberman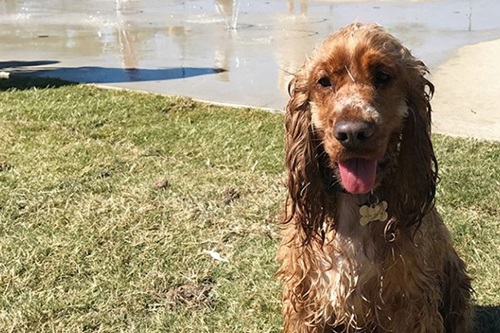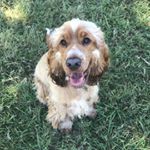 murphy.spaniel
All content within 'Peet's Advice Blog' (Blog) is for information purposes only. While Peet endeavours to ensure all information is current and correct, Peet makes no representation or warranty as to its currency or accuracy. It is recommended that you obtain your own independent advice before taking any action following reading any of the contents of the Blog. Please read the full disclaimer here.