How to Finance and Buy Your Home
Purchasing a home is one of the biggest financial decisions you'll make in your lifetime.

To ease the pressure and to ensure you're in control, it's important to fully understand the process involved in securing finance. From having a clear picture of your current financial situation, to understanding your eligibility for Government assistance and how much you'll need for a deposit, to being aware of the hidden costs and the types of loans available – there's a lot to consider.

To help begin your research, we have developed a handy guide that arms you with all the information you need to know when it comes to buying a new home.
Am I eligible for the First Home Owner Grant?
If you're purchasing your first home, one of the first things to check is whether you're eligible to receive the First Home Owner Grant (FHOG). The FHOG is an initiative introduced by the Australian Government to support first home buyers when buying or building a brand-new house.
The FHOG is administered and funded by individual states and territories across Australia. Each individual local government has its own legislation and criteria for the scheme, and grant amounts also vary depending on your location. You can check out your state's eligibility criteria here.
How much can I borrow?
This varies based on your individual circumstances. There are many online mortgage calculators available that help you see how much you could afford, such as
this one from AFG
.
It is important not to over-stretch yourself, remember that changes in your circumstances can place a strain on your resources. Some of these changes might be as a result of life choices and stages - having a baby, education of children, taking a holiday, while others are more difficult to plan for; including changing jobs or an unexpected reduction in household income.

How much do I need for a deposit?
This is typically around 5-10% of the property value, however if you borrow more than 80% of the home's value you will be subject to Lender Mortgage Insurance (LMI). LMI covers the lender's risk should the property value fall.
There are some circumstances where you can borrow the full amount of a home loan with no deposit, however this may require you to provide a guarantor - a person who is willing and has the financial ability to meet your mortgage repayments if you can't.
Often the role of guarantor is played by parents, however this can place considerable risk on them. Instead, many people are now opting to have parents contribute to the 20% deposit, allowing them to avoid LMI.
If you're a first home buyer, you could be eligible to apply for the First Home Deposit Scheme (FHLDS) - an initiative from the National Housing, Finance and Investment Corporation (NHFIC).
This scheme is not a cash grant, but rather a guarantee that allows you to purchase a home with as little as 5% deposit, removing the need for lenders mortgage insurance.
If eligible, you're able to obtain a loan through a participating provider to purchase an eligible property with up to 15% of the value of the property guaranteed by FHLDS.
Discover whether you might be eligible for the FHLDS
here
.
What is equity?
Equity is also an important factor to consider when it comes to your home loan. Equity is essentially the difference between the value of an asset, such as your home, and how much you still owe on your mortgage.

Through your regular contracted mortgage payments, you will gradually grow the amount of equity you have in your home. Increasing equity through increased, or ad hoc additional payments to your mortgage, can provide the added benefits of reducing ongoing interest payments and could see you paying off your loan sooner than the negotiated term.

Property prices also affect equity - if the value of your property increases following your purchase, the equity in the home will also increase. Learn more about equity.
How do I choose a finance provider?
This can be a daunting task. There is a huge variety of providers out there - all offering different services, loan types and interest rates. How do you know which bank or financial institution will give you the best deal for your financial objectives?

One of the best ways to help you navigate these options is to use a Mortgage Broker. A Mortgage Broker will review a range of loans and then present you with the options that are right for you and your situation.

It is important to remember that a Broker doesn't work for a bank – a Broker is independent and their primary job is to present a range of loan offerings for purchasers, recognising that everyone's circumstances are unique and there is no one product that suits everyone.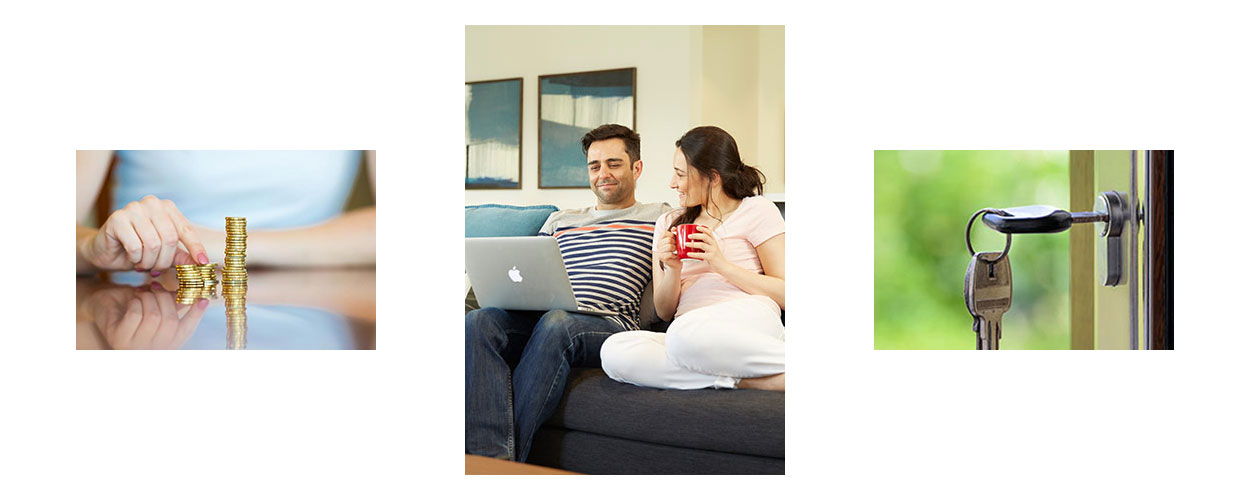 What type of loan is right for me?
Financial institutions are very good at packaging up finance solutions for home buyers and these are always changing based on interest rates, competition and the overall property market climate. Your Mortgage Broker will help to guide you on the perfect loan type for your situation. Learn more about the different loan types here.
How much will my repayments be?
This depends on the structure of your loan, the amount of your deposit and the overall loan value.
Some of the options available to you relate to the frequency of repayments which can be weekly, fortnightly or monthly. In most cases, the more often you make repayments, the less interest you will pay over the life of the loan.
What fees do I need to consider?
There are a range of fees that relate to the purchase of a property that you need to take into account. You might be surprised just how much these fees add-up – it's vital to be aware of these fees so there's no surprises. Fees can include stamp duty, legal or conveyancing fees, building inspections, pest inspections, lender fees, mortgage insurance and moving costs if you plan on using a removalist.

Fortunately, most states have significant stamp duty concessions, or in some cases total exemptions for first home buyers. The criteria is different in each state, so be sure to check what the rules are where you live.

Understanding the process of securing home finance will put you in control. Peet recommends that you arm yourself with accurate, up-to-date information and sound expert guidance by conducting your own research and seeking advice relevant to your personal circumstances.
All content within 'Peet's Advice Blog' (Blog) is for information purposes only. While Peet endeavours to ensure all information is current and correct, Peet makes no representation or warranty as to its currency or accuracy. It is recommended that you obtain your own independent advice before taking any action following reading any of the contents of the Blog. Please read the full disclaimer here.