Design your home for comfort
Most homes are designed around practical needs – the right number of bedrooms, correct sized bathrooms and required living spaces.  But what about comfort?
You only need to think back to the last hot day you spent without air-conditioning to agree life is easier when you're comfortable.
In his book, 43 Principles of Home, Kevin McCloud from Grand Designs television fame, says it's important we plan for comfort in our homes.
He calls it the "joy of comfort" and it's essentially about getting the physical world to mould itself to us as much as we can.
How? When planning your new home, consider: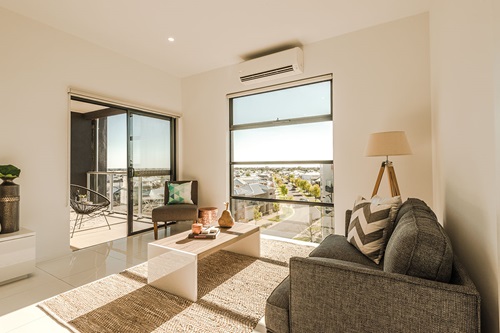 Circulation
The most comfortable homes are those that are easy to get around in, which is probably why most people prefer open plan living. When planning your home and/or furniture positioning, take your home blueprint and draw the most common paths you'll take around your home – from start to finish. If that path doesn't flow (ie you have lots of duplicate lines and you're doubling back) then re-think the layout or furniture positioning.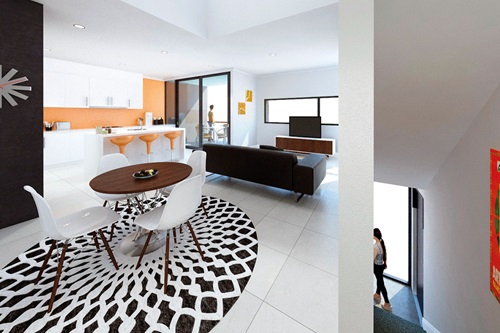 Edges and corners
Consider the geometry and edges of all corners in your home, ie benchtops, furniture, doorways, and make them rounded wherever possible, especially in high traffic areas. Aesthetics may give way to comfort, especially when bruising is involved!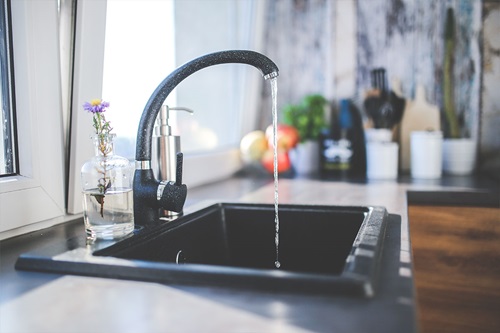 Fixtures
Position fixtures like taps, light switches and door handles at a level that suits you. Speak to your architect, builder or tradesperson before they are installed otherwise you'll constantly lean down or stand up every time to want to enter your new home. The same goes for balustrades.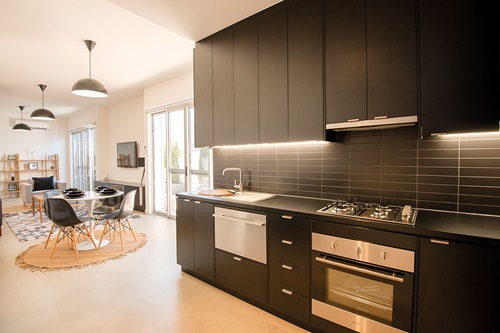 Benches and cupboards
Particularly in the kitchen, bench heights are critical as you'll be doing repetitive activity. The key measurement for bench tops is taken from your flexed elbow (FE) height (ie when your arm is at right angle). Food preparation should be on a surface 75mm below FE; washing should be at a sink 50mm below FE and cooking should lower to avoid fat splashing at around 75-100mm FE. Work benches should be 600-750 mm deep and ovens doors should be no higher than waist height. Avoid overhead cupboards that disrupt your line of sight in areas like sinks or main preparation spaces.
Windows and doors
The location and size of windows and doors will affect the amount of noise and light that enters your home. Make a personal decision about how much noise you are likely to get and how you tolerate that noise. Move, remove or resize windows to minimise noise or light influences, if you're sensitive.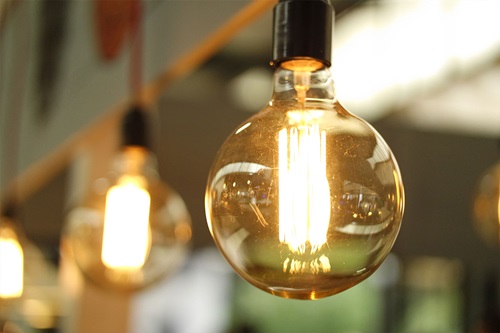 Light
Consider the purpose of light in each room – its task, direction, decorative purpose, ambience and kinetic affect as they can all influence the mood and energy of each room. If you're torn between light options then refer back to the key purpose, ie decorative vs task/function then consider what it most important to you. Also consider how lighting might change night and day as that may dictate the amount and type of lighting you install.
These principles show how comfort can be achieved through the smallest decisions and details, so it's checking this list against your home blueprint or discussing these concepts with your architect or builder to ensure your new home is organised around who you are and the way you'll use your new home.
In the words of McCloud, "Comfort is the most civilising aspect of design or architecture. Seek it out."
Please note: This article has not been prepared, nor endorsed, by Kevin McCloud. It is a third-party summary and review of the content in his book, 43 Principles of Home: Enjoying Life in the 21st Century, with additional advice added. The article is provided as information only. 
All content within 'Peet's Advice Blog' (Blog) is for information purposes only. While Peet endeavours to ensure all information is current and correct, Peet makes no representation or warranty as to its currency or accuracy. It is recommended that you obtain your own independent advice before taking any action following reading any of the contents of the Blog. Please read the full disclaimer here.