Life's always better with friends close by, which is why we've created the Lakelands Estate Referral Program for our residents.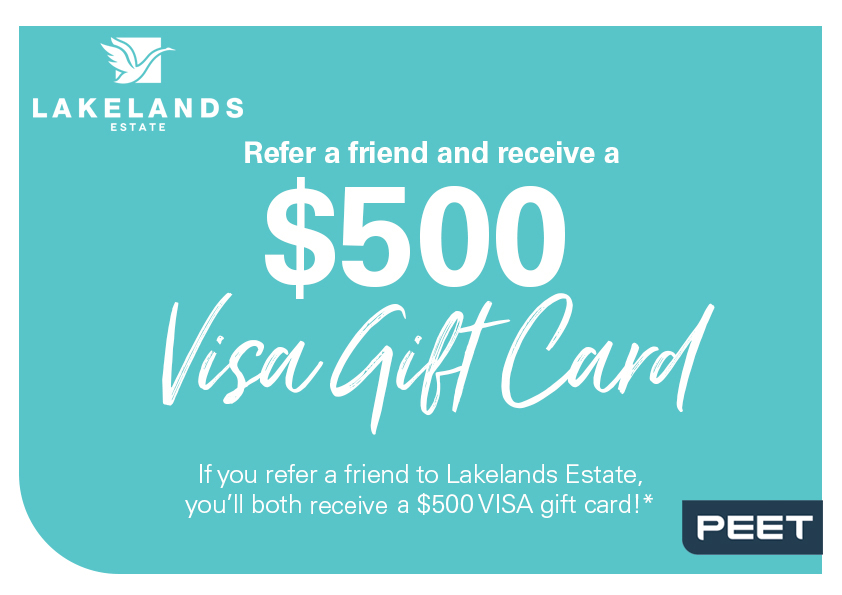 Terms and Conditions
1. To apply for the Refer A Friend $500 Visa Gift Card, the referring resident must provide the completed Lakelands Estate Family/Friend Referral Form to the Sales Representative.

2. The resident (referrer) must have settled on their lot to be eligible for the promotion.

3. The purchaser (referee) cannot already be a resident or existing owner of land within Lakelands Estate.

4. The referrer and referee's $500 Visa Gift Cards will be activated within 30 days of settlement of the referee's lot.

5. This offer is valid from 20 August 2018 to 31 December 2018 unless extended by Peet at our discretion.