Meet Ellen and Trevor Batty
Meet Ellen and Trevor Batty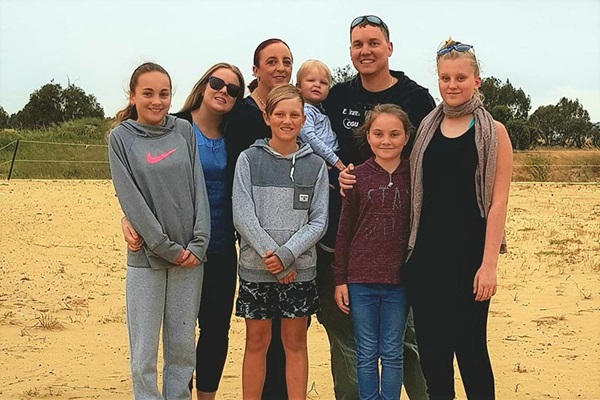 Ellen and Trevor Batty can't wait to move into their new four bedroom home at Greenlea Baldivis next year and put up the 'full house' sign!
With seven children aged from two to 22, the theatre room and study will both used as bedrooms for some to come, so they can fit the Batty clan into the single storey house being built on their large 499 sqm block.
The family moved from Warnbro to a rental home in Baldivis three years ago. They're now embedded in the community, so wanted to stay local and finally have somewhere they could call their own.
With three children attending the local primary school – daughters Leki (aged 10) and Angel (11), and son Zane (12); two in high school – Rose (14) and Tyrell (15); baby boy Syla (2) at home; and Jasmine (22) having just finished university and on the way to launching a career in social work, the Battys will be one big happy family nestled into the Greenlea Baldivis lifestyle.
"The location is so convenient as the family likes to go down to Rockingham to the beach and it's quick to get there. And you can get on to the Freeway and slip down the Forrest Highway and easily get to Mandurah where my mother and Trev's parents live," said Ellen.
"The facilities and developments being planned for the future were also quite an attraction. There are plans for a new high school. There's also a new sporting complex being developed and that will be great for the area too."
"The best part about moving into our own home will be just knowing it's ours and we can do whatever we want, and knowing it's taken a lot of saving and hard work to get to this stage – the feeling of accomplishment," said Ellen Batty.