Resident Rhys Mainstone Winner of 2019 Busselton Jetty Swim

Rhys Mainstone
Golden Bay Resident
Winner of 2019 Busselton Jetty Swim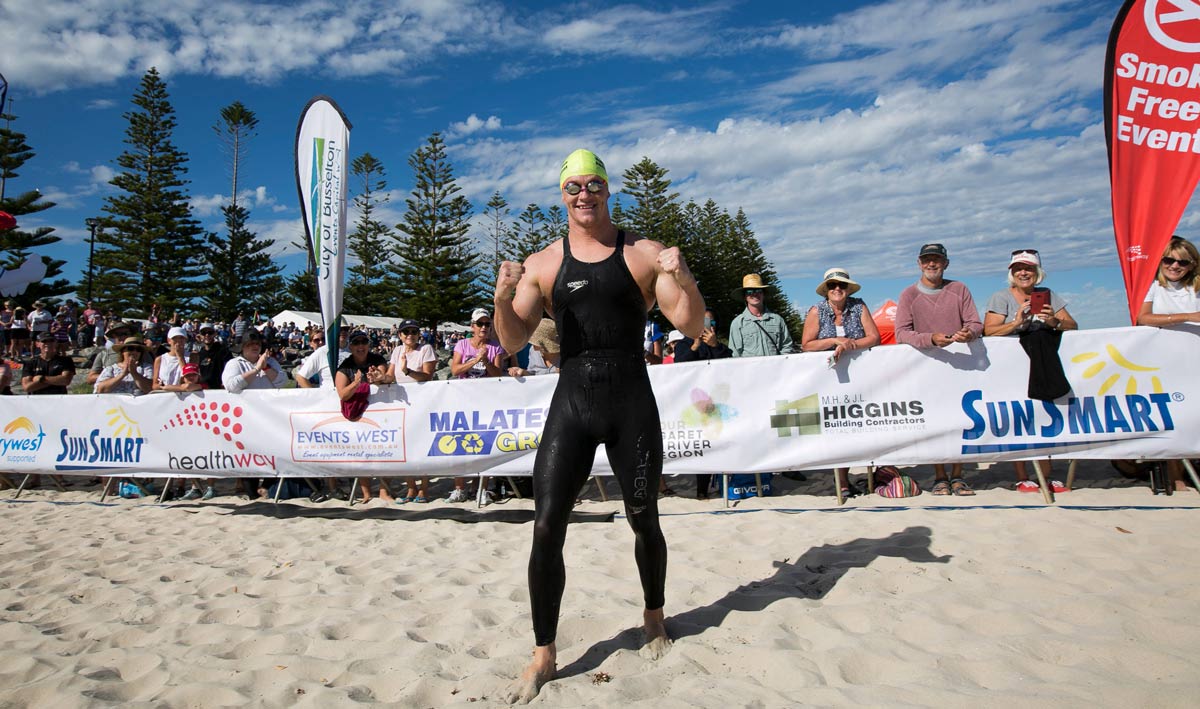 As a world-ranked open water swimmer, Golden Bay Estate resident Rhys Mainstone (aged 28) knows a lot about endurance. This year he set his sights on the Busselton Jetty Swim and became the first swimmer in the iconic event's history to break through the 40-minute barrier, completing the gruelling 3.6 kilometre course in 39:35:2 and smashing the record by 29 seconds.
Rhys and his partner Jessica have been living in Golden Bay for one year now and say it has been amazing.
It's really good to get into a new community and have everyone be so welcoming. We joined the Secret Harbour Life Saving Club so we're really part of the community now.
"We also have a one year old daughter Isla and she's really changed my view on life. Having a young family has its challenges when it comes to finding time to train and work. But at the moment Isla is on a sleep schedule and we have been pretty blessed to have her sleep from 5pm until 7am most days."
Rhys explained his current training schedule includes eight sessions a week – two on Monday, one Tuesday, one Wednesday, two Thursday, one Friday and one Saturday. "I average around seven to eight kilometres per session so am putting in close to 65 kilometres a week."
"I did the Busselton Jetty Swim back in 2008 and it's been really good to be able to do it again. I've been meaning to get back to it but in the past I've had other Australian Swim Team commitments happening at the same time so I was really happy to be able to enter this year."
"It's pretty special to win the Busselton Jetty Swim, I think it's the biggest open water swim for WA with around 3,000 competitors, probably a bit bigger than the Rottnest Channel Swim – and the involvement from the whole south-west community does make it a special event."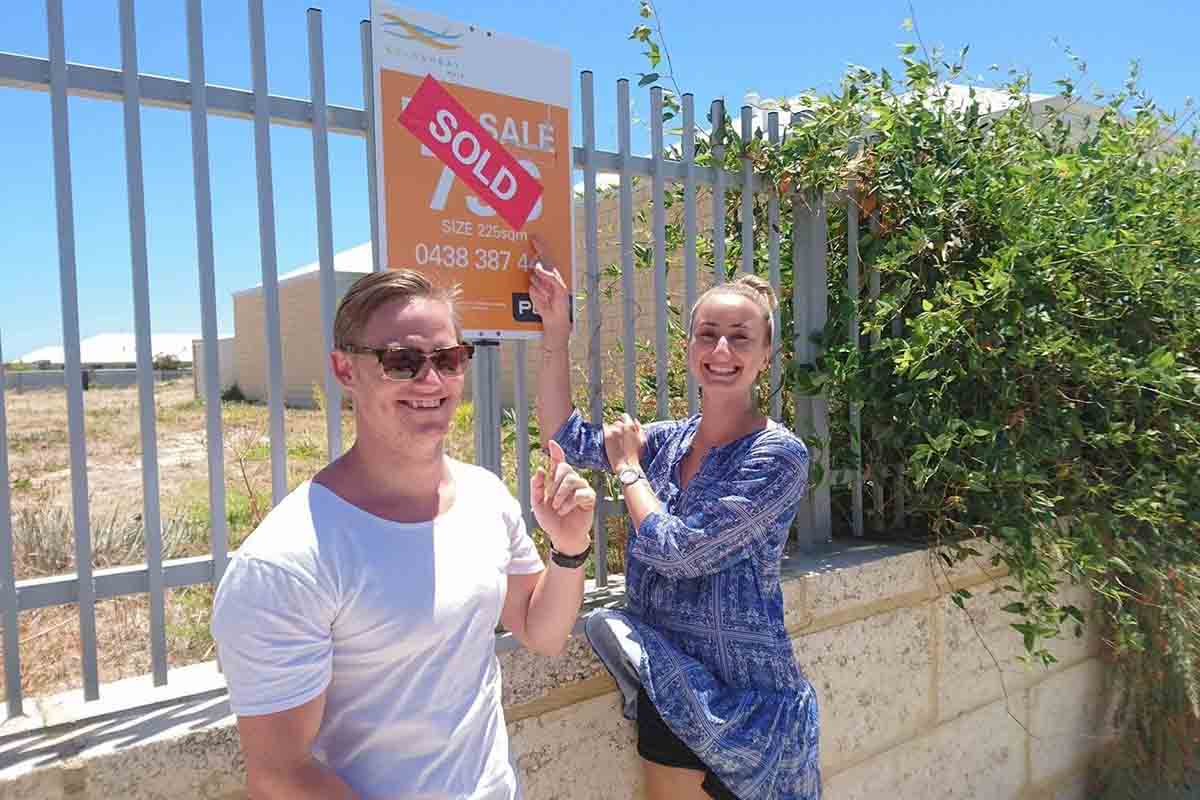 Plus to beat Travis Nederpelt's record, he's a mate of mine and two-time Olympian, so it was good to get one-up on him and beat his record that has stood since 2012!
Next on the event calendar for Rhys is the 20km Rottnest Channel Swim in just two weeks.
"10km is my preferred distance so I sometimes change my training to suit different events but nothing is really going to change for the solo swim. Once you get up to 20km it's mostly a mental battle and I'm pretty strong mentally."
He's also still got his eye on a spot in the squad for the 2020 Tokyo Olympic Games. "I missed out at the qualifications which happened about three weeks ago, but I still have a chance at requalification."
Golden Bay. Where your life makes your day.
Discover the best that attainable beachside living has to offer at Golden Bay. Located within Perth's blossoming southern corridor, with direct access to a stunning surf beach, Golden Bay has everything you need to make your life make your day.
To keep up to date on all things Golden Bay and to be the first to know about our new land releases, simply sign up for our updates using the form below.