Your neighbours are waiting to welcome you home
Cornerstone is a welcoming community where neighbours look after one another and new friendships are formed. It's a place that takes you back to 'the good old days'; kids riding bikes with friends down the street, waving hello to neighbours while watering the front garden or catching up with mates for a barbie in the park.
We chatted to Cornerstone residents about what community means to them.
Watch the videos below to find out why they are proud to call Cornerstone home.
What more could anybody want?
It's a great community and Cornerstone is lovely. The Council is very good and there are always events and activities happening. With new clubhouses going up in the sporting precincts, and more shops moving in, who wouldn't love to live at Cornerstone.
We didn't need to go far to find the location for our dream home as we currently live just minutes away and love the area. We're really looking forward to moving in to our new home with sons Tomas (5) and William (3) as well as our other family member – seven-year-old Golden Labrador "puppy" Harry.
He is just like a big puppy, and is very loyal and protective. William and Tomas just love him. We have two healthy and very happy boys and we are building something for them and their future – what more could anybody want?
Stacey and James Loveridge
Mayerly Martinez and Gabriel Padilla
"The price was right for us, the area was really nice, and the location of Cornerstone is great."
Mayerly and partner Gabriel Padilla moved to Australia from Colombia six years ago, and about 18 months ago were granted residency status and secured permanent jobs. That was when they started thinking about achieving the great Aussie dream of home ownership.
A year ago, they signed up with VM Homes for a house and land package at Cornerstone.
"The price of the block the builder found was right for us, the area was really nice, and the location is great," said Mayerly.
"The builder designed the house to suit us and include all the things we wanted, like a large main bedroom with a big walk-in-robe. And, we have a nice al fresco area outside, which we are so looking forward to using next summer!"
Being closed to the M1 Freeway was a crucial factor in choosing Werribee, and Cornerstone, as the right place to continue building their new life together in Australia.
Mayerly works from midday to 8pm as a Housekeeping Manager in a large Melbourne CBD hotel.
"It is always very busy in the hotel, every day, so getting to work easily and on time is really important for me," she said.
The off-peak commute from Werribee takes 40 to 45 minutes – although once she has settled into their new home, Mayerly says she will try using the train to get to work.
Gabriel is a truck driver who mainly works around Melbourne but sometimes makes interstate runs, so ready transport access was also an important factor for him too.The couple have a circle of seven close friends who they go out with regularly to find new cafes and restaurants to enjoy together.
"I have been to two places so far around Werribee which were quite good but I want to spend more time exploring what else is available locally."
While Mayerly is out exploring the local area, she says Gabriel will have something else on his mind.
"Like all Colombian men, he loves football. So, I think he will be sleeping in front of the television for the World Cup, especially with Colombia and Australia playing!"
First foundations are down!
Cara Dunshea and Yana Frontczak can't wait to take their German Shepherd-Labrador cross 'Bentley' on exercise romps in one of the parks near their new home at Cornerstone in Werribee.
Proximity to the walking trails along the Werribee River was another great attraction which helped them make the decision to build their first homeat Cornerstone.
Cara works for Wyndham City Council and currently has a 15-minute trip to work – the new house will be even closer. Her partner Yana will have a commute of less than half an hour by train to her Melbourne CBD office.
"We have a large dog and needed the space for him to run and exercise. So, when we saw the future parks and walkways in Cornerstone we knew the location was perfect for us."
The couple's new home is the first to start construction at Cornerstone. They signed up with Mimosa Homes and work is underway on their single storey, four-bedroom, two living area house. Their builder is hoping to have them moving in around Easter 2018.
"We are looking forward the most to the freedom of being in our own place, and having our privacy. Being close to family and friends. And just building our life together at Cornerstone."
Madhav Pradhan
"The access to transport links is very important. The planned large investments in the new railway station and the major road connecting to the Princes Freeway, are very important and make Cornerstone a very good place for investors,"
When Madhav Pradhan started doing his market research to choose a location to build his first property, he settled quickly on Peet's Cornerstone at Werribee.
Key factors in his decision were:
Peet's reputation in the marketplace for the quality of its estate developments;

the estate's "very good" masterplan; and

proximity and accessibility to planned new major rail and road transport links.
With VM Builders recently completing and handing over of his new property, Madhav is currently waiting on a fencing contractor to finish on site, and then the completion of landscaping provided by Peet as part of the land sale package
Madhav came to Australia 18 years ago and works as a mechanical engineer handling repairs and maintenance for a major elevator company. He lives at Taylors Hill with his wife and two children.
He said the developer at Taylors Hill had done an outstanding job on the estate. One of his contacts with that company had since moved to a position with Peet. So, he followed him due to his confidence in the executive, which was reinforced by Peet's Australia-wide reputation for its high-quality estates.
The Vision360 experience was a great way to see what is to come at Cornerstone.
Agustinus Triyanto is looking forward to marking his 21st year in Australia with a move into his and partner Kadek Ariana Astawa's new home at Cornerstone in mid-2018.
It was in 1997 that Agustinus moved to Australia from Indonesia, shifting between the Melbourne CBD and Werribee a number of times before finally settling in Werribee in 2010.
During his 21 years in Victoria, Agustinus became a teacher at the School of Languages at RAAF Laverton, Point Cook and says the demand for learning to speak Indonesian is very strong. Kadek works in hospitality at a hotel in the Melbourne CBD so commutes by train from Werribee to get to work.
Agustinus is eagerly looking forward to builder Hermitage Homes handing over the keys to the new house and having a permanent stake in the growing Cornerstone community.
He enjoys doing yoga in classes in Werribee, or by himself at home but says he is looking forward to enjoying his favourite pastime in the new house – curling in a warm corner with a good book!
Agustinus recently visited the sales office at Cornerstone and tested out the Peet Vision360 experience for unique virtual view of the estate's future development.
"The Vision360 experience was really good. It was great to see what is coming at Cornerstone," said Agustinus.
To learn more about Vision360, click below.
View Vision360
Michelle Hayes
"I can't believe how good the landscaping package is which is provided by Peet. I mean who else provides that level of service anymore?"
Sydney-based bank risk and compliance team manager Michelle Hayes, reckons she's struck gold by venturing into the Victorian market for the first time with her latest rental property, at Cornerstone in Werribee.
Michelle first visited Cornerstone in November 2016 before the roads were even built and signed up to build a 4 x 2 single storey house on a 458 square metre block. It is the third property in her portfolio had has just been completed by builder Mimosa Homes.
During her nine years with the bank, Michelle said she got to talk with borrowers from all over Australia and picked up a lot of market intelligence. She then did further property investment research online, looking at the Queensland and Melbourne markets.
"After investing in a unit and townhouse in Sydney, I really wanted to get a house. In the Sydney market you would have to spend between $900,000 and $1.25 million for a house on a 350 square metre block, and the quality would probably not be that good. It's just ridiculous. The rent you could get would not cover the monthly mortgage repayments.
"It is so great to see decent sized blocks still available for affordable prices in the Melbourne market.
"This whole journey with Peet has been such a good experience. There has not been one issue with the land, the planning, approvals, or the build."
Michelle says the growth potential at Cornerstone is tremendous.
"There are so many great developments underway or being planned, like the new train station and shops," she said. "My house is virtually straight across the road from the new station. A family renting there will be able to literally walk across the road and catch a train or go shopping, which will just be amazing."
No home is complete without a dog
To achieve the great Australian dream of home ownership, Rachel Huculak and partner Jake Cerrone struck a special deal with her mother and stepfather – they could live rent-free as long as they were committed to saving towards taking that first giant step on the property ladder.
"We were originally looking to buy an established home instead of building but went to a display village one weekend and fell in love with a design and started talking with Homebuyers Centre," she said.
"We looked into the community and felt it was a perfect match. Then suddenly it all just happened and we were going to Cornerstone!"
A taste of the new Peet Vision360 virtual reality offering has gotten Rachel and Jake even more excited about their pending new life at Cornerstone.
"It was really awesome," said Rachel. "It really gives you a good idea of what's coming and what the estate is going to evolve into."
"We didn't want to move too far away from the area and we wanted to be near Werribee," said Rachel, "This is where our friends and our family are and we like going for drives on the weekend, like down the Great Ocean Road and to the You Yangs, and we wanted to still be able to do that.
But Rachel and Jake will have another priority to sort out after they move in.
"No home is complete without a dog," she said. "We like going for walks and there are so many great places that will be available around the community, and with more parks opening up it will be great place to live for a dog as well."
Follow Us On Facebook!
An online community that's ready for you.
The Cornerstone Facebook page is a welcoming community where you can find out about upcoming Cornerstone events and what's happening around Werribee.
Follow us today to keep up to date with all things Cornerstone!
Follow Us
#cornerstonewerribee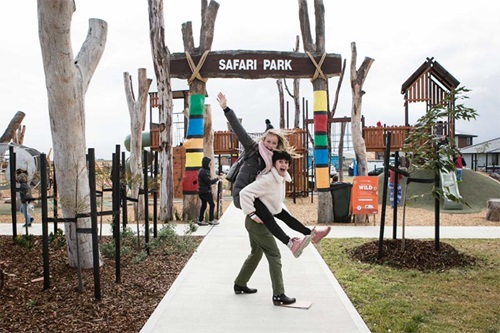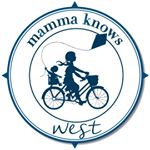 mammaknowswest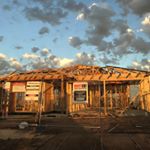 buildingourcirca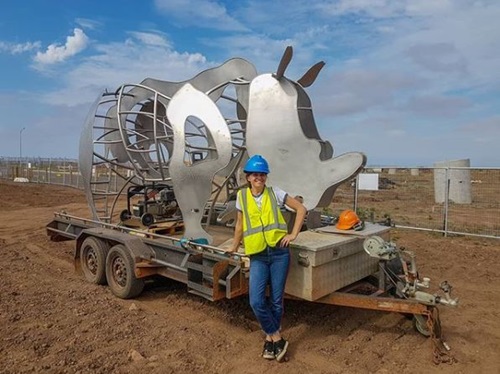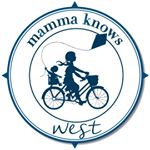 mammaknowswest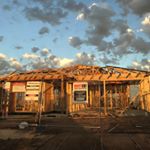 buildingourcirca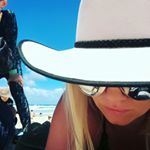 the__farmers_wife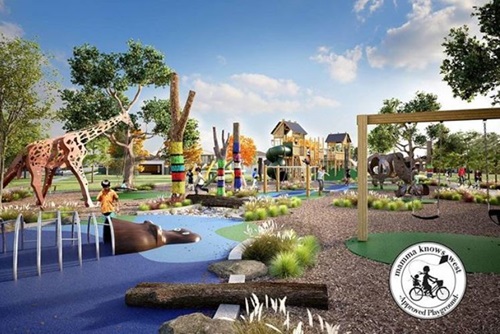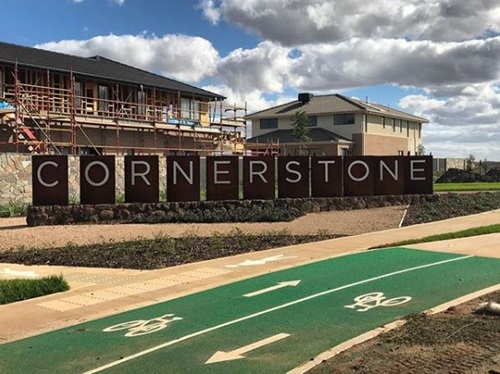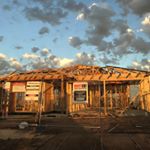 buildingourcirca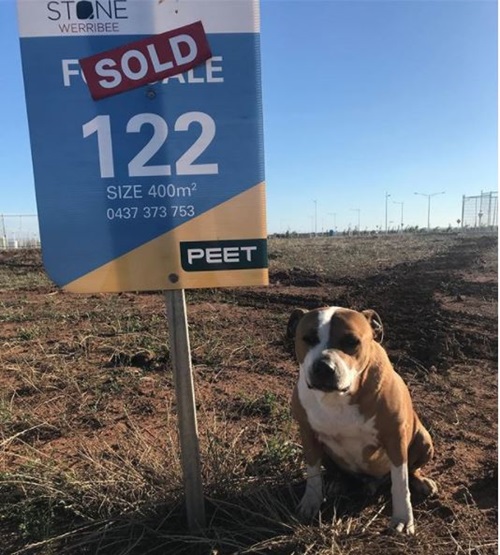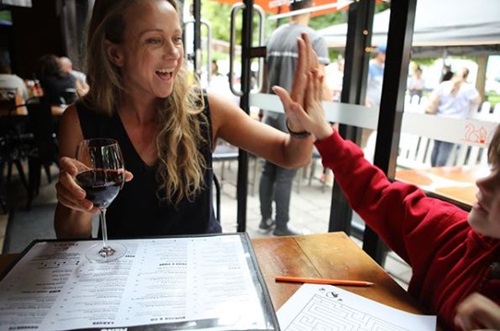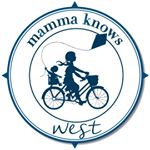 mammaknowswest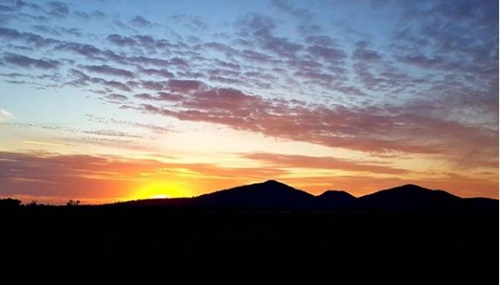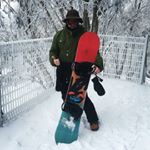 brad_5150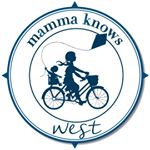 mammaknowswest