CLIMB ALL DAY LONG AT Raffles Walk Park
Inspired by the nearby You Yangs Regional Park, and designed with our exclusive partners Mamma Knows West, the new park features state-of-the-art play equipment for explorers of all ages.
Featuring ginormous boulders, a climbing course with ropes, platforms and monkey bars, plus a look-out tower complete with a swirly slide - it's no wonder Mamma Knows West gave it their big tick of approval for meeting the fun factor! Plus, there are areas designed especially for those smaller (but still adventurous) climbers, including a soft rock-climbing hill and smaller climbing rocks.
Located on Grandvista Boulevard, Raffles Walk Park is set against the beautiful waterway and includes a large open lawn space and a shaded picnic area.
Hear what the kids say about Raffles Walk Park!
Mamma Knows West gave Raffles Walk Park the big tick of approval!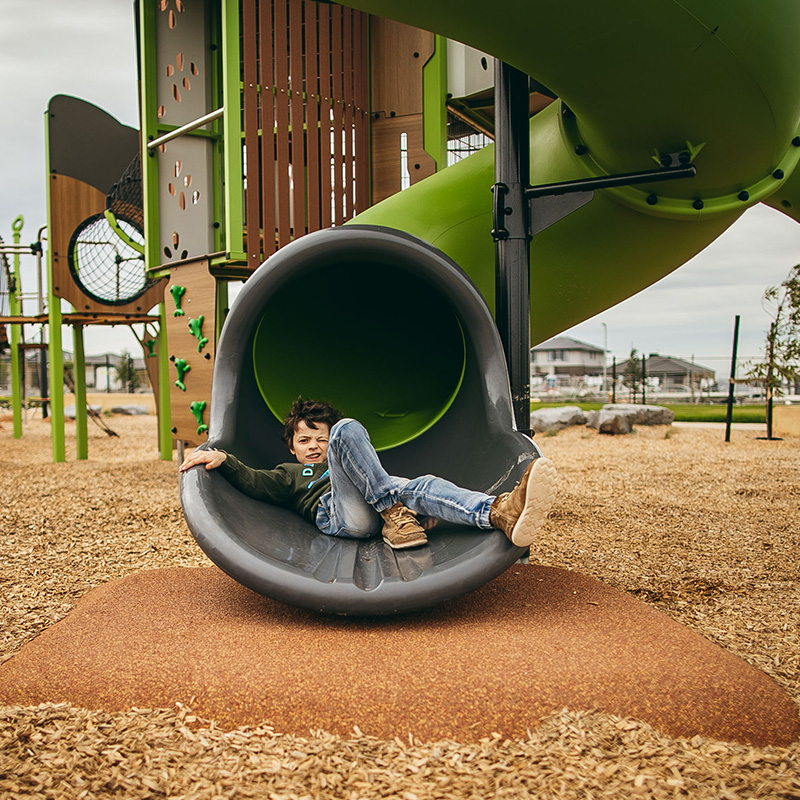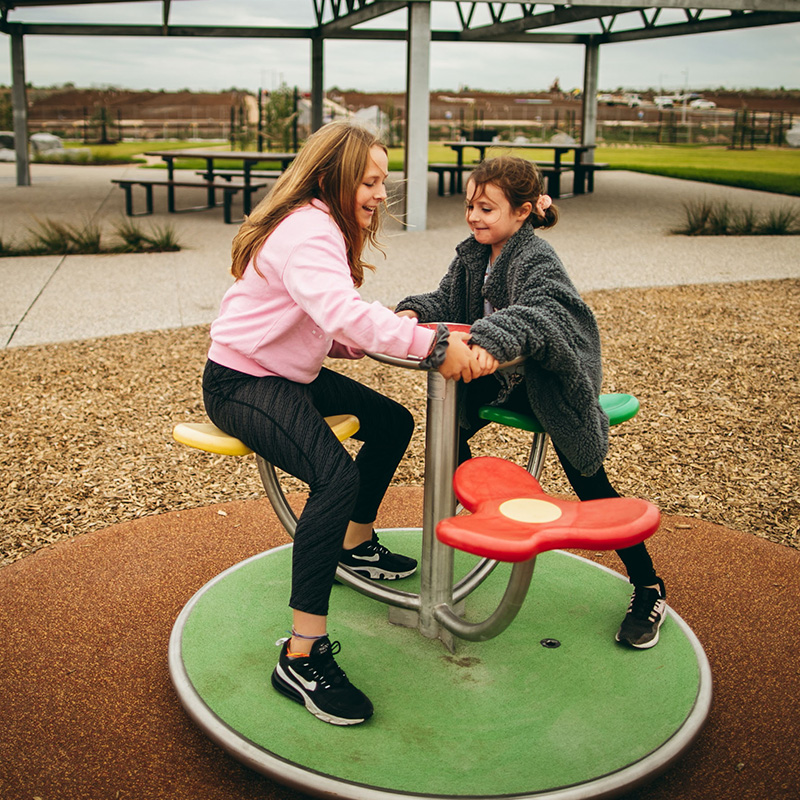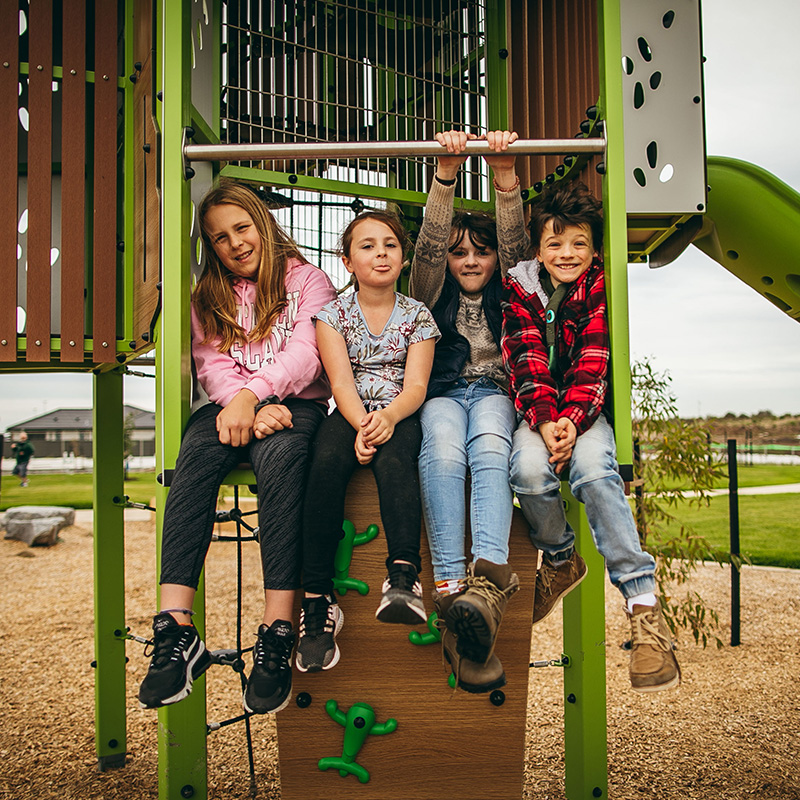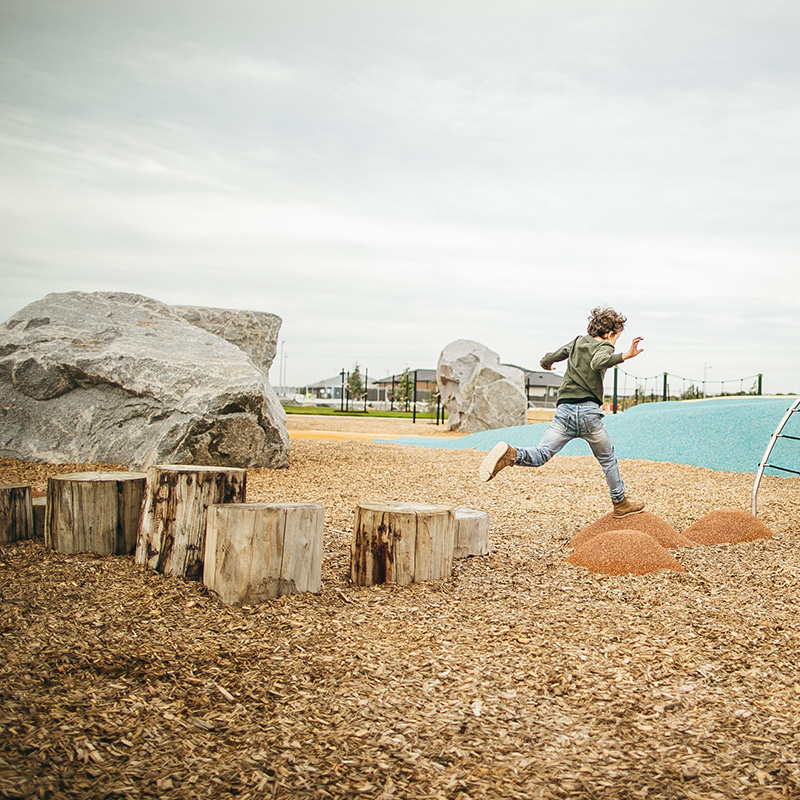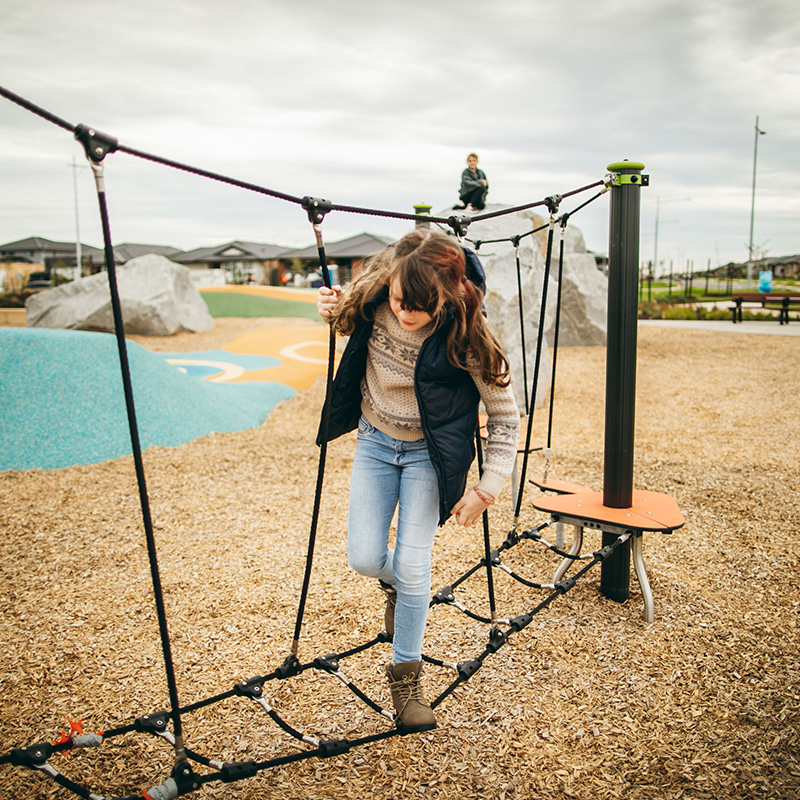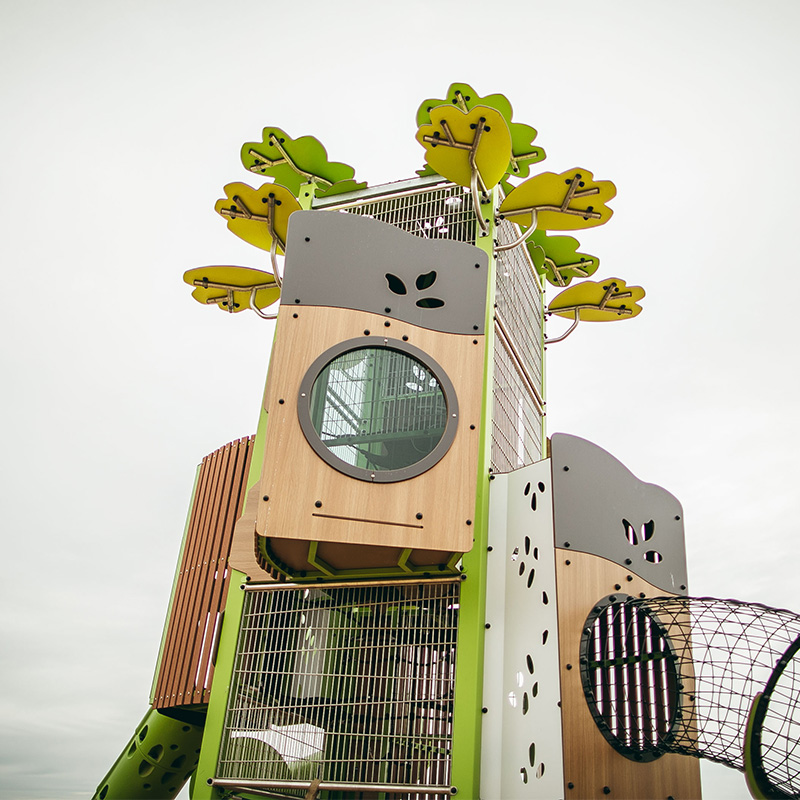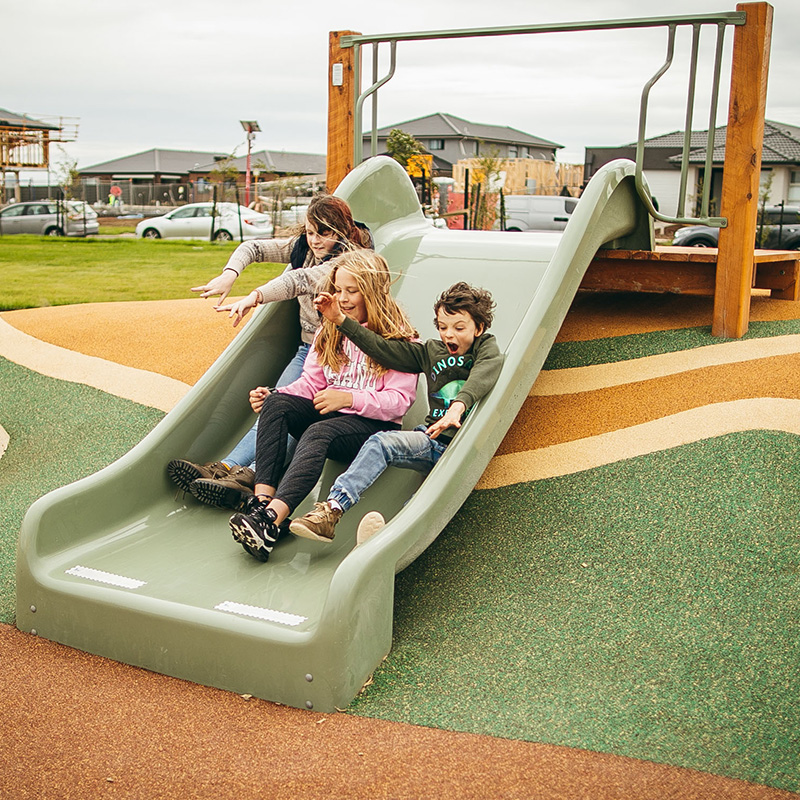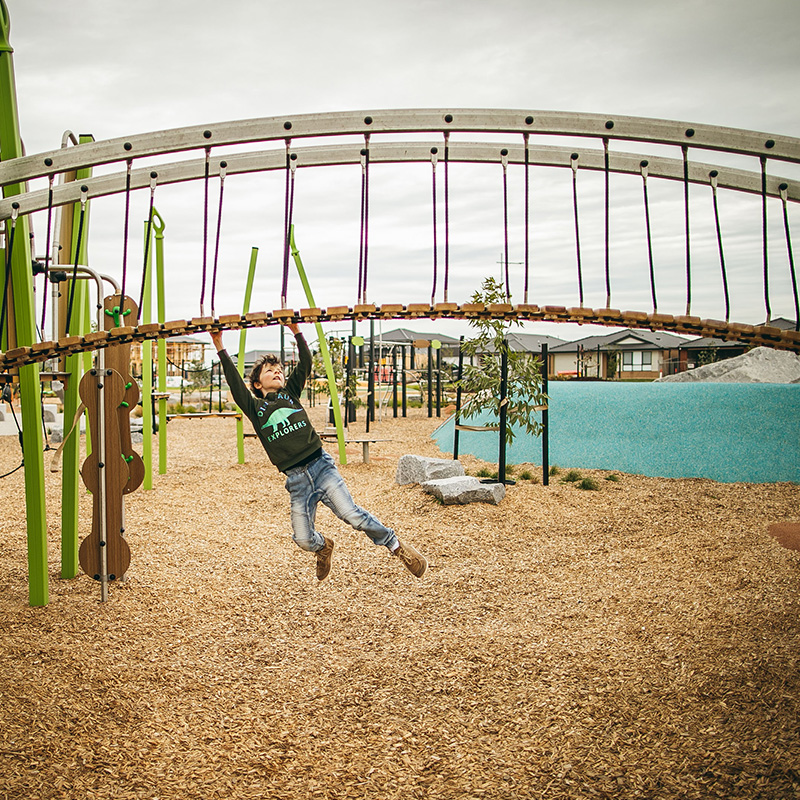 Watch Raffles Walk Park come to life in our amazing construction time lapse video!