The park life. Your life
With a cutting-edge, 10 hectare recreational park being planned, there will be ample room to explore new and thrilling activities that the whole family will love.
From trail biking, horse riding, orienteering, skateboarding, and other outdoor fitness, to simply kicking the footy around or enjoying a BBQ under a shady tree, these are just a taste of the 30 plus options that are being integrated into the design of the new recreational park. We'll also have the grounds for a wide range of team sports and facilities that matter to kids of all ages – even the big ones.
Central Park
Right at the heart of it all is Central Park. This huge 10 hectare regional park will include:
Village green
Dog park with water play
Citadel Adventure Playground
Bridge Adventure Playground
Waterhole
Fitness hub
Sandy Creek tributary corridor
Pump trail
Storybook trail
Sugar glider playground
Maze and even more!
This iconic Flagstone theme park destination will attract people from around the whole region, but only Flagstone residents can claim it as their own!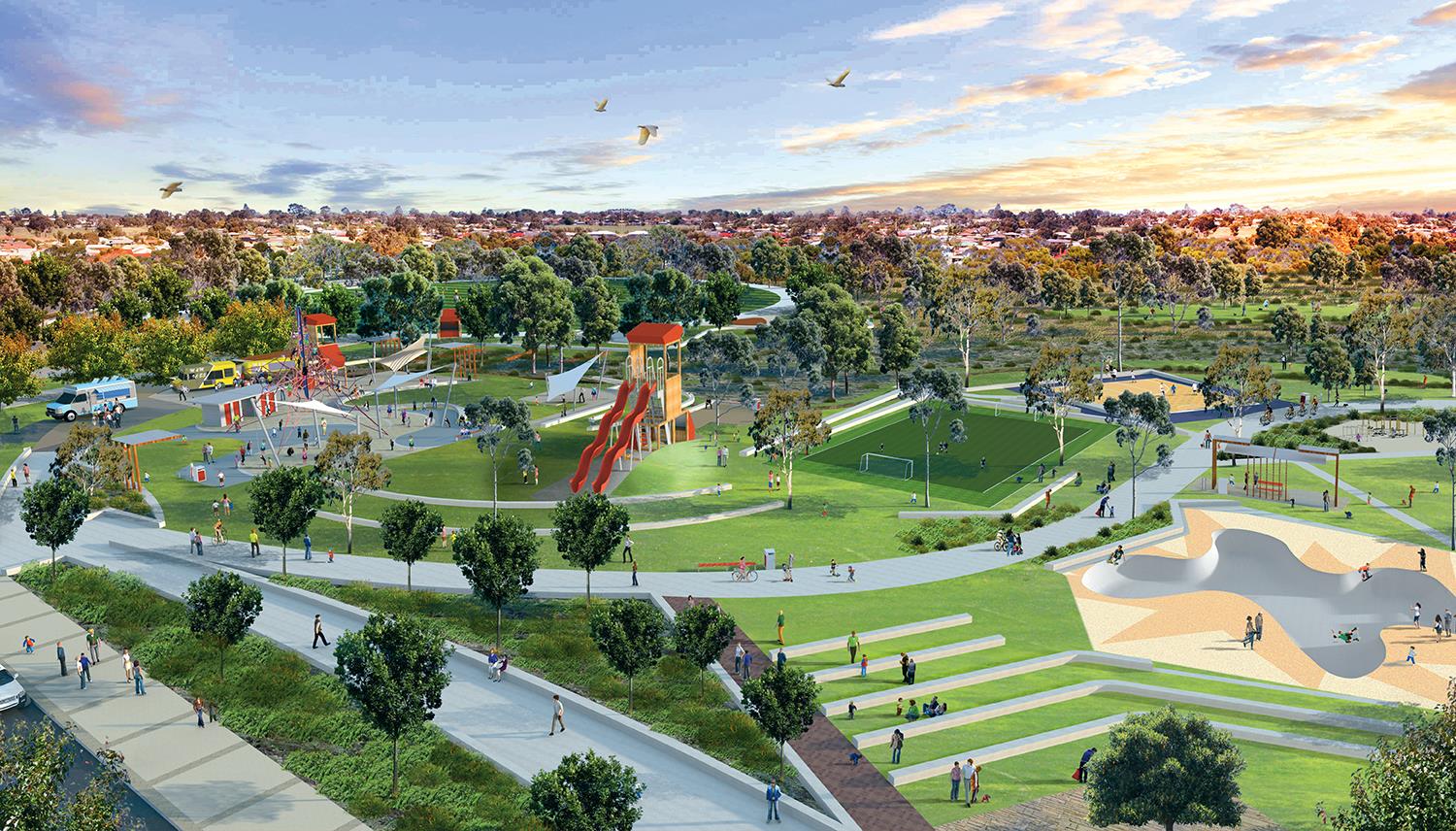 Splash and Play Dog Park
If you and your puppy are ready to give tired, dusty dog parks the flick, head to Queensland's newest water playground … for dogs!
The new doggie playground features water play, where spouts of bubbly water shoot from the ground at the push of a button, plus dog tunnels that weave through cave-like heaped rocks opening out to green grassy mounds and open lawn areas where dogs can tumble and race.
Traditional training gear, such as hoops, are accompanied by innovative play equipment like tennis ball trees made of locally felled tree stumps. An if your pup is on the small side, there are even separate sections for big and little dogs.
Come visit Queensland's newest water playground for dogs!
Dog Park Now Open