12m says your kids will love it here.
Significant investment has been made to ensure Flagstone is never short of fun and discovery for the whole family and the Regional Park brings this promise to life. Sprawling over 10ha, the huge centrepiece is a cutting-edge example of how to bring a community together, and the whole region too, featuring:
Village green
Adventure Playground
Skate Plaza
Fitness hub
Sandy Creek tributary corridor
Fitness hub
Pump trail
Storybook trail
Sugar glider playground
Maze and more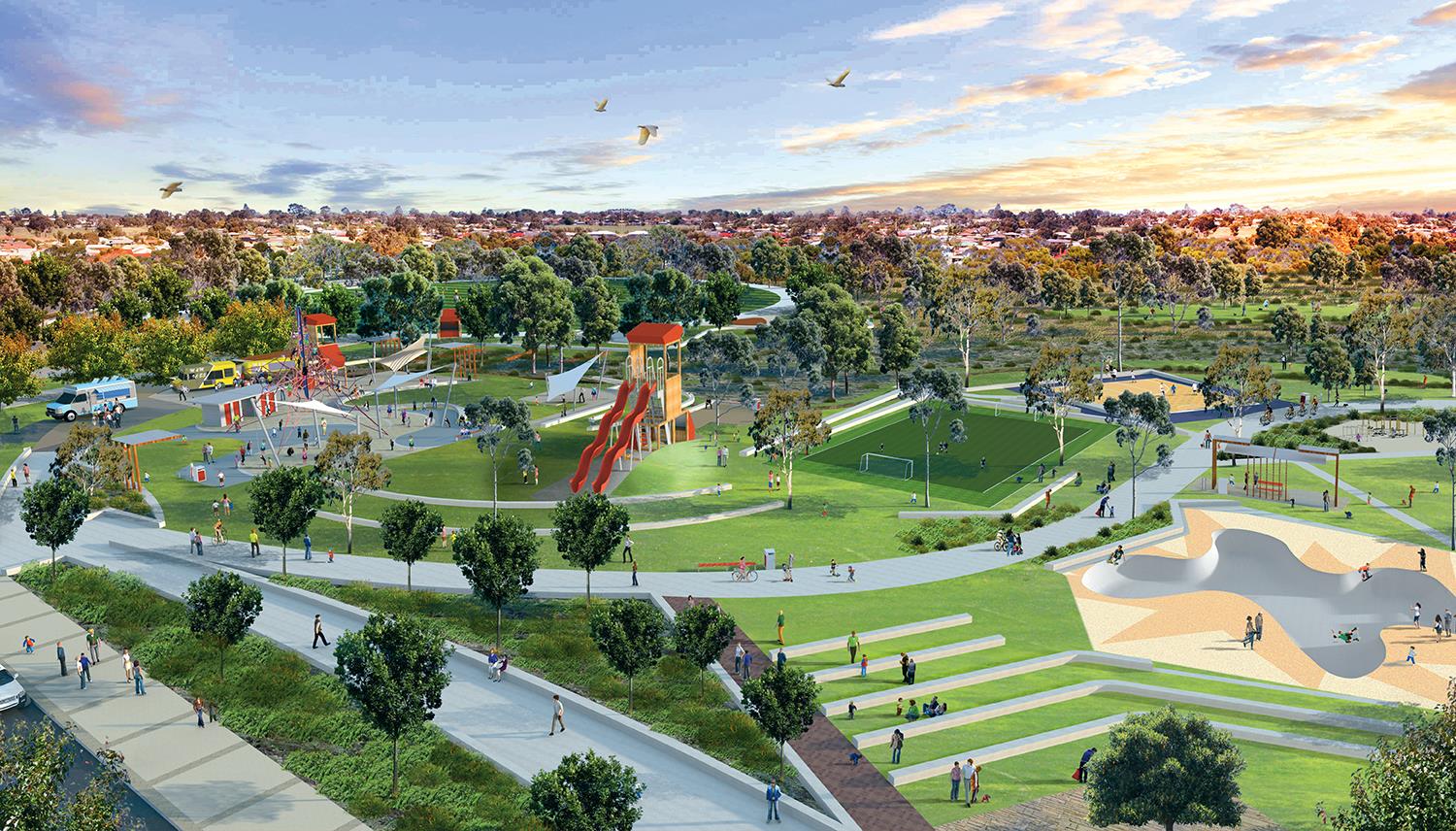 You won't have a problem getting them to stay.
Cue wagging tails, because QLD's latest playground for dogs has found a home at Flagstone. The Splash and Play Dog Park gives pups and people a refreshing, new way to get active and meet neighbourhood friends, both human and canine.
Touch activated water spouts
Grassy mounds
Cave-like tunnels
Training hoops
Play equipment
Open lawns
Sections for large and small dogs
Dog Park Now Open