Wetland & Linear Park Upgrade

New reserve space, Landscaping, Walking-Trail, and Enviromental Sustainability.
A beloved local amenity, we are excited to announce that works upgrading the Bluestone linear park and wetland will commence this Spring.

The current watercourse through Bluestone has formed as the result of 150 years of farming practices. While this is now considered as a 'natural state', the creation of unnatural flow paths has resulted in the erosion of creek beds.

As part of the development of the Bluestone community, we are committed to leaving an environmentally sustainable legacy. Our goal is to restore the creek to a more natural state that incorporates aspects to improve water quality and reduce runoff as Bluestone continues to grow.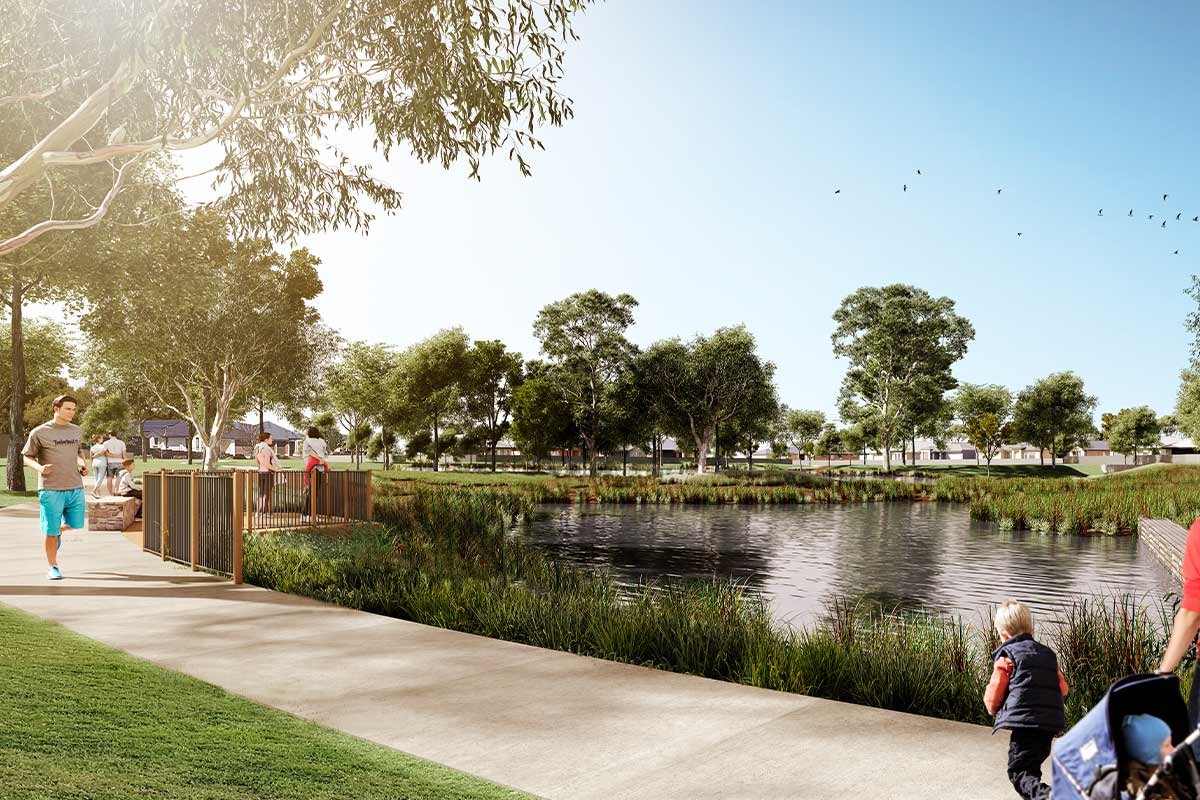 Artist's Impression

The $2 million upgraded wetland and surrounding area will include:
A deep inlet pond that slows incoming water to allow fine suspended solids to settle out.
Marsh (macrophyte) zones with a system of meandering shallow and deep habitat pools for birds, fish, frogs, yabbies, and all sorts of other creatures
Extended detention that holds water back for 3 days while it is slowly treated to improve its clarity.
Natural and soft design principles that will incorporate 25,500 locally indigenous plants.
A looped walking trail, break-out spaces for ecological interaction, picnic settings, and new proposed facilities.
The upgraded wetland system will support the regeneration of indigenous flora and fauna by incorporating a range of water settings and habitat opportunities. It has been designed to enhance the natural environmental values within the area and establish flora that was present prior to European settlement of the area.

Construction will commence this spring and will continue into 2022 before final landscaping is completed. The works will interrupt public use of this space. We ask for your understanding during this time that this work will ultimately deliver a space that is in every aspect, larger and more enjoyable for the community.