Experiencing your soon-to-be community
Experiencing your soon-to-be community before moving into your new home is a great way to start building your local network. To help you hit the ground running come move in day, we've listed a few ways in which you can begin to learn about your new neighbourhood and the facilities and services on offer.
Facebook Groups
Most communities will have a closed Facebook group that is resident run and moderated which are specifically set up for residents who live within those communities. Facebook groups can act as a platform for community updates, neighbourhood networking, experience sharing, sourcing recommendations and community events.

In addition you might like to see if your local community has a Neighbourhood Watch or resident's association group on Facebook. Wider Facebook groups of interest within the community may include; sporting teams, fitness centres or groups activities and culinary or parental catch-ups.

You can find many of these groups on Facebook by searching for your community name or location.

Facebook Pages
Peet Communities also have their very own Facebook page -
Peet Communities
; we think it's worth a look and would love you to follow us! We provide information about events happening in our communities, advice around building, buying and financing along with lots of other great tips and information. Many of our communities also have their own Facebook page – these pages are a great source of information about community events, local parks and playgrounds, construction updates and meeting your fellow neighbours.
New South Wales Communities
Googong
Western Australian Communities
Avon Ridge, Brigadoon
Brabham Estate
Burns Beach Estate
Greenlea Baldivis
Lakelands Estate
Movida Estate, Midvale
Shorehaven, Alkimos
The Village at Wellard
Yanchep Golf Estate
South Australian Communities
Bluestone, Mt Barker
Lightsview
Tonsley Village
Queensland Communities
Eden's Crossing, Redbank Plains
Flagstone, Jimboomba
Riverbank, Caboolture
Spring Mountain, Greenbank
The Landing, Strathpine
Village Green, Palmview
Completed Homes
Peet Complete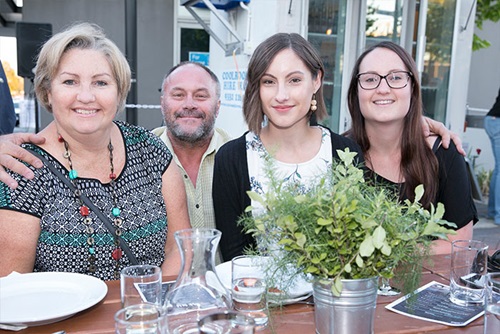 Social media hashtags
Many people who build homes these days enjoy documenting their building journey. From selfies with their lot "sold" sign, to progress updates and even their actual moving in day.
Following others who are building in your community can be a really great way to start building connections. You may find that their experiences and building process aligns with yours or you might be able to offer some helpful advice or suggestions, should they put the call out.
You can find people building within your community by searching for hashtags across social platforms. Try searching by suburb name or community name. We encourage people within Peet communities to use their community hashtags along with #peetlife when they post. You might also want to investigate your builder's hashtag on social media, chances are they'll be building numerous houses within your community. Why not document your own build on social media, so your new neighbours can find you!
#PeetSnapHappyPurchasers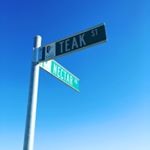 ourbotanicboutique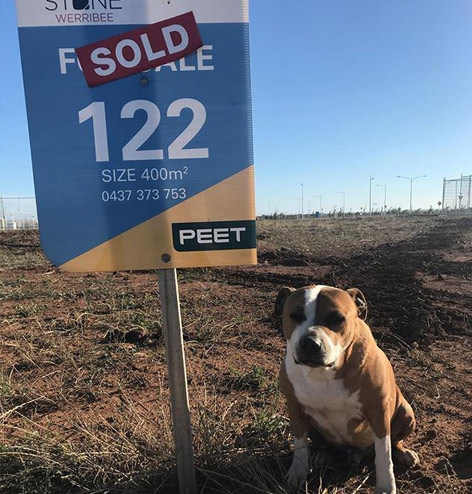 myhamilton230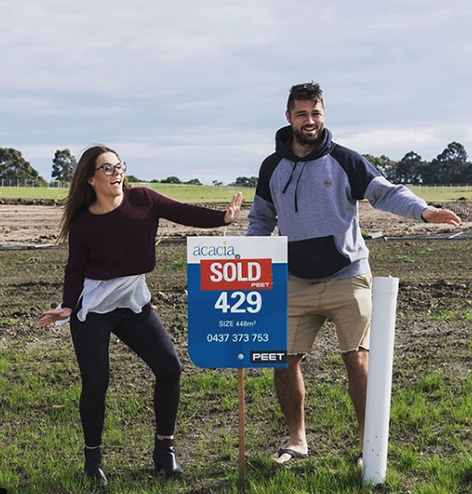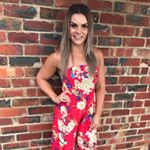 laurenwelsh___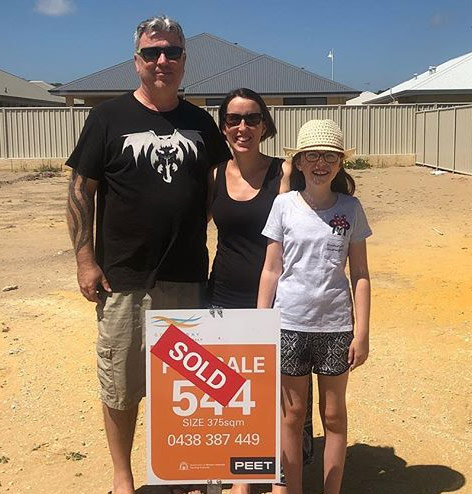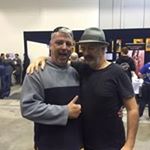 dom.caldwell
Council websites
Your local Council website is an excellent information resource. Local Councils all across Australia run loads of community based programs, initiatives and events. Many run fantastic arts and culture programs, festivals, community safety initiatives, sporting groups, library programs and children's activities. They also provide information about local facilities such as parks and works upgrades taking place in the community.
Our
Peet communities
across the country, belong to the following Councils:
New South Wales Communities
Googong -
Queanbeyan-Palerang Regional Council
Northern Territory Communities
The Heights, Durack -
City of Palmerston Council
Queensland Communities
Eden's Crossing, Redbank Plains and Spring Mountain -
Ipswich City Council
Flagstone, Jimbooba -
Logan City Council
Riverbank, Caboolture and The Landing, Strathpine -
Moreton Bay Regional Council
Vantage, New Auckland -
Gladstone Regional Council
Village Green, Palmview -
Sunshine Coast Council
South Australia Communities
Bluestone, Mt Barker -
Mount Barker District Council
Lightsview -
City of Port Adelaide Enfield Council
Tonsley Village -
City of Marion Council
Victoria Communities
Acacia, Botanic Ridge, Summerhill, Botanic Ridge -
Casey City Council
Aston, Craigieburn -
Hume City Council
Cornerstone, Werribee and Newhaven, Tarneit -
Wyndham City Council
Western Australia Communities
Avon Ridge, Brabham and Movida, Stratton -
Swan City Council
Burns Beach -
Joondalup City Council
Hilbert and The Avenue, Hilbert -
Armadale City Council
Golden Bay and Greenlea, Baldivis -
Rockingham City Council
Lakelands -
Mandurah City Council
Shorehaven, Alkimos and Yanchep -
City of Wanneroo
The Village at Wellard -
City of Kwinana
Getting out and about
Getting out and about is one of the best ways to get a feel for your local community. You could check out local cafés or the shopping scene, wander around the local farmers market, visit the parks and playgrounds or explore neighbouring attractions.
There is a cafe literally metres from the beach at Shorehaven in Alkimos
Our Lightsview community in central Adelaide has two beautiful lakes that set the perfect scene for afternoon strolls.
In our NSW community of Googong, we have a recreational club house "Club Googong" which features a heated, indoor 25m swimming pool, outdoor kids' splash deck, tennis courts, gym, café and general store.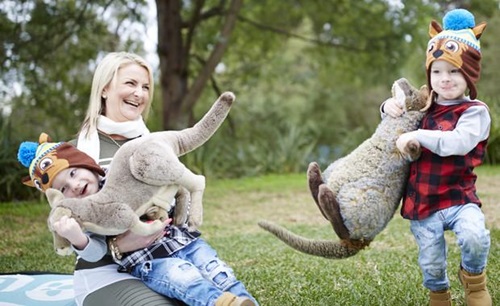 Image source: Werribee Open Range Zoo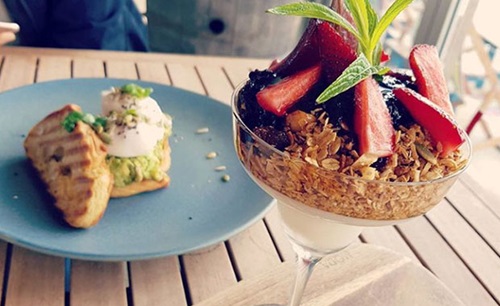 Image source: @jem_jem_jem
Meet 'n' greet events
Every so often Peet invites future residents along to a welcome night. These get-togethers are designed to bring everyone in the community together for a meet and greet with their future neighbours. Peet also hold a number of organised events in established communities throughout the year.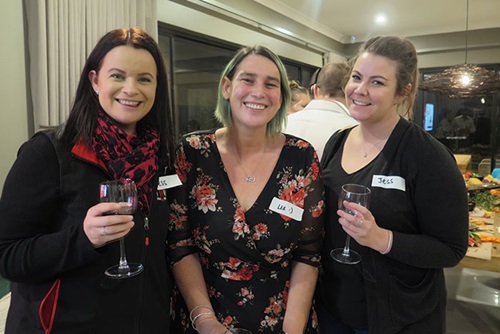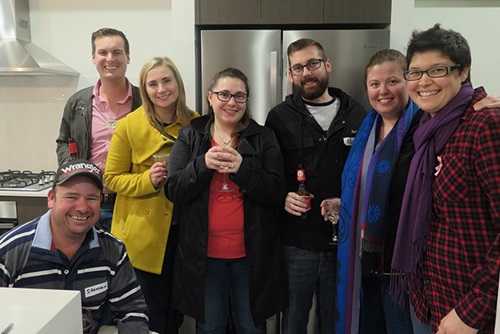 Renting in your community
Renting within the community you are building in is another great way to get a feel for your new community. You'll get an understanding of what it's like to live locally, how long transport journeys will take and you'll begin to form friendships and build your community network. Living locally will also enable children to attend local schools and/or childcare, allowing them to form friendships with their peer groups.

Getting to know your neighbours and being an active part of a community has so many benefits, we hope that you enjoy establishing and building your network in one of
our communities
.
All content within 'Peet's Advice Blog' (Blog) is for information purposes only. While Peet endeavours to ensure all information is current and correct, Peet makes no representation or warranty as to its currency or accuracy. It is recommended that you obtain your own independent advice before taking any action following reading any of the contents of the Blog. Please read the full disclaimer here.