Prime Minister visits Lakelands Estate 
Federal Member for Canning Andrew Hastie, who has campaigned for the federal funding over the past 12-months, travelled with the Prime Minister by Transperth train from the Perth CBD to Mandurah, before heading to the Lakelands Shopping Centre.

The Prime Minister committed $2 million for the development of a business case for the train station – to validate the project's benefits and feasibility. He also announced that further funding will be earmarked in the upcoming Federal budget for the construction of the train station, subject to the outcome of the business case.

Peet Managing Director and CEO Brendan Gore welcomed the Prime Minister's announcement.

"This is a very positive step for the Lakelands community and the greater Mandurah / Peel region," said Mr Gore.

"Expanded local rail services will help reduce traffic congestion, improve road safety and make it even more convenient for residents and those surrounding areas to commute to work, or travel to social and entertainment activities, in either the city or Mandurah."

The land set aside for the station is located on the existing rail line, at the corner of Lake Valley Drive and Ashwood Parkway.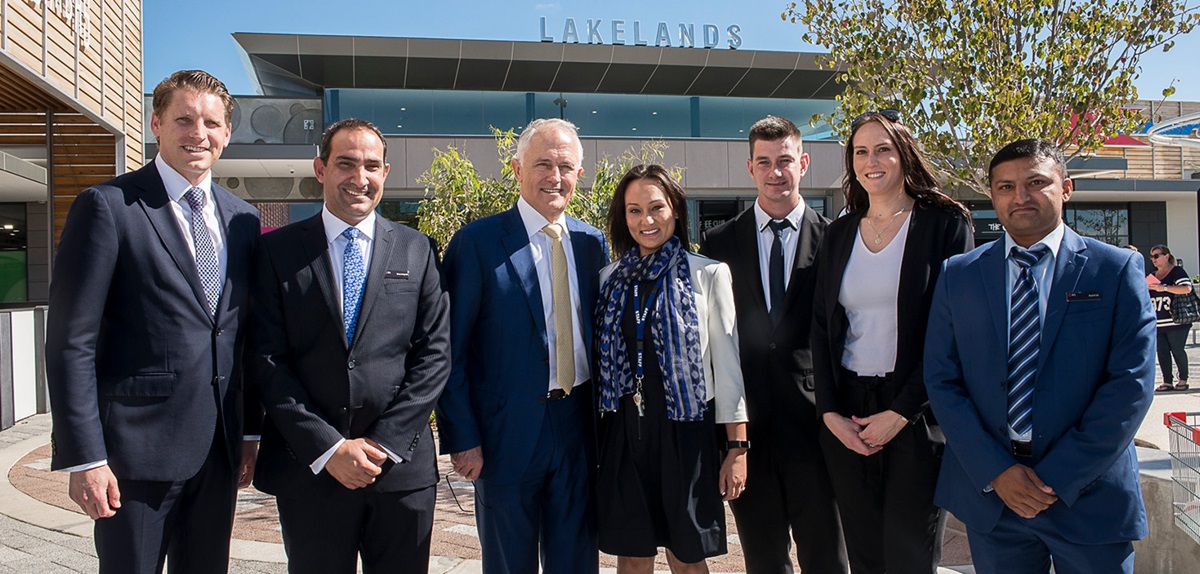 L-R:  Andrew Hastie MP (Member for Canning), Brian Anquetil (JLL), Prime Minister Malcolm Turnbull, Christine Gerstmayr (JLL), Alex Nardini (JLL), Laura Green (JLL), Kashif Safdar Ali (JLL).