Peet Unveils Reconciliation Action Plan Artwork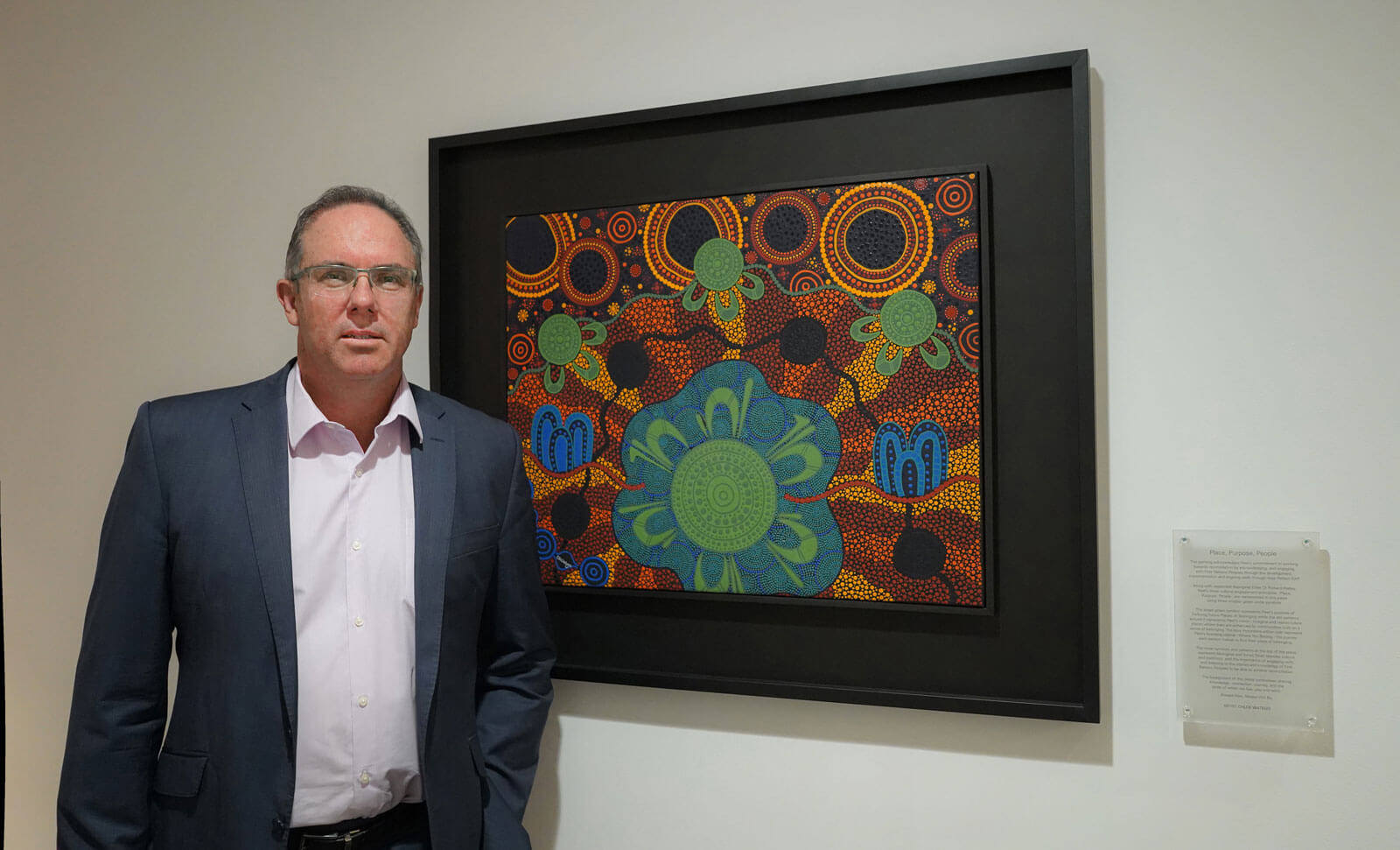 Brendan Gore, Managing Director and Chief Executive Officer, pictured with the artwork
As we recognise National Reconciliation Week 2023, Peet is pleased to unveil the artwork that will support our Reflect Reconciliation Action Plan (RAP).

Designed by Chloe Watego, a Gubbi Gubbi-based woman who grew up in Peet's Flagstone community with her family. Chloe is an emerging artist with a passion for sharing and celebrating her culture through art.

The artwork shares the story of Peet's purpose Defining future places of belonging, and the journey each person makes towards reconciliation through listening and engaging with Aboriginal and Torres Strait Islander Peoples.

As we continue this journey of belonging together, we respect Aboriginal and Torres Strait Islander Peoples continued connection with Country and value the rich cultural contribution they make to the communities in which we live, work and play.

This beautiful piece is proudly displayed in each Peet office around the country. We look forward to sharing our Reflect RAP in the coming months.