Peet communities celebrate National Tree Planting Day across the country
With our commitment to drive sustainable outcomes in our communities, this year Peet implemented a national initiative to recognise National Tree Planting Day in schools across the country.
Last month, four of our communities partnered with their local school to engage students, educate them on environmental sustainability and provide them with the opportunity to connect with their local environments.
Flagstone, QLD
To mark National Tree Day, Peet started the new initiative to educate the next generation of Flagstone's school children about the importance of caring for the world around them. Developed in partnership with Flagstone State School and Interface Landscapes, the initiative encourages students to nurture seedlings throughout the year and learn about how they can live more sustainably.
Peet and Interface Landscapes attended the school's assembly to present each student with a tree sapling to take home and care for over the coming months. The school will regularly track the growth of these trees as the students each do their bit to boost foliage in the Flagstone area.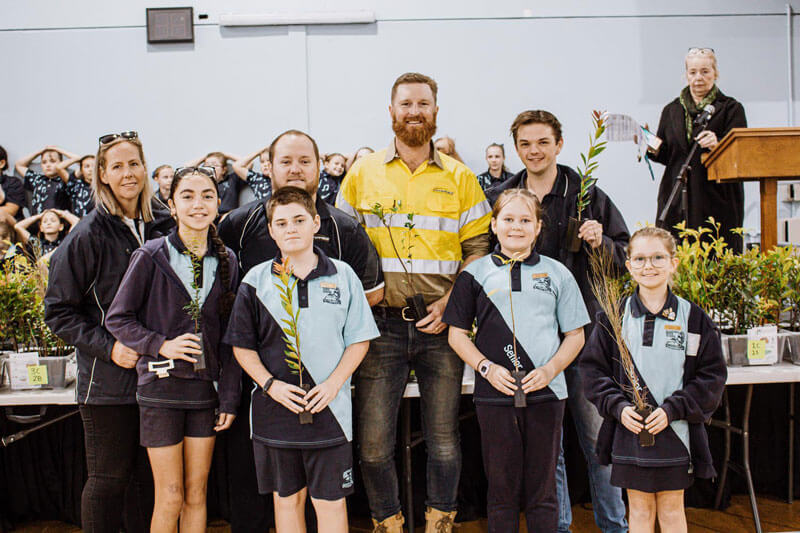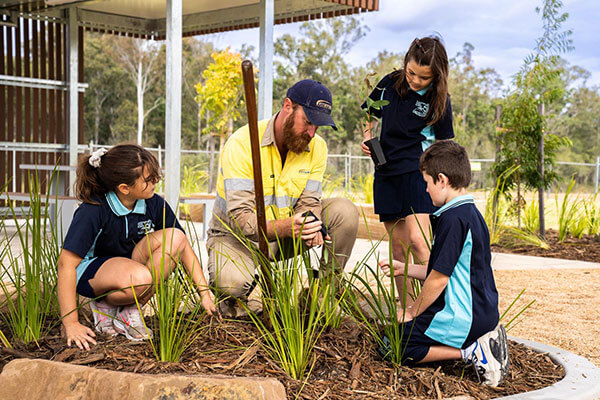 Village Green Palmview, QLD
Interface Landscapes also donated 500 tree saplings to our Village Green community to provide to Palmview State Primary School. A sapling was given to each child after their school assembly and Evolve Environmental Solutions addressed the children about caring for the trees and how to plant them at their homes.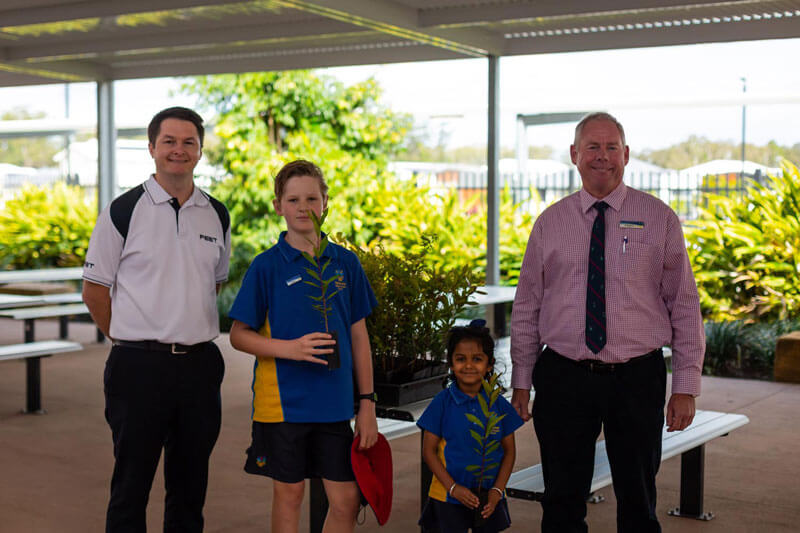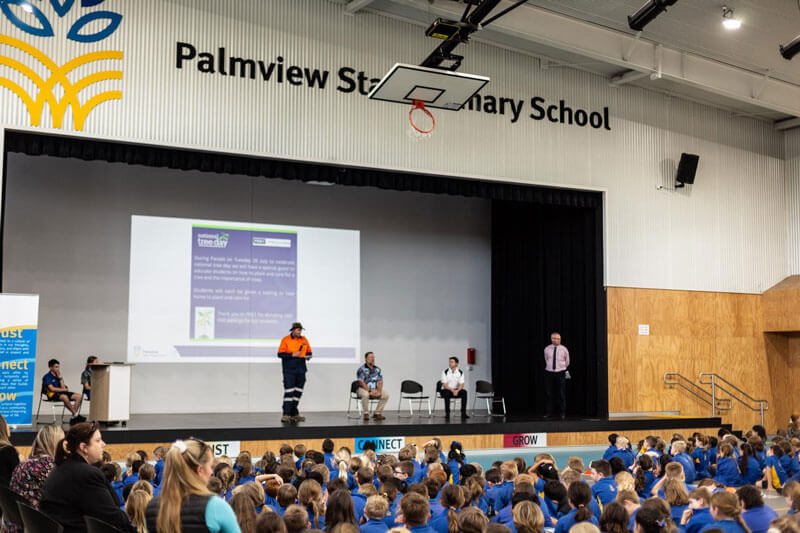 Lakelands Estate, WA
12 students from Mandurah Baptist College came together to celebrate the 20,000th and final planting of our decade-long tree planting initiative. To commemorate the milestone, Mayor of Mandurah, Rhys Williams, joined the celebration to unveil a plaque at Lakeland's Black Swan Lake, one of the original planting sites of the initiative.
For 12 years, the collaboration has seen primary and Year 12 students work together to cultivate and plant seedlings in our Lakelands Estate. Creating Communities Australia, and revegetation specialists, Tranen, have also been involved in the initiative since its inception in 2011. The decade long tree planting has been used to engage a generation of students and encourage them to care for both the community and the local environment.
Peter Crouch, Head of Science at Mandurah Baptist College, believes that the milestone is a testament to the initiative's success. "Peet has supported our students for many years through sustainability education that is fun, empowering, and engaging for all involved. It has helped students of all ages develop the knowledge and skills needed for them to integrate green practices into their everyday lives," Mr Crouch said.
Due to the success of this collaboration, Peet are now engaging with Brabham Primary School and Tranen to begin a new annual planting day in Brabham Estate. The shared ambition among the organisations is that a new initiative in Brabham will achieve the longevity and result that has been achieved in Lakelands.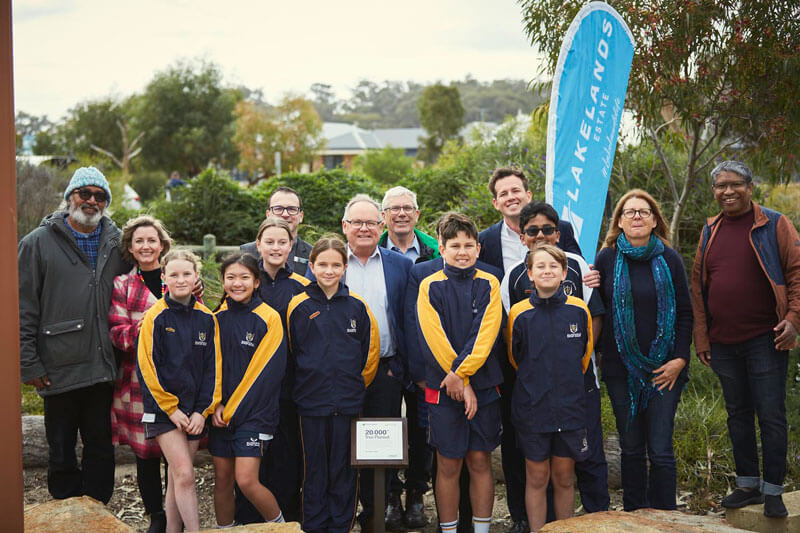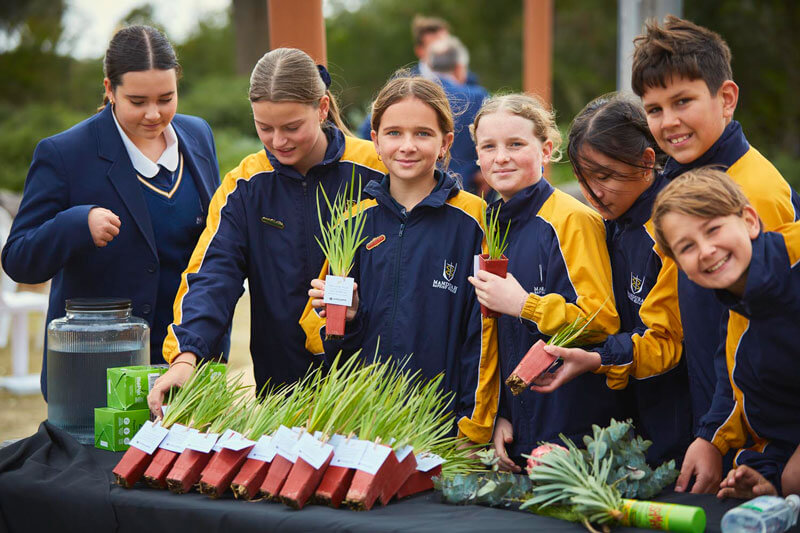 Brabham Estate
At Brabham Estate, Brabham Primary School held their very first planting day on National Tree Day where 250 seedlings were planted throughout the community. This was done in collaboration with revegetation specialists, Tranen and will continue the tradition that began in Lakelands Estate.

The opportunity gave 15 students from the school's Green Team an afternoon to connect with the local environment and instilling a sense of ownership and knowledge of the park areas that they were helping to shape through the planting.