Fresh Produce Market and Café coming to Fort Largs
To celebrate the commencement of further development at Peet's historic Fort Largs coastal community, the residential land and property developer held a launch event overlooking the coast at the Fort Largs Sales and Information Centre on 9 March 2023.
As part of the new development, the historic fort will transform into a mixed-use amenity for the community to enjoy by the end of the year. This will include an eatery and local fresh produce market, which will be developed in partnership with local seafood identity Jarn Jamison.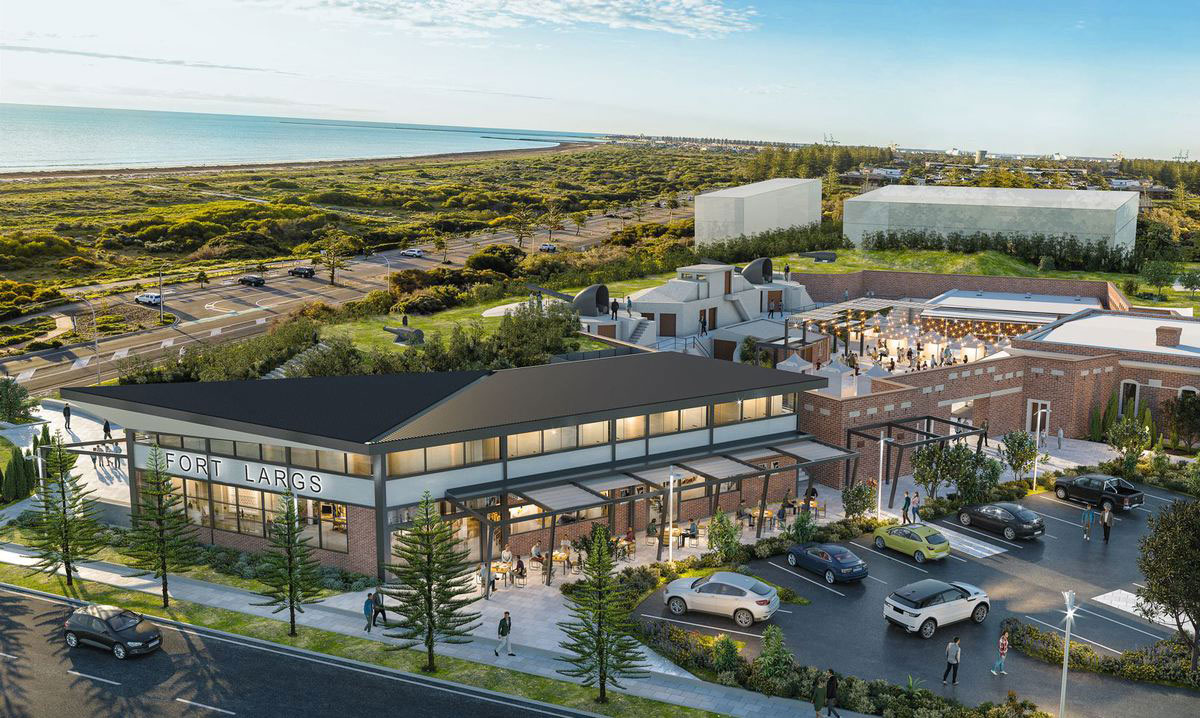 Artists impression of the new development
To celebrate this announcement, Peet representatives and Deputy Premier Susan Elizabeth Close MP, City of Port Adelaide Enfield Deputy Mayor Vanessa Tulloch, and local seafood icon Jarn Jamison were all in attendance, enjoying a range of local produce and a cooking demonstration by former MasterChef contestant Jessie Spiby.
Peet Managing Director and CEO, Brendan Gore, said that the upgrade was part of Peet's commitment to enhancing the community's local amenity and hopes the development will attract new residents to the area.
"The new eatery and entertainment facility will highlight the character of the historic site, while ensuring residents enjoy a wide range of living options and a thoughtfully designed community with a range of amenity to suit a variety of lifestyles," said Mr Gore.
"The purpose behind the development is to showcase the exceptional coastal community, as well as provide a setting to highlight South Australian produce. Fort Largs will continue create opportunities for small businesses within the area and will provide a hub for residents to come together and promote a sense of community."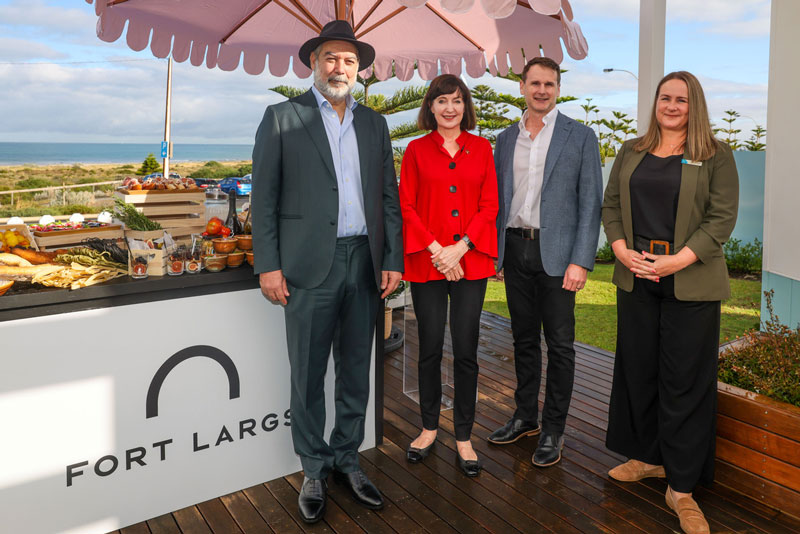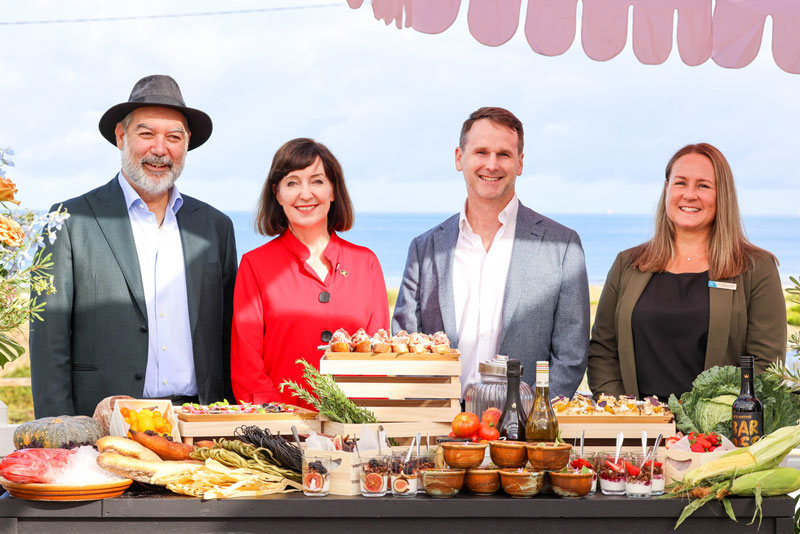 L-R: Jarn Jamison, Deputy Premier Susan Elizabeth Close MP, Peet's Mark Devine and City of Port Adelaide Enfield Deputy Mayor Vanessa Tulloch
The eatery and local fresh produce market will provide a unique experience by featuring an array of amenities. Local Seafood business owner, Jarn Jamison, believes the market will become a staple in the local community.
"The whole family will be able to enjoy an exceptional shopping, dining, and entertainment experience. Marketgoers will have access to fresh produce which will be brought directly from local farms and will provide some of the state's finest ingredients to the community," said Mr Jamison.
"In addition to the variety of fresh produce, there will be a host of local creative stalls including clothing designers, musicians and a wider range of craft markers showcasing their finest products. Additionally, the market will also feature independent studio spaces providing a platform for some of Australia's best emerging creative talent."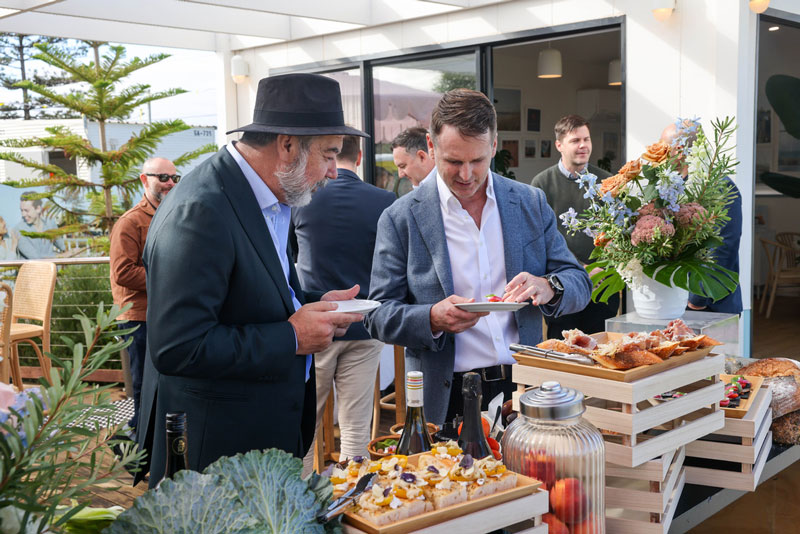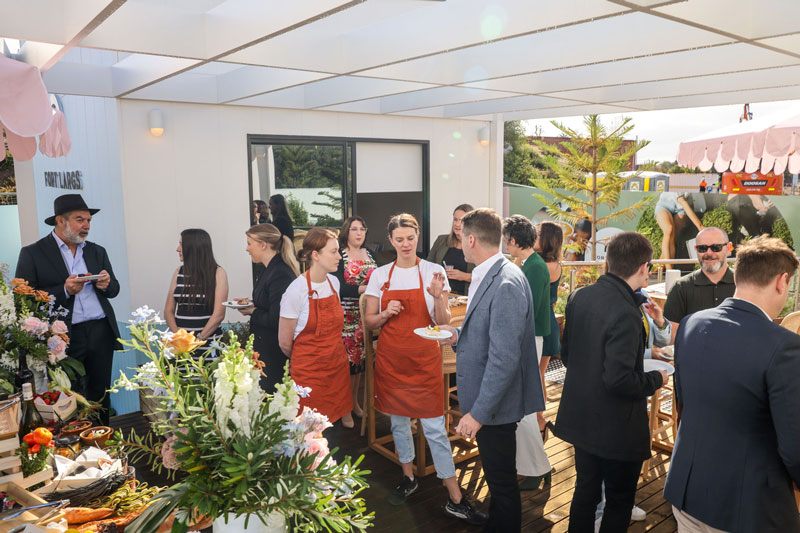 Deputy Premier Susan Elizabeth Close MP said that commencement of work on both the mixed-use development and Peet's residential estate represented a milestone in the area.
"This will be a magnificent place for people to live," said the Deputy Premier.
"To finally have this area opened up is very exciting, and with a café, you won't even have to live here to enjoy it which is fantastic."
Originally built to protect Adelaide over 138 years ago, Peet's restoration of Fort Largs will preserve the site for generations to come while educating the community about its rich history.