Celebrating Harmony Week across Peet communities
Harmony Week celebrates our diversity and brings together Australians from all different backgrounds. It's about inclusiveness, respect and a sense of belonging for everyone.
At Peet, our brand promise is Where you belong, making Harmony Week and Neighbour Day the perfect opportunity to recognise the rich and diverse cultures we have in our communities across the country.
Here are the highlights from the celebrations held across our wonderful communities.
Flagstone Neighbour Day Event
Flagstone held its Neighbour Day event at the new Vista Park. Residents received free meal vouchers, snow cones and zooper doopers. Flagstone Community Association and Flagstone Men's Shed helped with serving and coordinating community games. The afternoon was full of sunshine for relaxing, socialising, whilst listening to the live music by local entertainers Roxbury and participating in a community cricket game.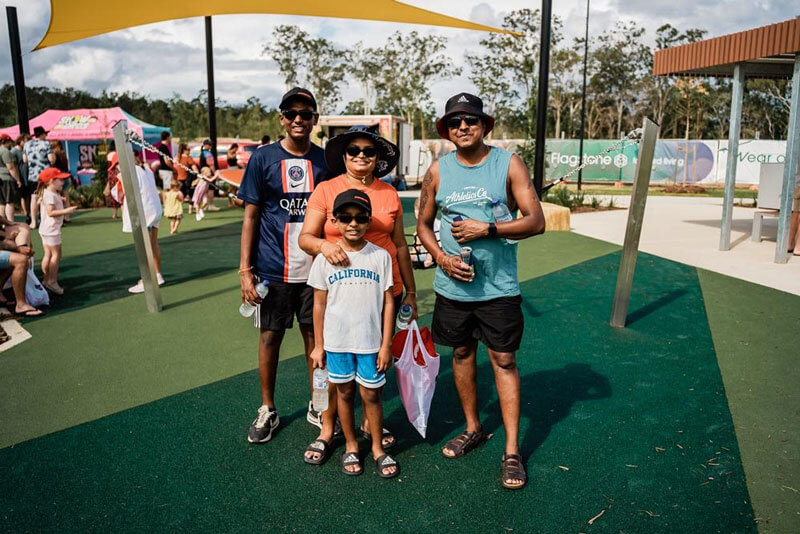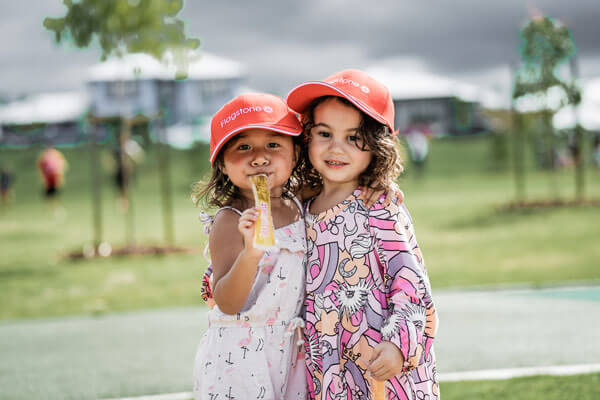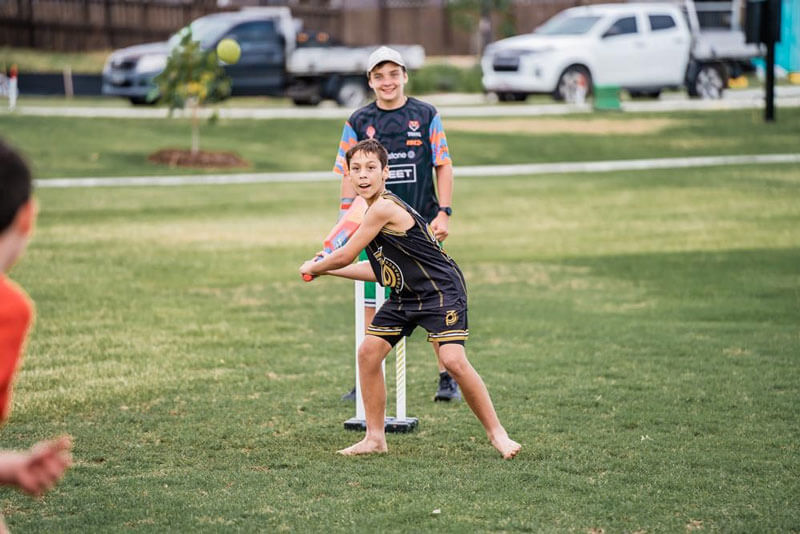 Brabham Harmony Week Picnic and Yoga in the Park for Neighbour Day
Brabham Estate held a long table picnic at Honeycomb Park for residents, with members of the Brabham Blokes and the Multicultural Club joining the event and helping with organising the day. Befriend ran an activity for the kids which included rock painting and arts and crafts, and Creating Communities ran a handprint painting activity to celebrate the diversity of Brabham. Meena, local community champion also ran some fun games with the kids.
The community of around 70 people came down and scattered an assortment of food from different cultures along the long table. There was Indian, Burmese, Singaporean, and some Aussie classics. A multicultural DJ set the mood for the afternoon and helped with the musical chairs activity for the kids. One of the highlights of the afternoon was the big tug of war competition run by the Brabham Blokes.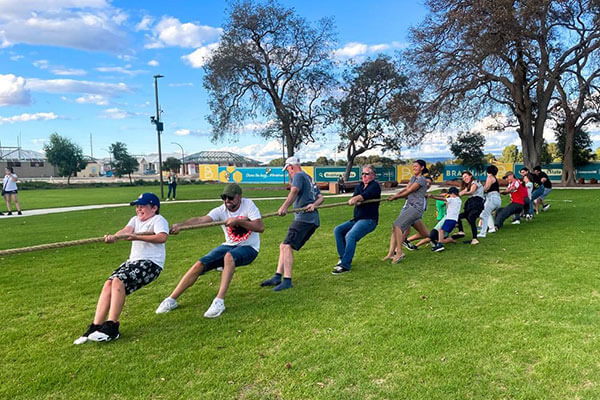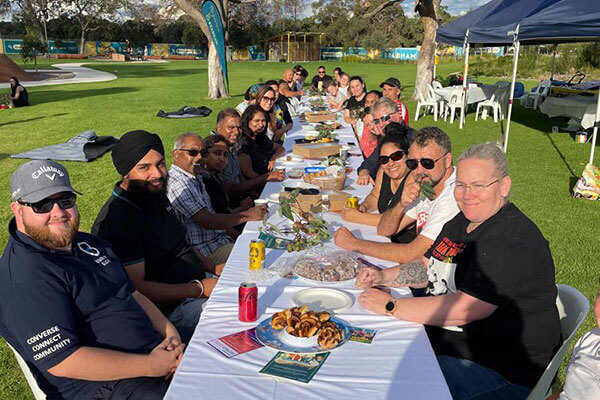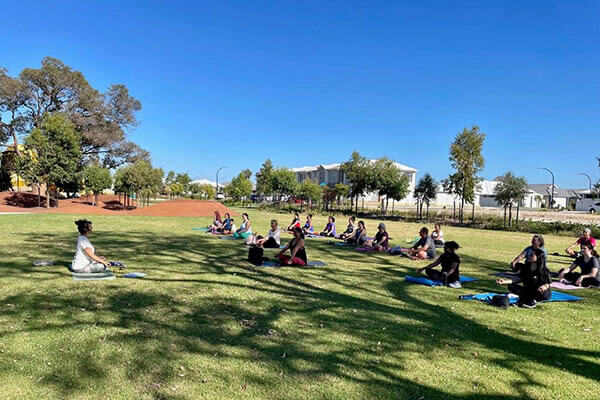 Shorehaven Street Parties
Residents at Shorehaven were invited to host a street party as an opportunity to get to know their neighbours a little better, with three streets taking up the offer.
One of the hosts said: The Party was a great success with over 40 people attending. Not bad for a street with only 11 homes and 2 were unable to come. We started around 1:00pm and it continued through until around 10:00pm. We had 2 portable BBQ's on the go plus most people brought a plate and some drinks. We had some music and games for people to enjoy themselves. A lot of families had not met others in the street and thanked me personally for organising the party. I put labels on everyone with their name and house number and a 'G' if they were a guest from a street resident. Many people made new friends that day. Thank you all for coming up with the idea, it was a great success in our street.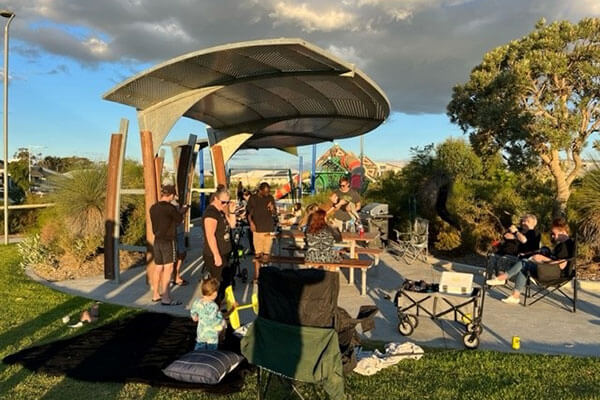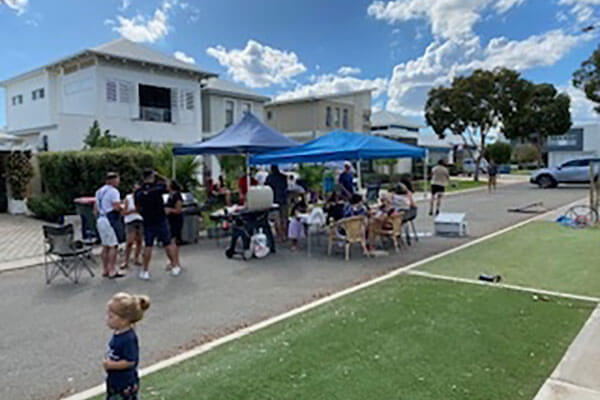 Tonsley Village Neighbour Day V2 FIT
Tonsley Village residents were invited to Central Reserve for a free Bootcamp powered by V2 Fit.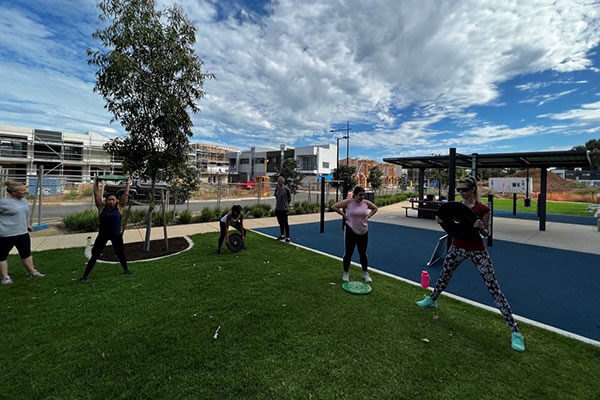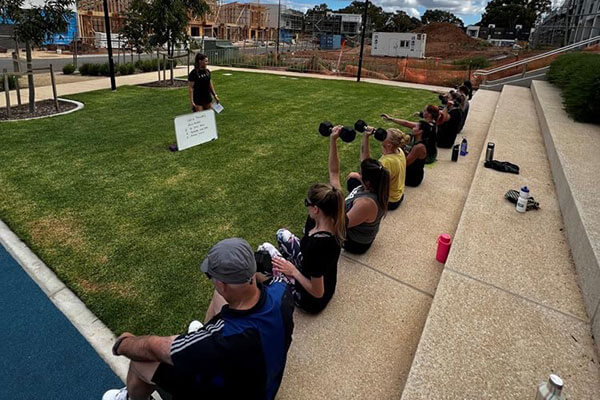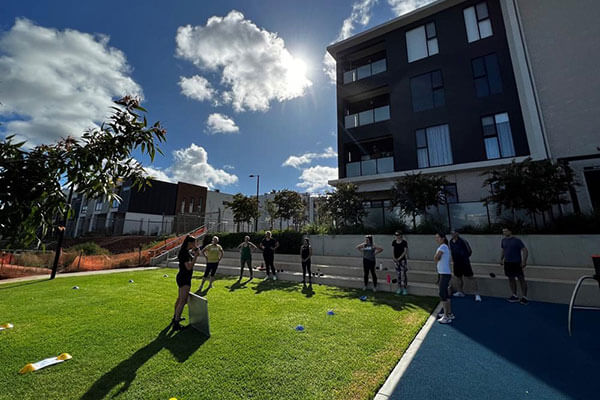 Golden Bay Wellness Session
Following a resident wellness session, Golden Bay residents were provided healthy as post-session treat to create an opportunity for residents to mingle and connect.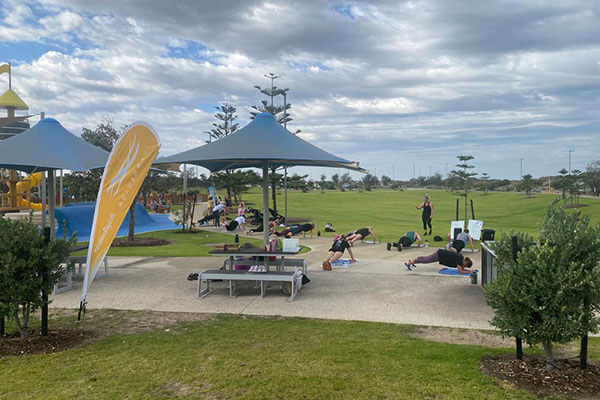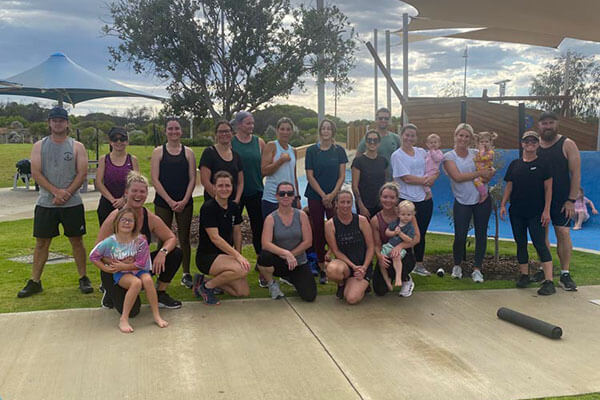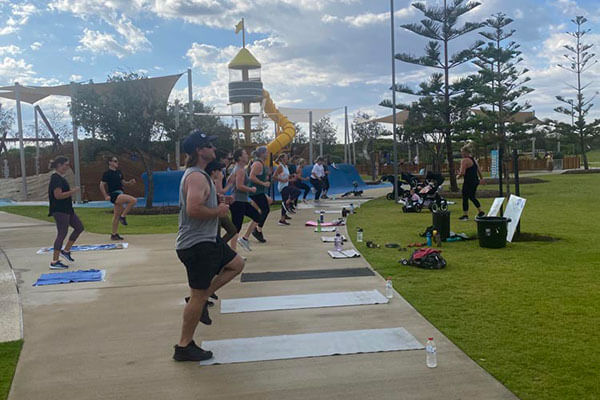 You're my Favourite Neighbour initiative at Riverbank, Village Green and Eden's Crossing
The "You're my Favourite Neighbour" initiative was a hit across three of Peet's Queensland communities: Riverbank, Village Green and Eden's Crossing. To promote Neighbour Day, we invited residents to pop into the sales and information centre to collect a box of Favourites chocolates for their favourite neighbours.
The campaign was so successful that we ordered more chocolates as residents who had received chocolates from their neighbours visited the sales centre wanting to return the kind gesture.
There were plenty of other activities held around the country, including Street parties at
The Village at Wellard
,
Yanchep Golf Estate
, Over 60's coffee catch up at
Golden Bay
, coffee and catch ups at Nurture for Mums and Murray Forrest Friends at
Lakelands
, and "You're my Favourite Neighbour" promotion across our Melbourne communities, a new resident welcome event at
Fort Largs
and a community event at Bunyip Park at
Googong
featuring live music, multicultural food stalls and dancers.