Peet Terrace Homes and Apartments
Peet Terrace Homes and Apartments
Peet's Terrace Collection is an innovative and modern take on contemporary Australian homes. The cutting edge design is inspired by understanding the best and latest in modern housing from around the world. Built on compact allotments, our terraces are filled with innovative features, the latest design elements and natural light with every square metre of space carefully considered.

Peet's apartments, currently located at Lightsview in SA, offer an easy, low-maintenance lifestyle without compromise on style and quality. Well planned and generously appointed, the apartments feature high ceilings, innovative design – all for outstanding value for money.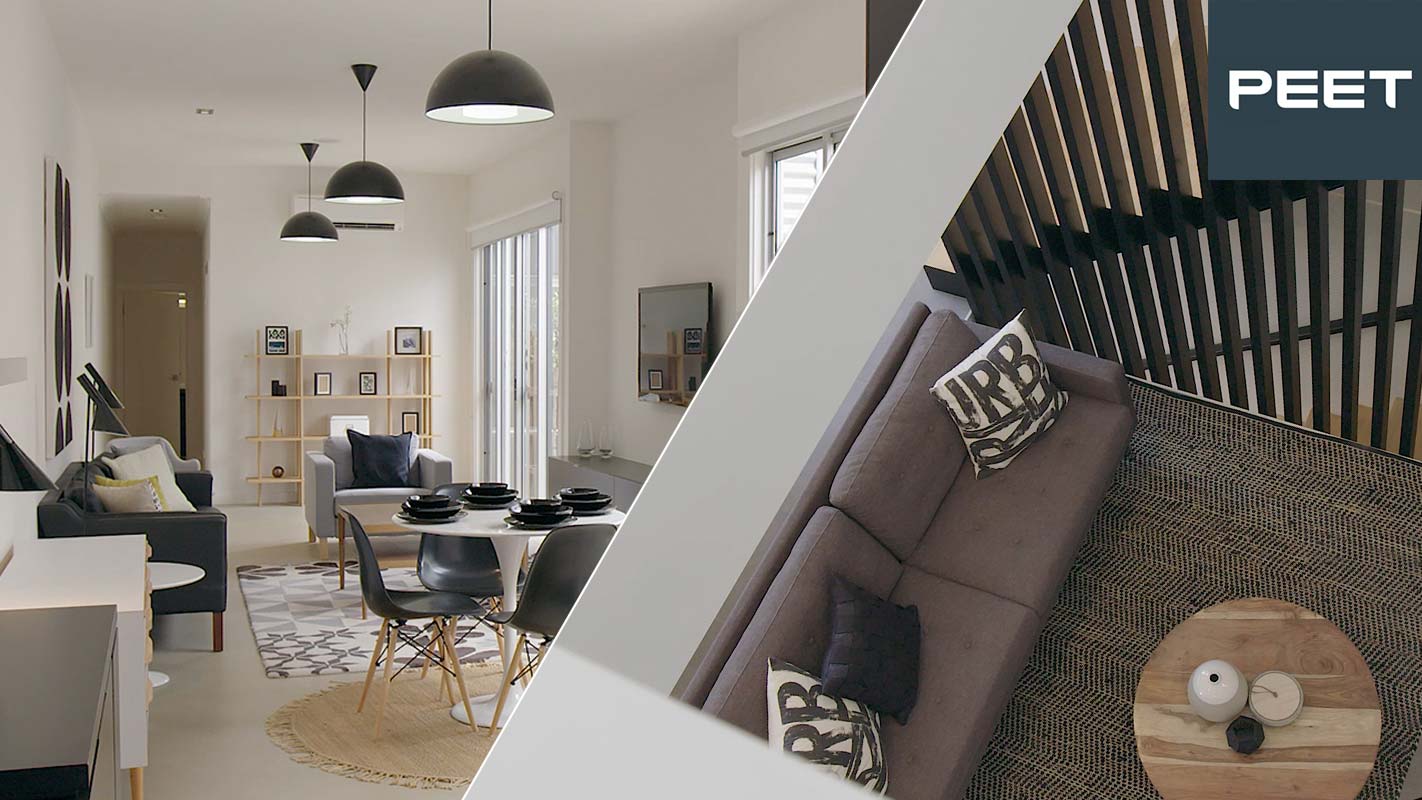 Take a 360 degree tour of each home design 
Urban Garage
Terrace 344
Terrace 262
Loft 38
Terrace 62
Copyright of the Terrace 62 design is jointly owned by Renewal SA and Peet.
Lightsview Apartments