Peet ready for scorching summer of cricket at Yanchep Golf Estate

Peet ready for scorching summer of cricket
Peet will be taking cricket to the community this summer through an exciting partnership with the Perth Scorchers, having signed on as their Community Partner for the upcoming 2018-19 season.
Peet National Marketing Manager - Strategy, Brand & Communications Mel Coady said everyone is extremely excited by the opportunities this partnership presents.
The Perth Scorchers are a WA institution, and we're really looking forward to being able to provide a range of unique experiences to the community - to residents in Peet communities, to customers and to the wider community through this partnership.
Over the season Peet will host four Pop-Up Fan Days, bringing the fun and excitement of Scorchers cricket to Movida Estate, Shorehaven at Alkimos, Golden Bay and The Village at Wellard.
Cricket fans are encouraged to visit the Peet team at the Optus Stadium Fan Zone at the Perth Scorchers home games on Sunday 13 and Friday 18 January 2019, for their chance to win some awesome prizes by participating in a game of street cricket.
You can keep up-to-date with all the latest news and promotions throughout the season on our
Scorchers fan page
.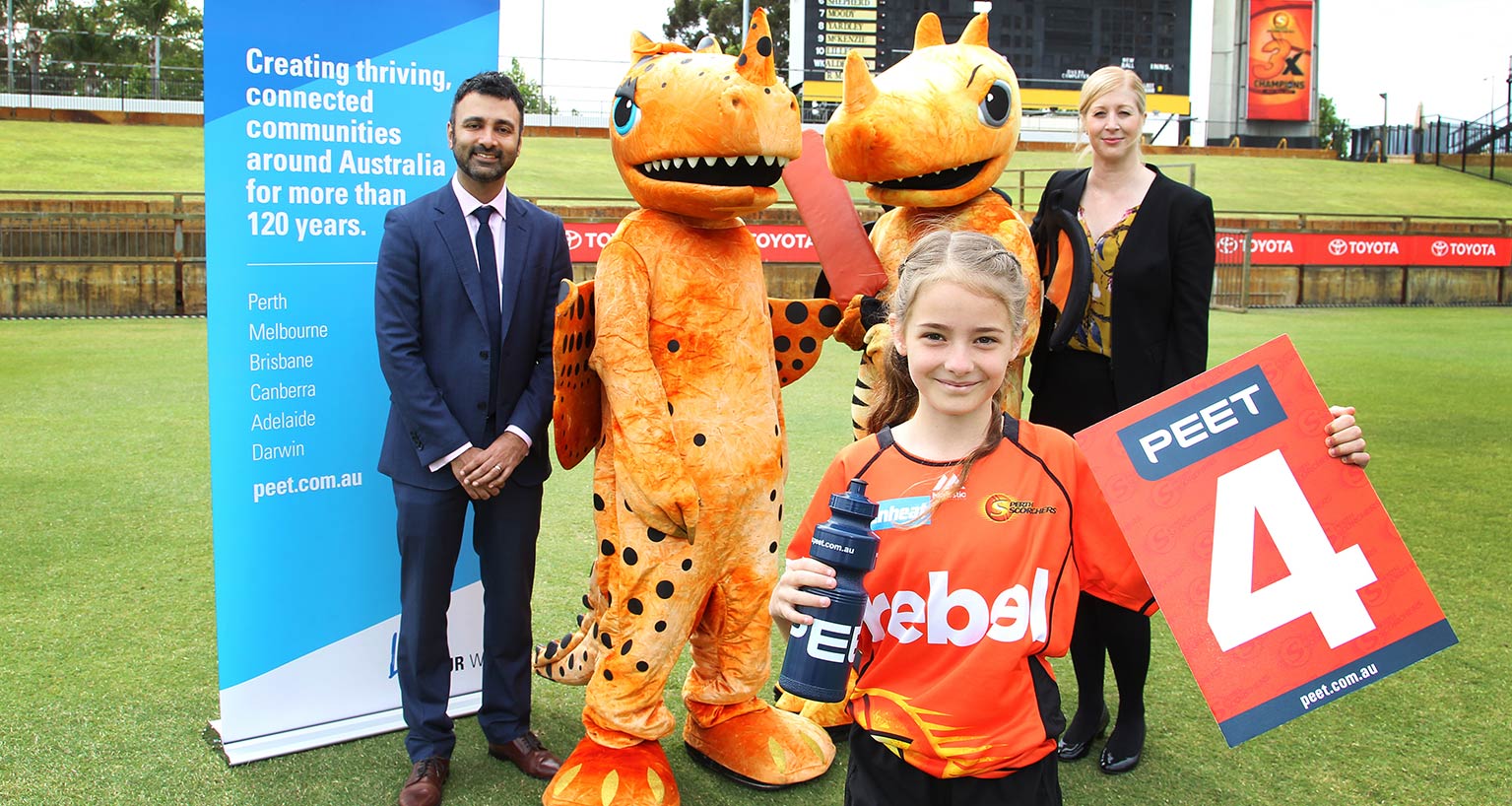 Shay Nasta, General Manager – Commercial, Marketing and Communications of Perth Scorchers with Peet National Marketing Manager – Strategy, Brand & Communications, Mel Coady,
and young Scorchers fan Hayden from Kardinya.