Resident Testimonials Karla Goncalves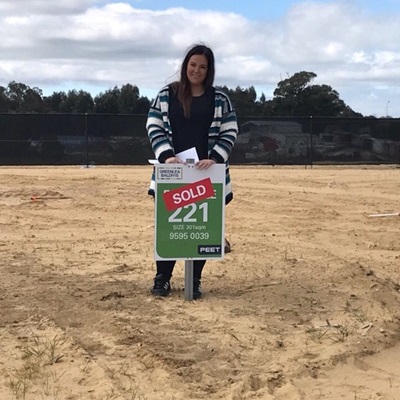 Meet Karla Goncalves
Karla Goncalves (27) has wanted to own her own home for as long as she can remember and after years of dreaming and several unsuccessful attempts, she is now building her first house at Greenlea Baldivis which she is looking forward to moving into in mid-late 2018.
"After years of dreaming and trying, I was finally eligible to build a home, so I went looking for the right area. When I first drove into Greenlea Baldivis, it had a real home vibe that I just loved. Everything you need in terms of amenities is nearby, with the shopping centre, future parks, a petrol station and the freeway all in close range."
Karla's top tips
We asked Karla Goncalves who recently purchased at Greenlea Baldivis for her top tips for saving for a home deposit and here's what she had to say:
"Saving has been the hardest part, however it has taught me a lot including self-control, what's important when it comes to goals and finance and how to live without buying things I don't need.
Be willing to make sacrifices in your life to set saving as your goal.

Choose an amount you want to put aside each week or fortnight and put it into a second account, preferably one you can't access by your card."