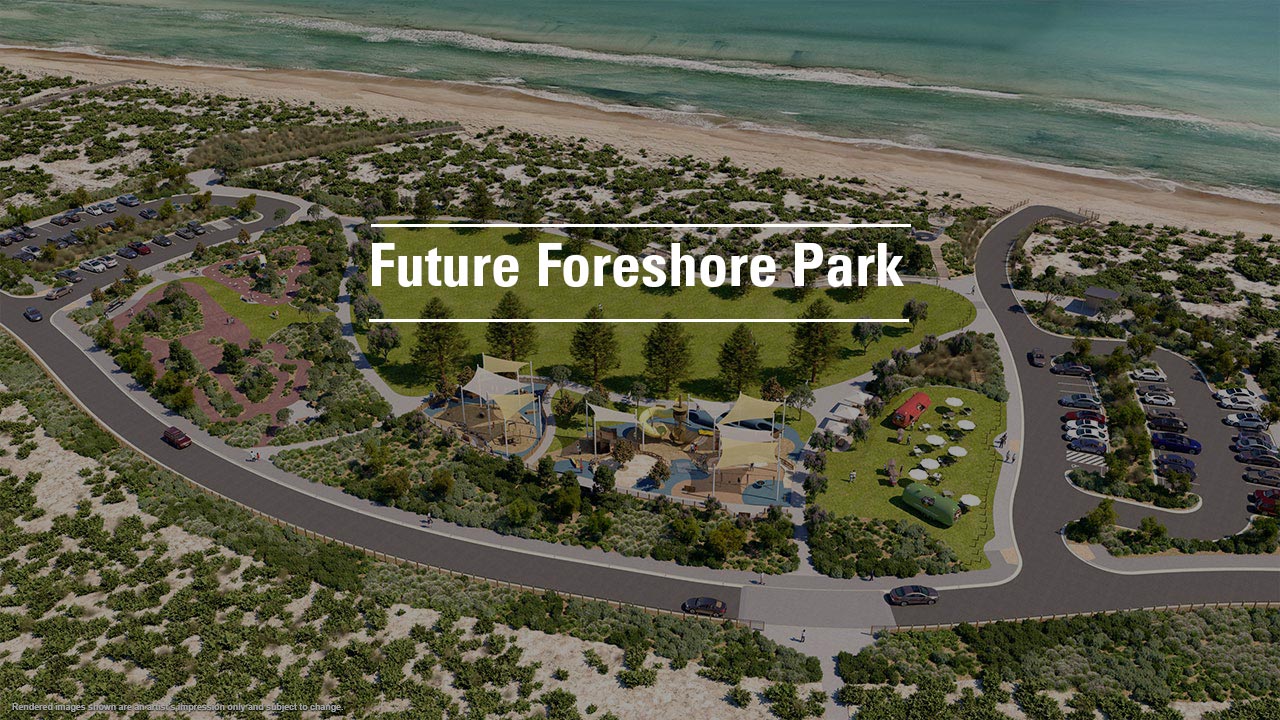 Our future Foreshore Park
With input from more than 300 community members, Golden Bay's future Foreshore Park is set to cement Golden Bay's place on the map – as both a great place to live and a destination to enjoy visiting.
The collaborative design approach has resulted in the incorporation of a large nautical-themed playground, including a separate enclosed area for younger children, a lookout over the Indian Ocean as well as both scooter and BMX tracks.
It also features spaces to accommodate food trucks and exercise groups, ample shaded picnic spaces with BBQ facilities, new beach access and parking areas along with shared pedestrian and bike access.
Located 60m from the beach, this 1.5 hectare future Foreshore Park will join seven other much-loved and well utilised parks, playgrounds and playing fields which have been established or upgraded at Golden Bay.
We'll be fine-tuning these plans over the coming months and, subject to receiving all necessary approvals, hope to begin construction in the second half of 2019.
In the meantime we're committed to enhancing the natural environment at Golden Bay and will be re-vegetating areas around the future park so that the area can thrive before, during and after construction.
See the below gallery for more images of the future foreshore park.