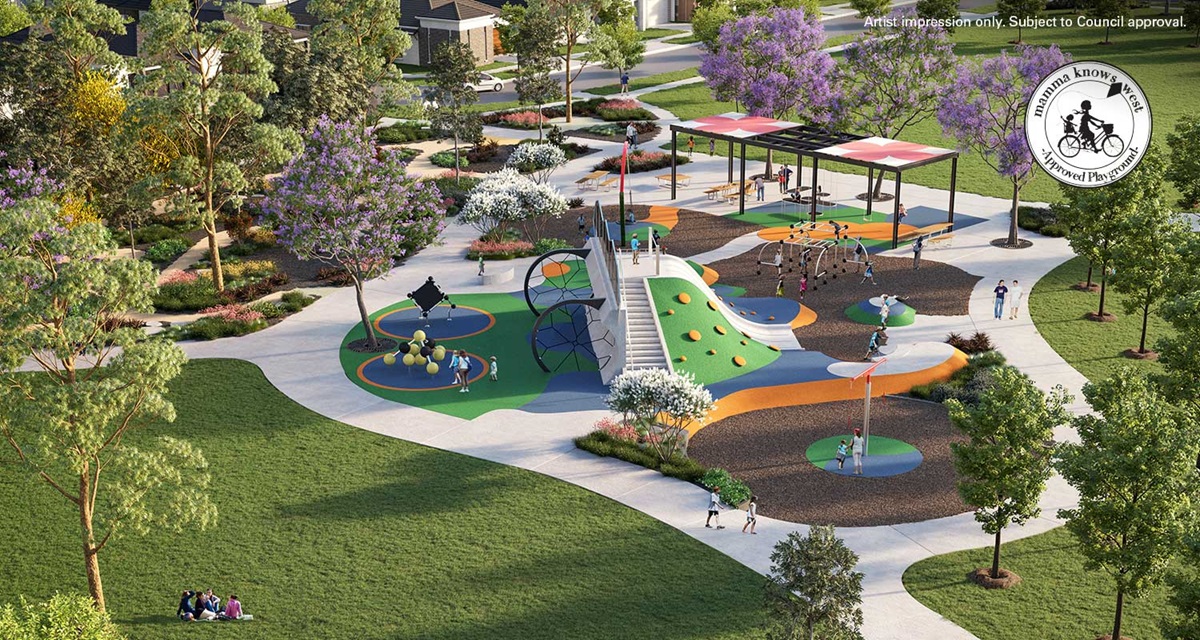 Universal Road Park is going to be out of this world!
Universal Road Park is due to open for fun in 2021. Take a sneak peek at Newhaven's second exciting playground, designed with our exclusive partners Mamma Knows West – the "experts in fun".
Kids will have a blast on the gigantic slide, swings, and climbing nets, walls and frames. Meet up with neighbours and friends under the shaded picnic area, or have a game of kick-to-kick on the open lawn. For those that like to enjoy things at a slower pace, Universal Park will also include a forest garden with meandering pathways and colourful landscaping to enjoy.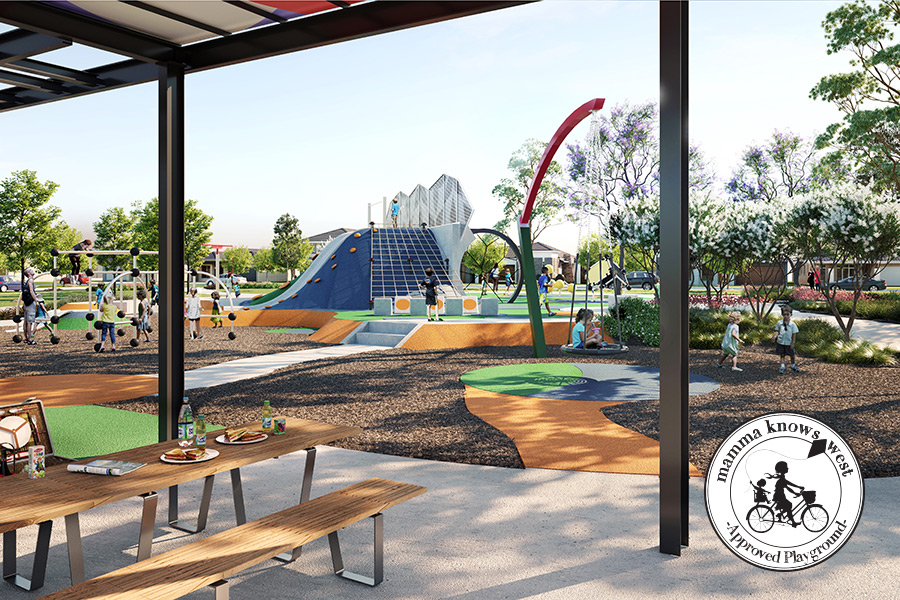 Explore the future Universal Road Park in 360°