We are looking forward the most to the freedom of being in our own place, and having our privacy. Being close to family and friends. And just building our life together at Cornerstone.

Cara Dunshea and Yana Frontczak, Cornerstone residents
Resident stories - life at Cornerstone
First foundations are down!
Cara Dunshea and Yana Frontczak can't wait to take their German Shepherd-Labrador cross 'Bentley' on exercise romps in one of the parks near their new home at Cornerstone in Werribee.
Proximity to the walking trails along the Werribee River was another great attraction which helped them make the decision to build their first homeat Cornerstone.
Cara works for Wyndham City Council and currently has a 15-minute trip to work – the new house will be even closer. Her partner Yana will have a commute of less than half an hour by train to her Melbourne CBD office.
"We have a large dog and needed the space for him to run and exercise. So, when we saw the future parks and walkways in Cornerstone we knew the location was perfect for us."
The couple's new home is the first to start construction at Cornerstone. They signed up with Mimosa Homes and work is underway on their single storey, four-bedroom, two living area house. Their builder is hoping to have them moving in around Easter 2018.
"We are looking forward the most to the freedom of being in our own place, and having our privacy. Being close to family and friends. And just building our life together at Cornerstone."
What more could anybody want?
It's a great community and Cornerstone is lovely. The Council is very good and there are always events and activities happening. With new clubhouses going up in the sporting precincts, and more shops moving in, who wouldn't love to live at Cornerstone.
We didn't need to go far to find the location for our dream home as we currently live just minutes away and love the area. We're really looking forward to moving in to our new home with sons Tomas (5) and William (3) as well as our other family member – seven-year-old Golden Labrador "puppy" Harry.
He is just like a big puppy, and is very loyal and protective. William and Tomas just love him. We have two healthy and very happy boys and we are building something for them and their future – what more could anybody want?
Stacey and James Loveridge
The Vision360 experience was a great way to see what is to come at Cornerstone.
Agustinus Triyanto is looking forward to marking his 21st year in Australia with a move into his and partner Kadek Ariana Astawa's new home at Cornerstone in mid-2018.
It was in 1997 that Agustinus moved to Australia from Indonesia, shifting between the Melbourne CBD and Werribee a number of times before finally settling in Werribee in 2010.
During his 21 years in Victoria, Agustinus became a teacher at the School of Languages at RAAF Laverton, Point Cook and says the demand for learning to speak Indonesian is very strong. Kadek works in hospitality at a hotel in the Melbourne CBD so commutes by train from Werribee to get to work.
Agustinus is eagerly looking forward to builder Hermitage Homes handing over the keys to the new house and having a permanent stake in the growing Cornerstone community.
He enjoys doing yoga in classes in Werribee, or by himself at home but says he is looking forward to enjoying his favourite pastime in the new house – curling in a warm corner with a good book!
Agustinus recently visited the sales office at Cornerstone and tested out the Peet Vision360 experience for unique virtual view of the estate's future development.
"The Vision360 experience was really good. It was great to see what is coming at Cornerstone," said Agustinus.
To learn more about Vision360, click below.
View Vision360
No home is complete without a dog
To achieve the great Australian dream of home ownership, Rachel Huculak and partner Jake Cerrone struck a special deal with her mother and stepfather – they could live rent-free as long as they were committed to saving towards taking that first giant step on the property ladder.
"We were originally looking to buy an established home instead of building but went to a display village one weekend and fell in love with a design and started talking with Homebuyers Centre," she said.
"We looked into the community and felt it was a perfect match. Then suddenly it all just happened and we were going to Cornerstone!"
A taste of the new Peet Vision360 virtual reality offering has gotten Rachel and Jake even more excited about their pending new life at Cornerstone.
"It was really awesome," said Rachel. "It really gives you a good idea of what's coming and what the estate is going to evolve into."
"We didn't want to move too far away from the area and we wanted to be near Werribee," said Rachel, "This is where our friends and our family are and we like going for drives on the weekend, like down the Great Ocean Road and to the You Yangs, and we wanted to still be able to do that.
But Rachel and Jake will have another priority to sort out after they move in.
"No home is complete without a dog," she said. "The fact that Cornerstone has plans for a special park just for dogs made the decision to move there that much easier.
"We like going for walks and there are so many great places that will be available around the community, and with more parks opening up it will be great place to live for a dog as well."
#cornerstonewerribee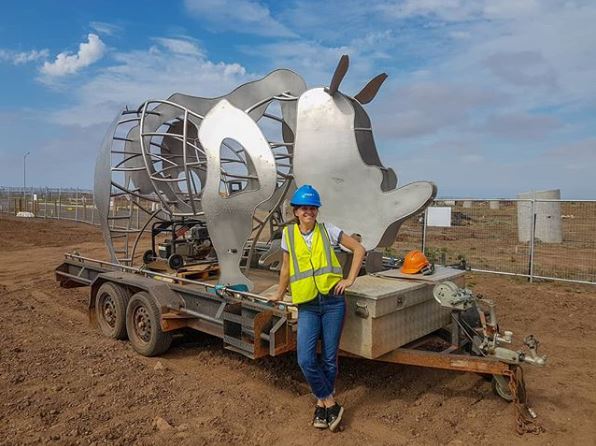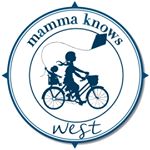 mammaknowswest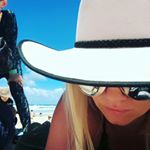 the__farmers_wife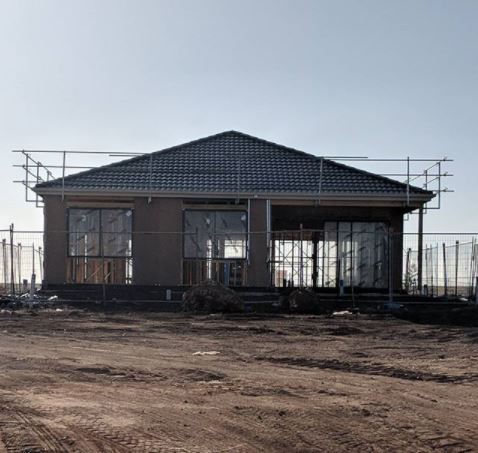 rachaekxjean
lillys.mum
rachaelxjean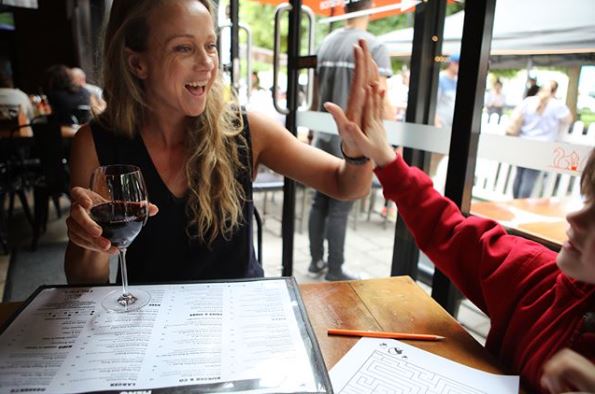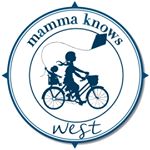 mammaknowswest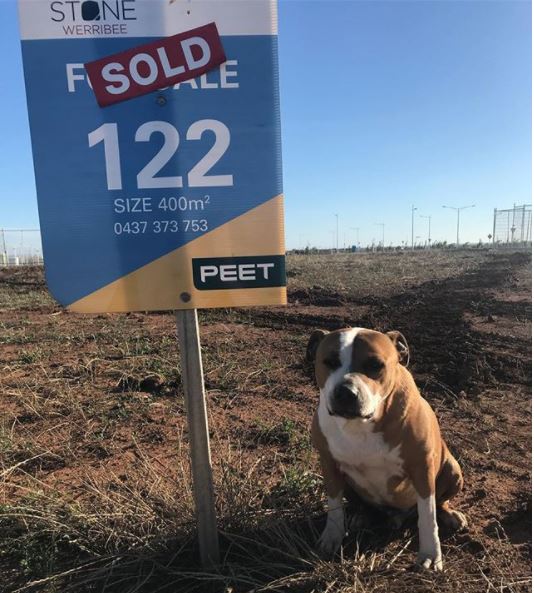 myhamilton230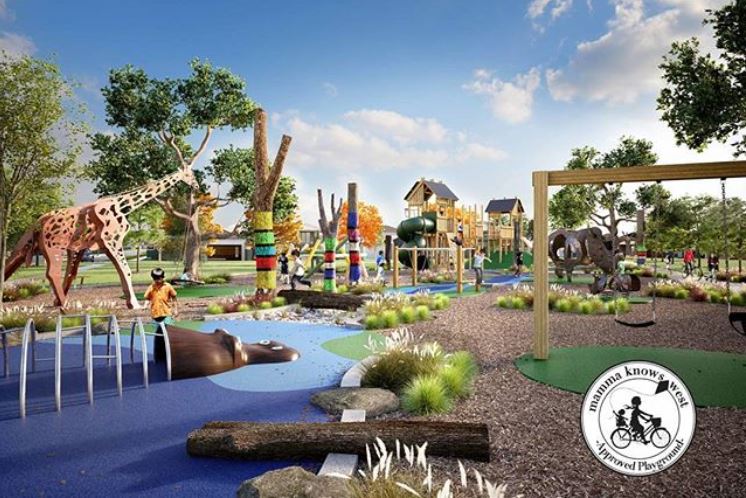 mammaknowswest
mammaknowswest
agustinustriyanto
andre_oc_
mammaknowswest
eng.azm
caitylouhall
rachaelxjean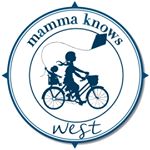 mammaknowswest
progressive_health
mammaknowswest
the_south_corner
ayesh.xoxo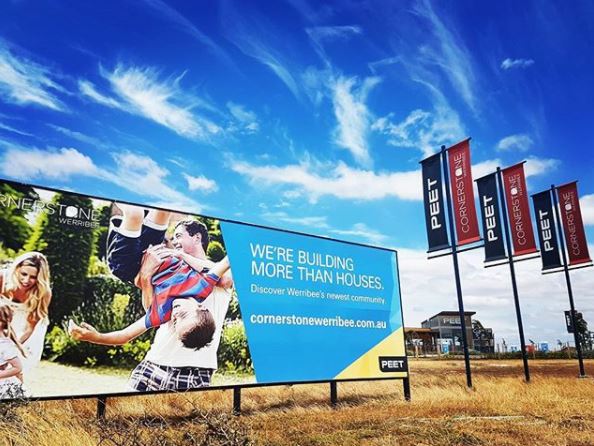 agustinustriyanto
rachaelxjean