New build smooth sailing for Yanchep couple
New residents Emily Mullins and George Dickens are loving their new life – having just moved into their recently completed home at
Yanchep Golf Estate
with their 16-month old son Teddy. This dynamic young couple knew exactly what they wanted and it did not take them long to find their ideal home and perfect homesite. 
Emily says the whole process was exciting and rewarding from start to finish.
What made you decide to build rather than buy established?
Definitely having everything we have always wanted in our house, with everything brand new. Building our first home has been a dream come true and that is a reward in itself. We knew we wanted something that we could adapt into the perfect family home, and somewhere where Teddy would be happy to grow up. We did look at established homes but it wasn't going to be worth it, as there were certain things we wanted in our first home.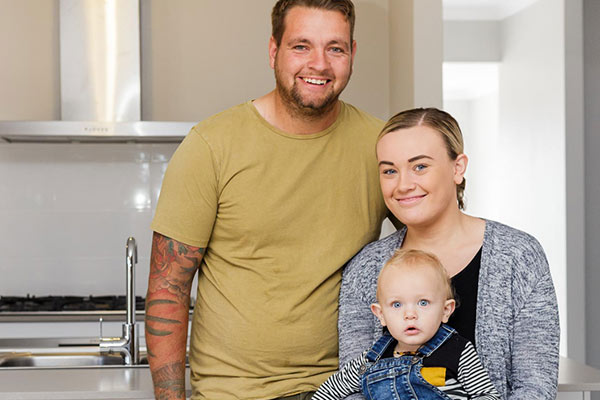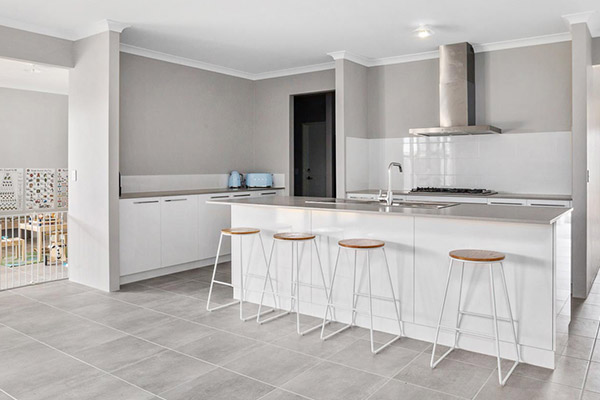 How did you decide on your homesite?
For the house that we wanted, we needed a big block above 450sqm. We looked at this 525sqm block and fell in love with the area due to it being so quiet here. There is such diversity with young to old families in the area, which is great and everyone is so friendly. It's also great for George being so close to the golf course and for Teddy, there is a playground two minutes walk from the house which is what we love about living here. We also love how it is a very new suburb and everything is well maintained.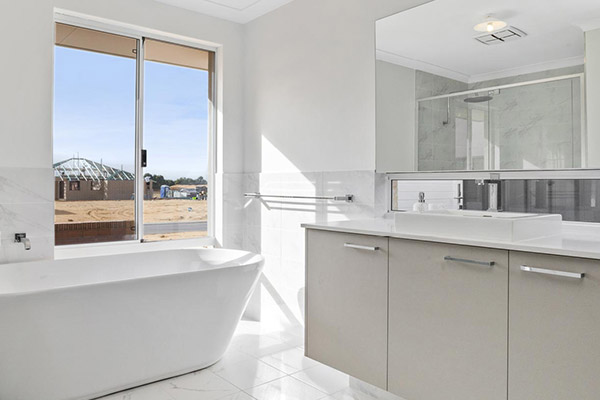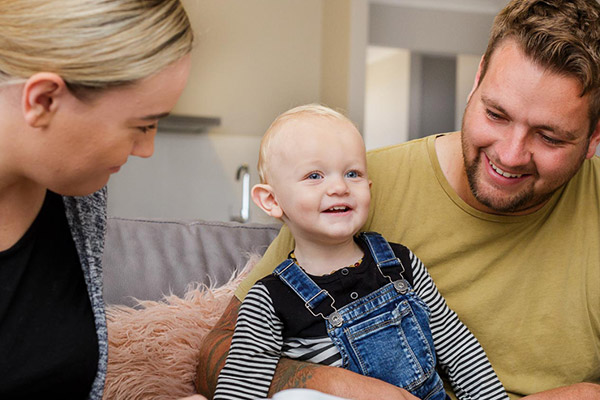 What were you looking for in a home?
We choose the
Westhampton
by
Dale Alcock
. It is such high quality and so spacious. We also love the master bedroom. It is so big and we especially love the walk-in wardrobes and how it continues on into our ensuite with the double-sized shower and freestanding bath.
What advice do you have for anyone looking to build?
Take the time to make sure you pick the right house and really take your time through the pre-start process. Take pictures of everything you pick out so you don't have to alter anything down the track. Saving is also key.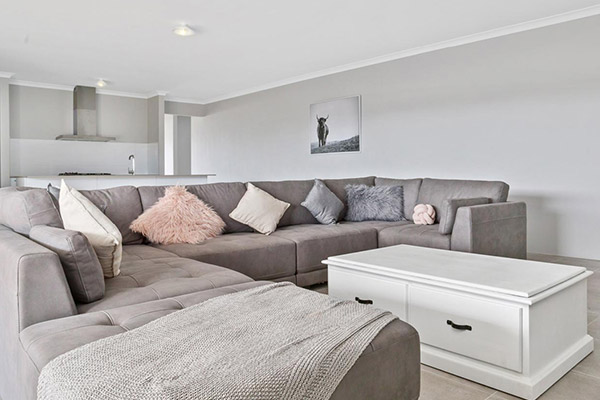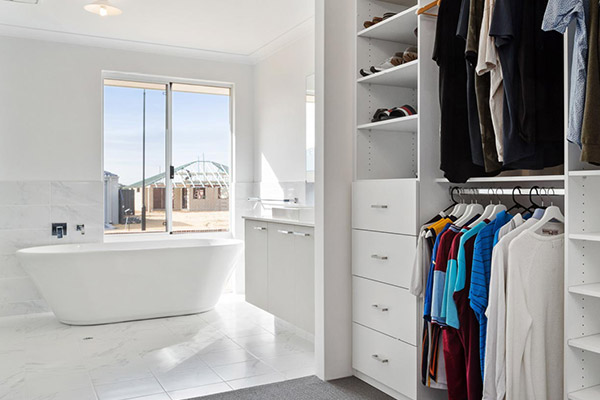 How did you find the building experience?
Judging by what a lot of people say about building, we thought it would be stressful, but we found it great building our first home. We found it very exciting throughout the whole process. It was a learning curve for us, with all the different aspects of building. The whole experience from start to finish has been great and we would highly recommend it to anyone who is thinking about building.
Story first published in The West Australian New Homes on 23 June 2018 and republished courtesy of Dale Alcock Homes.
All content within 'Peet's Advice Blog' (Blog) is for information purposes only. While Peet endeavours to ensure all information is current and correct, Peet makes no representation or warranty as to its currency or accuracy. It is recommended that you obtain your own independent advice before taking any action following reading any of the contents of the Blog. Please read the full disclaimer here.