Our Board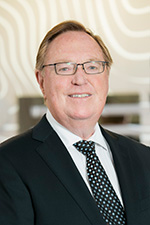 Tony Lennon                                                              
Non-Executive Chairman
FAICD 
Tony Lennon took the helm at Peet in 1985.
He has extensive commercial experience, particularly in the property industry, and is a Fellow of the Australian Institute of Company Directors and an Associate of the Australian Property Institute.
A former President of the Real Estate Institute of Western Australia, he has also served as a Councillor of the national Real Estate Institute of Australia. His industry service has included government appointed roles as Chairman of the Perth Inner City Living Taskforce and the Residential Densities Review Taskforce.
Mr Lennon has also been Chairman of the Curtin Aged Persons Foundation and a founding Director of the Wearne and the Riversea Hostels for the Aged.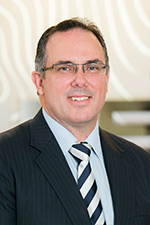 Brendan Gore                                                             
Managing Director and Chief Executive Officer
BCOMM, FCPA, FCIS, FGIA, FAICD
Brendan Gore has been Managing Director and Chief Executive Officer (CEO) of Peet Limited since 2007 – successfully leading the company through the global financial crisis, expanding its land bank, and developing key new partnerships with Government and major institutions.
Mr Gore's appointment as Managing Director and CEO followed experience in two other key executive roles as Chief Financial Officer and Chief Operating Officer.  This experience was preceded by more than two decades in senior corporate, commercial and operational positions where he gained experience in strategy development and implementation, as well as expertise in debt and equity markets.
Mr Gore is a qualified accountant and a Fellow of CPA Australia. He is also a Fellow of the Australian Institute of Company Directors and a Fellow of the Governance Institute of Australia.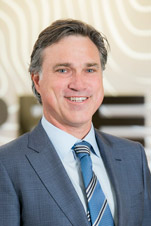 Anthony Lennon                                                        
Non-Executive Director
BA, GRAD DIP BUS ADMIN, MAICD
Anthony Lennon joined Peet in 1991 and became a Director in 1996. He moved to Victoria to establish Peet's operations in Australia's eastern states and oversaw significant expansion.
Before joining the Company, Mr Lennon worked in the United Kingdom, where he completed his post-graduate Diploma in Business Administration while on a Graduate Management Training Scheme with major international construction and development company, John Laing PLC. His time with this global company saw him gain valuable experience in property planning, marketing, feasibility analysis and project management.
Mr Lennon's responsibilities during his career with Peet included project management, broadacre acquisitions, marketing and financing, and a six-year term as chairman of one of WA's largest conveyancing businesses. Until his transition from Executive to Non-executive Director in 2012, Mr Lennon was Peet Limited's National Business Development Director.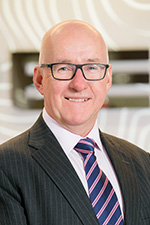 Trevor Allen                                                                
Independent Non-Executive Director
BCOMM (HONS), CA, FF, MAICD 
Trevor Allen joined Peet in April 2012, with almost four decades of experience in the corporate and commercial sectors, primarily as a corporate and financial adviser to Australian and international public and privately-owned companies.
Mr Allen is a consultant to PPB Advisory and an Independent Non-executive Director of Freedom Foods Group Limited, where he chairs its Audit and Risk Management Committee and is a member of its Remuneration Committee. He is also an Alternate Director, Company Secretary and Public Officer of Australian Fresh Milk Holdings Pty Ltd and Fresh Dairy One Pty Ltd.
In addition, Mr Allen is Non-executive Director of Eclipx Limited and Non-executive Director of Yowie Limited and has recently been appointed Chairman of Brighte Capital Pty Limited, a start-up company financing residential solar and batteries.
Prior to Mr Allen's non-executive roles, he held senior executive positions including Executive Director Corporate Finance at SBC Warburg (now part of UBS), at Baring Brothers and as a Corporate Finance Partner at KPMG. At the time of his retirement from KPMG in 2011 he was the lead partner in its National Mergers and Acquisitions group.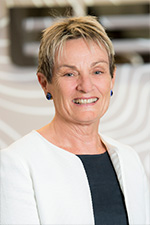 Vicki Krause                                                              
Independent Non-Executive Director
BJURIS LLB W.AUST, GAICD
Vicki Krause was appointed to the Board of Peet Limited in April 2014.
An experienced commercial lawyer, Ms Krause had a 25 year career as a senior corporate executive with the Wesfarmers Group, including seven years as its Chief Legal Counsel. She supported successful outcomes in numerous significant acquisitions (including listed companies, trade sales and a privatisation) and divestments.
As Chief Legal Counsel and a member of the Wesfarmers Executive Committee, Ms Krause led a large legal team and was responsible for the provision of legal advice and strategic planning in relation to the management of legal risk in the Wesfarmers Group with key outputs including the evaluation and completion of major business projects and major supply arrangements.
Ms Krause has completed the PMD Management Course at Harvard Business School. She is currently a director of Western Power and a member of its People and Performance Committee.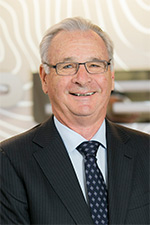 Bob McKinnon                                                           
Independent Non-Executive Director
FCPA, FGIA, MAICD
Appointed as Non-executive Director in May 2014, Bob McKinnon has 40 years' experience in finance and general management positions in the light manufacturing and industrial sectors in Australia, New Zealand and Canada. He is the former Managing Director of Austal Ships and Fleetwood Corporation Limited, and spent 28 years with Capral Aluminium (formerly Alcan Australia) in various financial and senior executive positions.
Mr McKinnon was also a Non-executive Director of Bankwest until November 2012 and of Brierty Limited until September 2011.
His other current directorships include Chairman of Tox Free Solutions Limited and Non-executive Director of Programmed Maintenance Services Limited.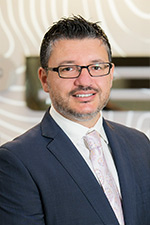 Dom Scafetta                                                              
Group Company Secretary
BComm, CA
Dom Scafetta is a Chartered Accountant who joined Peet Limited in 1998.
Mr Scafetta began his career with major accounting firm Coopers & Lybrand (now PricewaterhouseCoopers) after completing a commerce degree. He held a senior role with the organisation in its Business Services division and advised a range of clients on accounting, taxation and general business matters.
Mr Scafetta initially joined Peet as Company Accountant, which also required him to act as Company Secretary for the Company's various syndicates and subsidiaries, then prior to Peet being listed on the Australian Securities Exchange, he was appointed Chief Financial Officer and served in that role until February 2005 when he was appointed as Company Secretary.